A quick, angry
#history
thread about Room 40 because apparently historians are still making shit up about its location. Last year Barry Gough wrote that it was "in a quiet wing of the Old Admiralty Building".
1/
Those windows outlined in green? That's Room 40. Where the blue lines are? That's the Board Room.
@thehistoryguy
should know, he's been filmed in it, but still talked rubbish about Room 40. The red lines? The Chief of the Staff's office. In orange? The war room. 2/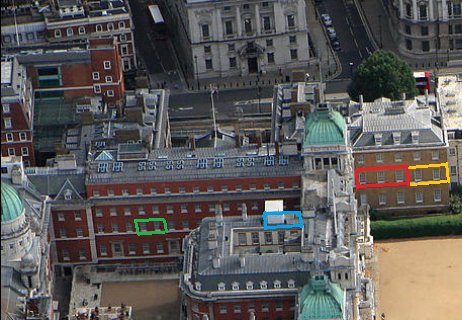 The light blue lines are where the Director of Intelligence Division (later DNI)'s office was (he later moved next door). Pink is Alfred Ewing's office where the codebreaking effort began. Dark blue is where the First Sea Lord moved his office later in the war. 3/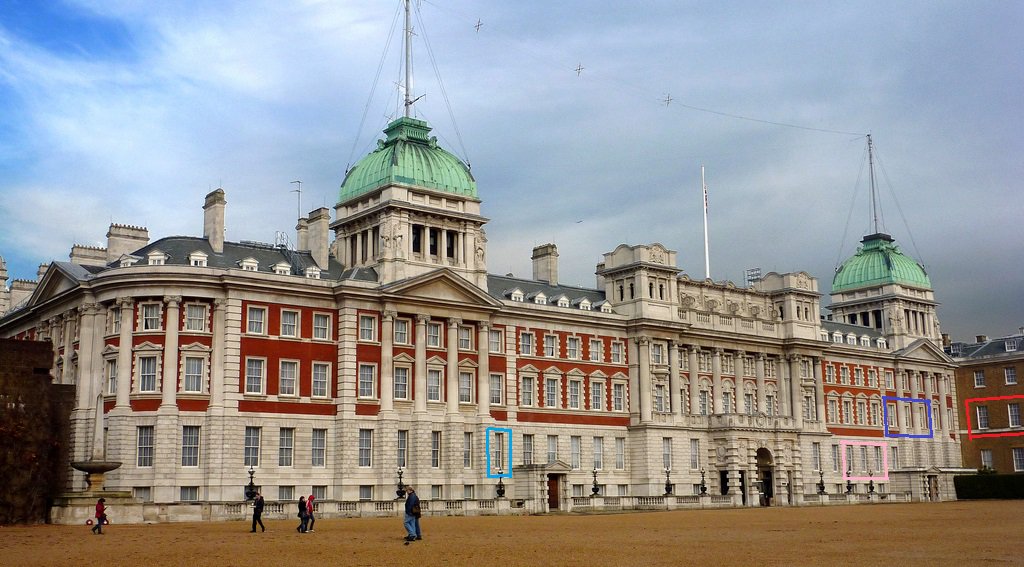 Notice how close all these offices were together? Room 40 was in the Admiralty telephone book and according to one member, W. F. Clarke, it was literally F*CKING SIGNPOSTED all through the war.
4/
At the Armistice 10,000 men and women were employed at the Admiralty. Does Gough, or anyone else for that matter, really think there was a quiet wing there? The legend of a tucked-away Room 40 needs to die, and fast. /Ends
Was in a hurry last night (father's 70th birthday) so can add some more. Key sources for knowing what was going on are the Admiralty's phone books and floor plans, and, of course, memoirs. 6/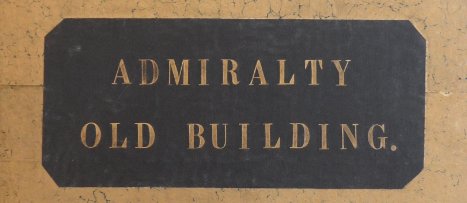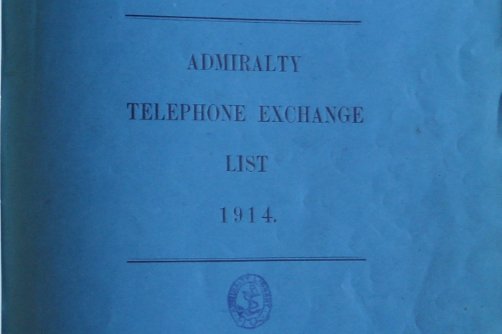 David Kahn writes Room 40 "had the advantage of being out of the main stream of Admiralty traffic, yet being relatively handy to the Operations Division". You can't have it both ways. The corridor it was on was one of the THREE major North-South axes in the whole complex!
7/
Two years ago
@thehistoryguy
said in a "In a room here in the Admiralty that was so secret some in the Naval hierarchy couldn't even work out where it was, a group of code breakers was working on intercepted German messages." As we've seen, it was LITERALLY SIGNPOSTED.
8/
Last year the BBC's security correspondent (writing on the centenary of the Zimmermann Telegram) claimed Room 40 was the office of Director of Intelligence Division, "Blinker" Hall (pictured below). It never was, and as we've seen it was not far away but in a different block. 9/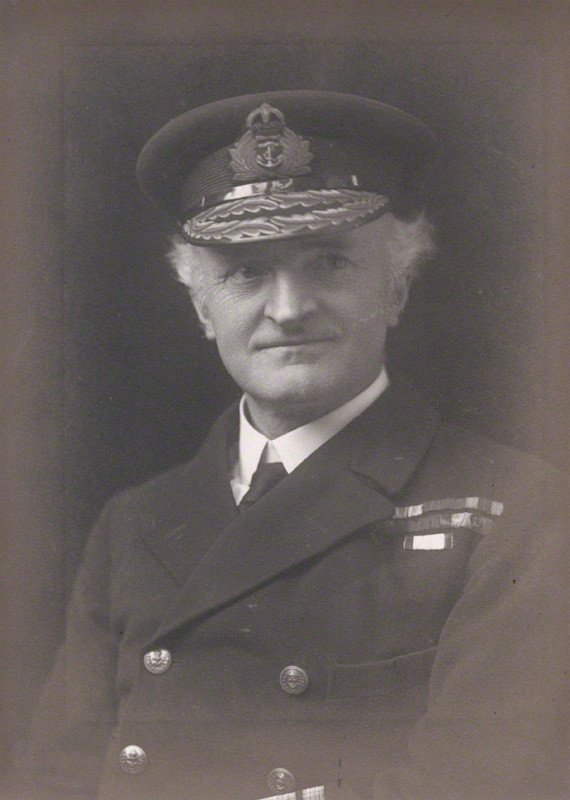 Much of this perhaps stems from a 1935 book by Hugh Hoy which claimed Room 40 was in a "quiet wing of the old Building of the Admiralty", and everyone else followed (Barry Gough included). Just in case you didn't know, the Old Building only has three wings! /10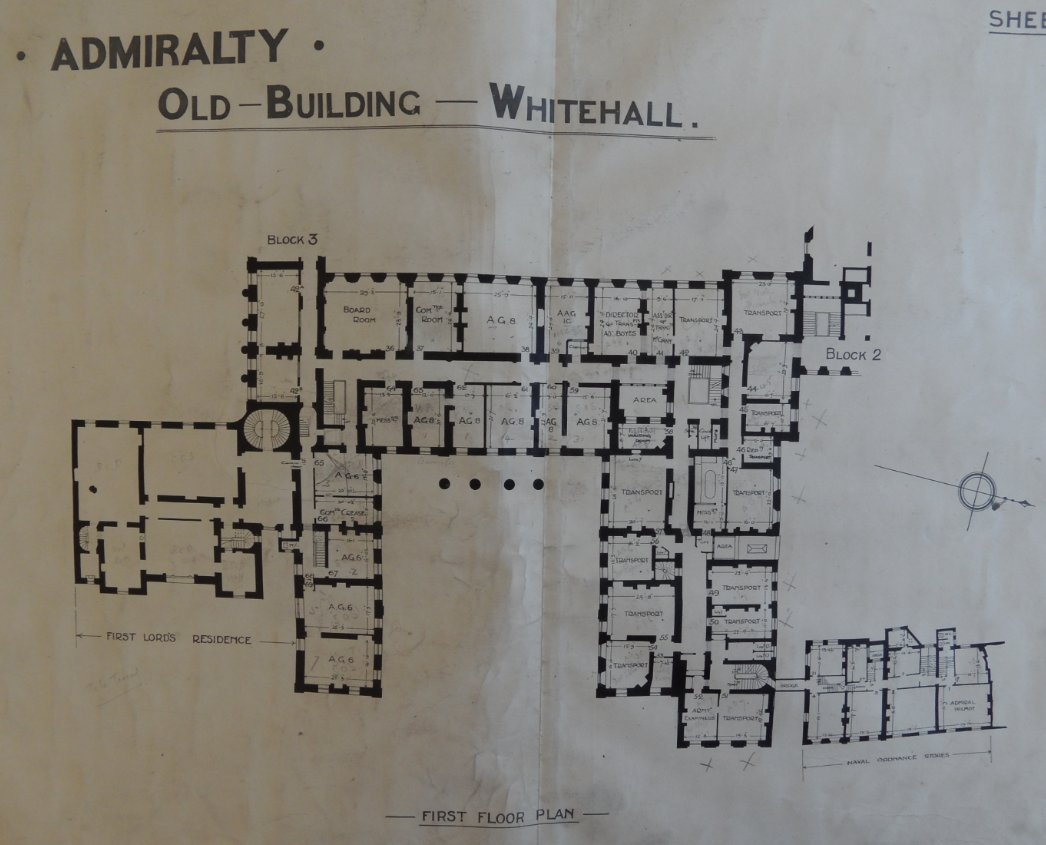 That might be it for now. I've still got Castles of Steel to look at when I get home which may or may not surprise me. /Ends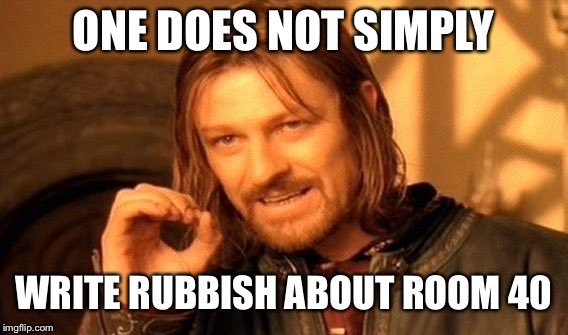 Robert K. Massie did not disappoint. "On the same corridor as the First Sea Lord's office" he wrote of Room 40. Wrong. Until 1917 1SL had his office overlooking what is now the Citadel. Then it moved into South Block - round the corner but not on the same corridor.
#history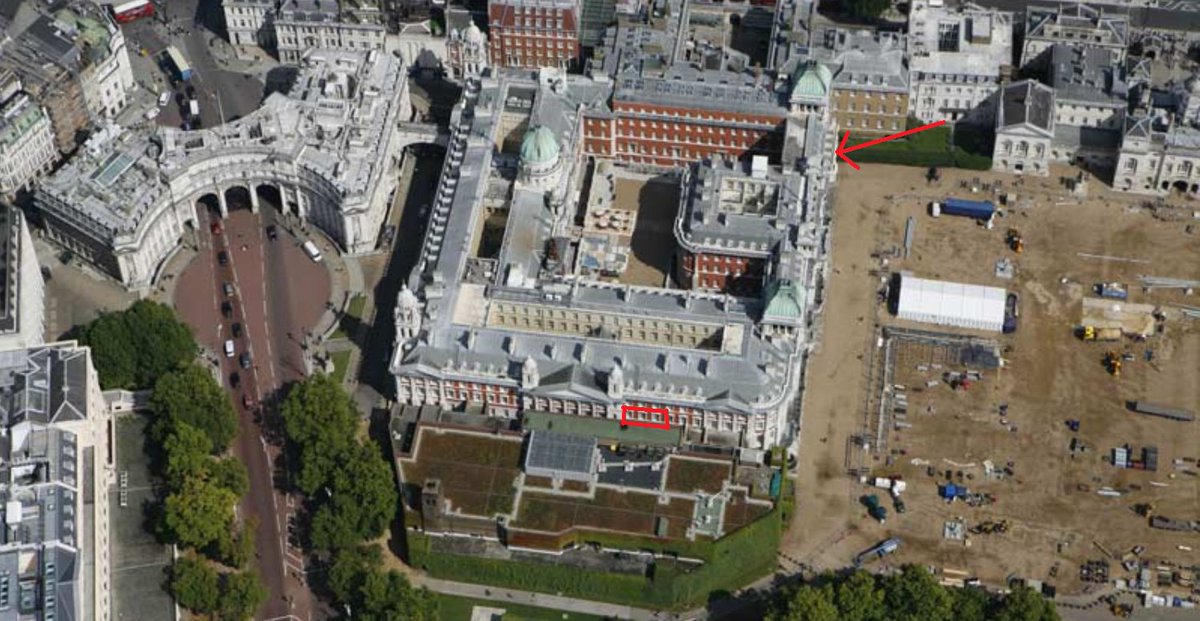 Last tweet on this topic, but the above photo can illustrate an earlier point. To get from the Northern end to the Southern end of the complex or vice-versa there were literally only three corridors to go along on each floor, and Room 40 was on one of them. Quiet? Sure. /Ends