One year ago today I played THE best game of hide and seek with the police. A thread⤵️
Okay guys buckle up and grab some snacks because this is gonna be a long story consisting of an underage party, some teens, and a mattress.
So where do I begin? Well a little background first.
•I was 18 years old when this took place.
•It was the summer after senior year.
•I was not typically labeled as a regular partygoer and only occasionally drank, but didn't like smoking.
So it was a damp, misty night on June 17th, 2017. My friends and I just met a girl named Lauren who happened to be staying in our little lake town for the summer. She invited us to a party her new coworker (also named Sean oddly enough) was throwing and the 6 of us agreed to go.
We roll up to this unassuming house in a suburban neighborhood and parked a block away as instructed. When we walked inside, there were a few things we noticed:
1)
All of the windows covered with black tarps.
2)
A huge pile of shoes.
The host told us to take off our shoes so we didn't track in mud and who was I to argue even if I felt like I was arriving at my classmates second grade birthday party my mom made me go to. But anyways we went into the basement cause that's where the party seemed to be happening.
The next 15 minutes we started to get krunk. But then things took a turn...
Someone shouted "the cops are here" and the partygoers frantically tried to decide whether to run or hide. Me being inexperienced at this point, decided to hide because I assumed the police had us surrounded. Well kiddos that was the wrong decision. 3/7 of my friends made it out.
This is where things get interesting. I grabbed my friend Lauren by the hand and ran to the hosts bedroom. We ran inside and this boy was following us. We made eye contact and he then winked, left, and closed the door. I'm pretty sure he thought I was trying to sleep with her?
Well it turned out good that the boy left us alone because if more people were hiding in that room I probably would've been caught. Lauren hid behind the couch, but I got creative.
Also, during the frantic frenzy of hiding, I grabbed my shoes because if the cops got inside they could just count the shoes and know how many people were there.
My hiding spot you ask?
Picture a twin bed. Now picture another twin bed stacked on top of the first mattress, both with a fitted sheet. Though irrelevant, there was a comforter and pillows on top of the second mattress.
Well now picture me flattened in between the two twin beds with my hands and feet pulling down the sheet to cover the gap that could expose my obviously three dimensional self. Don't believe me? Well...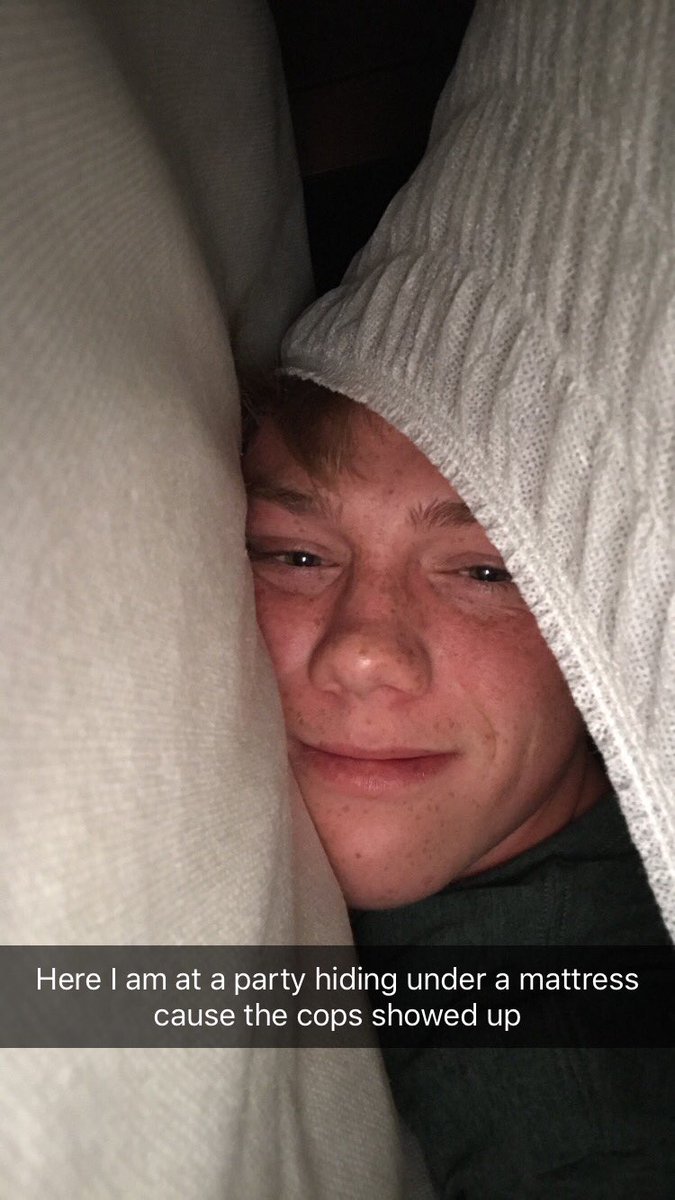 Above the bed there was an egress window (example pictured) leading into a well covered by a bush and the original plan was to try and climb out of it, but the front door and cops were right next to it so we couldn't, but that did not stop me from leaving hand and footprints.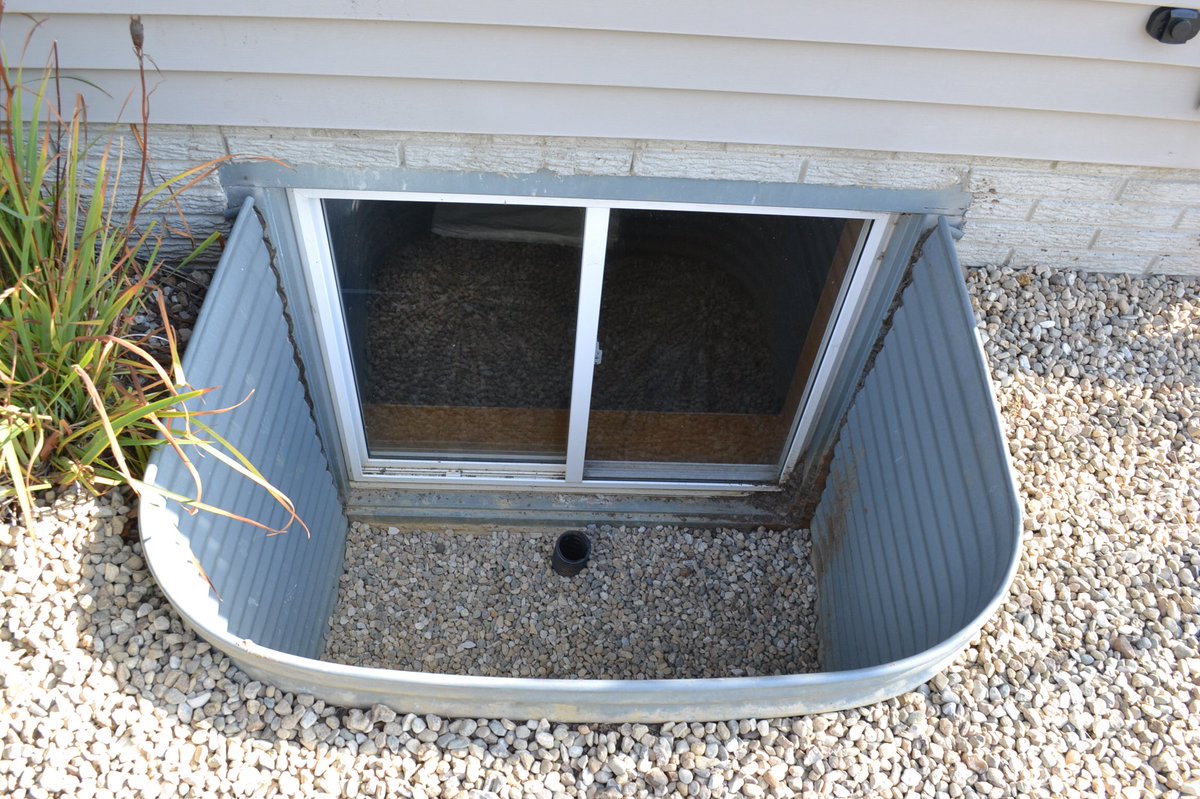 Well I was hiding for 20 min before someone quickly ran in to the bedroom, slammed the door, and sat on the bed directly on my head. I decided it best to stay quiet and that was smart because a second later loud knocking and "POLICE" echoed the room.
The cops came in and apprehended Lauren and the boy sitting on me and lead them upstairs. They then searched the room for others. They felt up and down the bed and looked under it, but I stayed silent and still while they unknowingly groped my body. They didn't find me.
The police ended up finding everyone else still at the party and began breathalyzing and issuing tickets upstairs. While some cops did that, the others kept looking for stragglers. They searched the bedroom twice more in the next 45ish minutes, but still couldn't find me.
So now I've been under a mattress for more than an hour, but my night is far from over. People were getting picked up by parents and leaving with tickets, while I was overheating, aching, and suffocating wedged between two mattresses.
Once most of the kids left the police then started sweeping for alcohol and other substances. I tried to count how many times they searched the room, but lost count after 6 or 7. I have never been so scared in my life.
Another hour and a half went by and I was still waiting for the police to leave. I thought about just giving up, but mama ain't raise no quitters and I was in WAY too deep. The next part had me shook to the core. (Me over two hours into the night)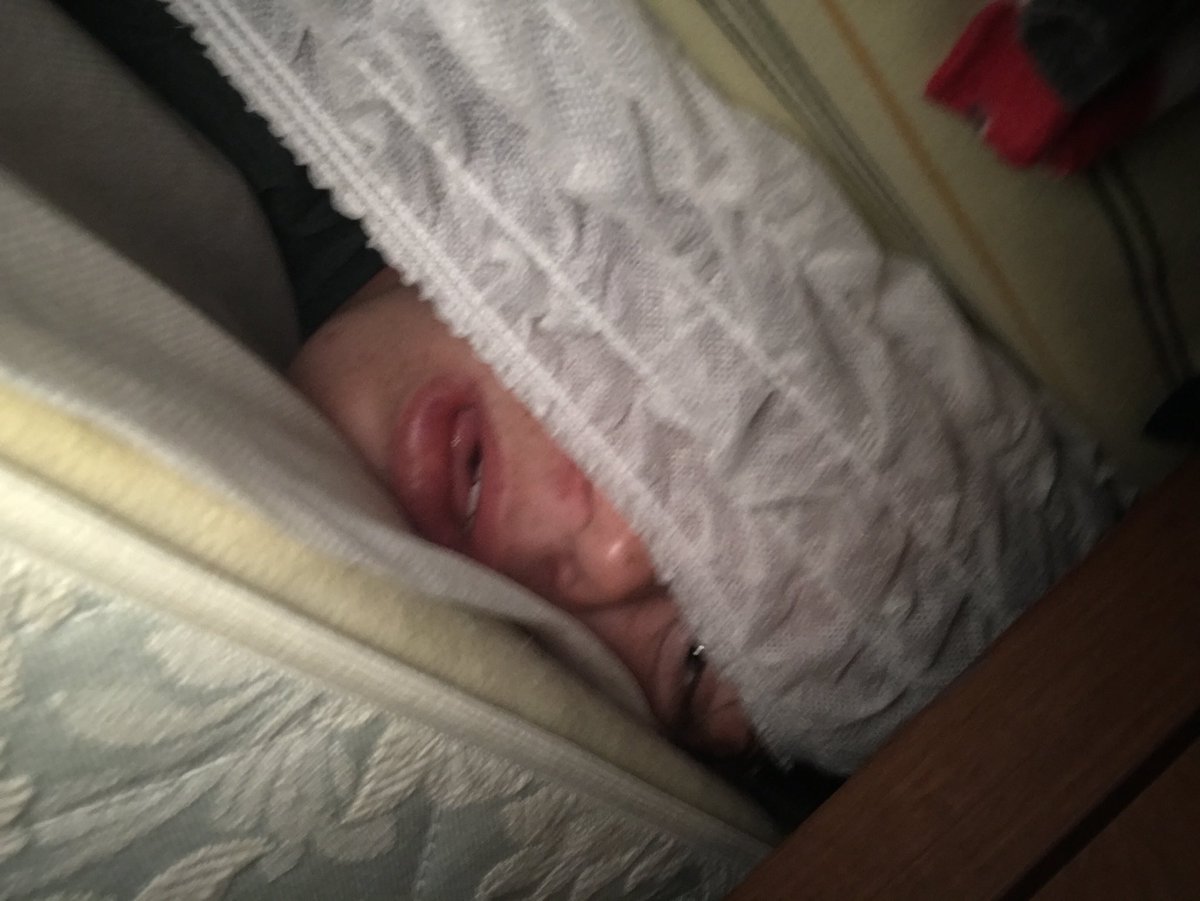 The police came into the room and I didn't know what they were doing. It didn't seem like they were looking for something and they were just talking. Then all of a sudden the window above the bed opened up and in plopped this female cop who landed RIGHT ON TOP OF ME.
She was then saying how people must've escaped through there because there were footprints and handprints (I knew those would come in handy). She then proceeded to sit there for almost FIVE WHOLE MINUTES. I was barely breathing because I was terrified she would feel my breaths.
Those five minutes were THE longest minutes of my life. But thankfully that was the last time they searched the room. They left and 20ish minutes later the host came in and said "they're gone you can come out". I found out later a friend told him where I was via snapchat.
I climbed out of that mattress dripping with sweat, dehydrated, severely pained, and out of breath. The room (which was clean when I first arrived) was ransacked as seen in pic #2. I was a mess and so proud, but I wasn't out of the woods yet, figuratively or literally.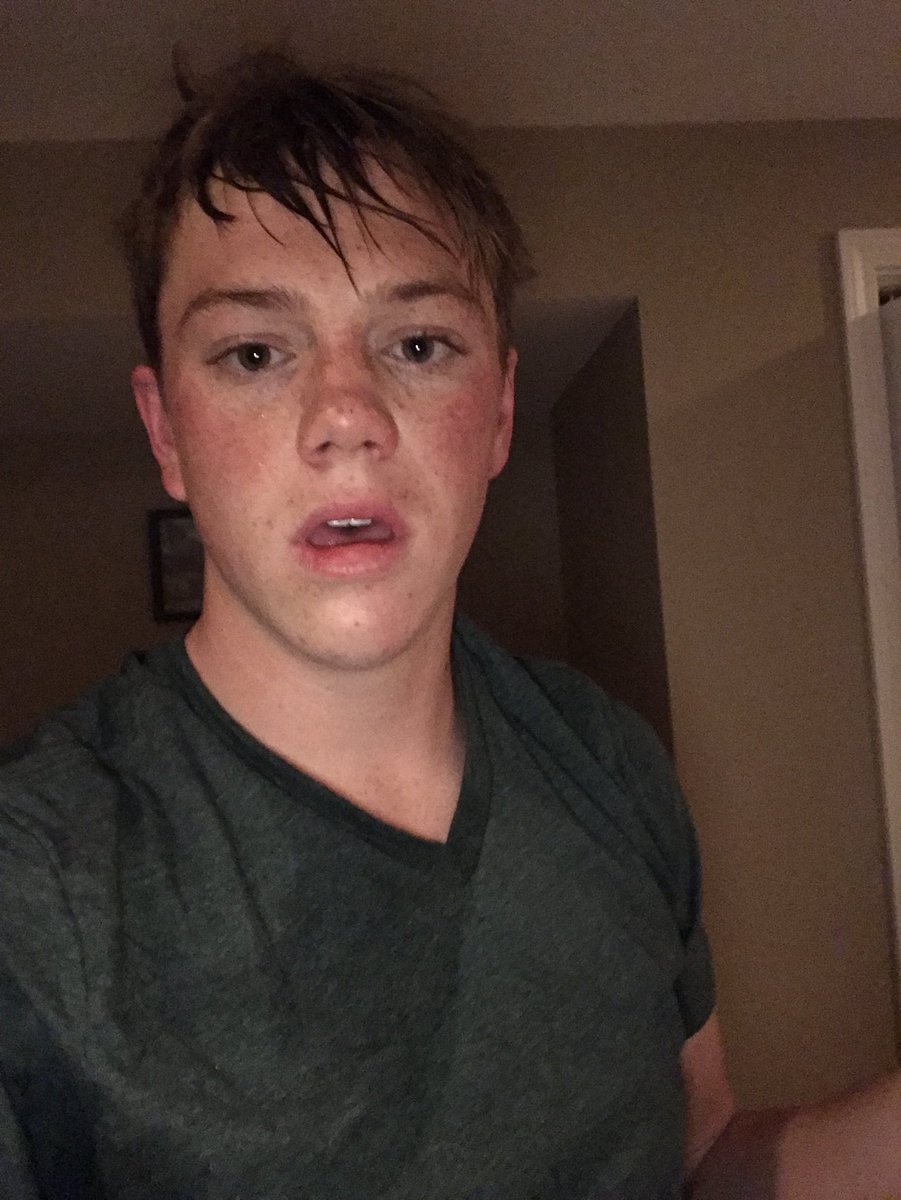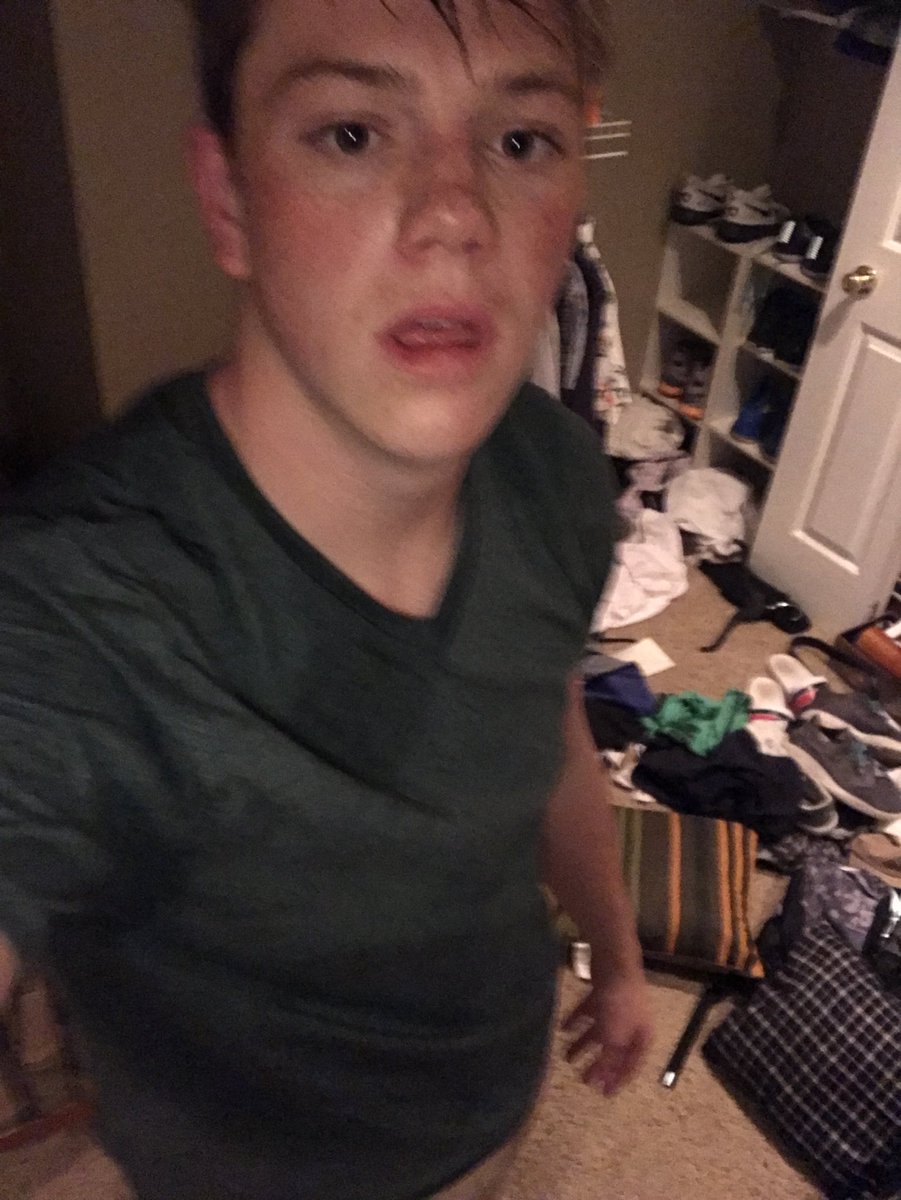 The host told me the police were patrolling the neighbors looking for kids that could've been from the party, but that his parents would be home in 5 min (they were up north at his cabin) and I had to be long gone. I climbed up the egress window and then I ran.
I was too scared to use my flashlight on my phone so I ran 2.5 miles in a pitch black, moist forest in the backwoods of WI dodging every vehicle I saw before I made it to my friends house. I finally took a deep breath of relief for the first time since my night started.(Post run)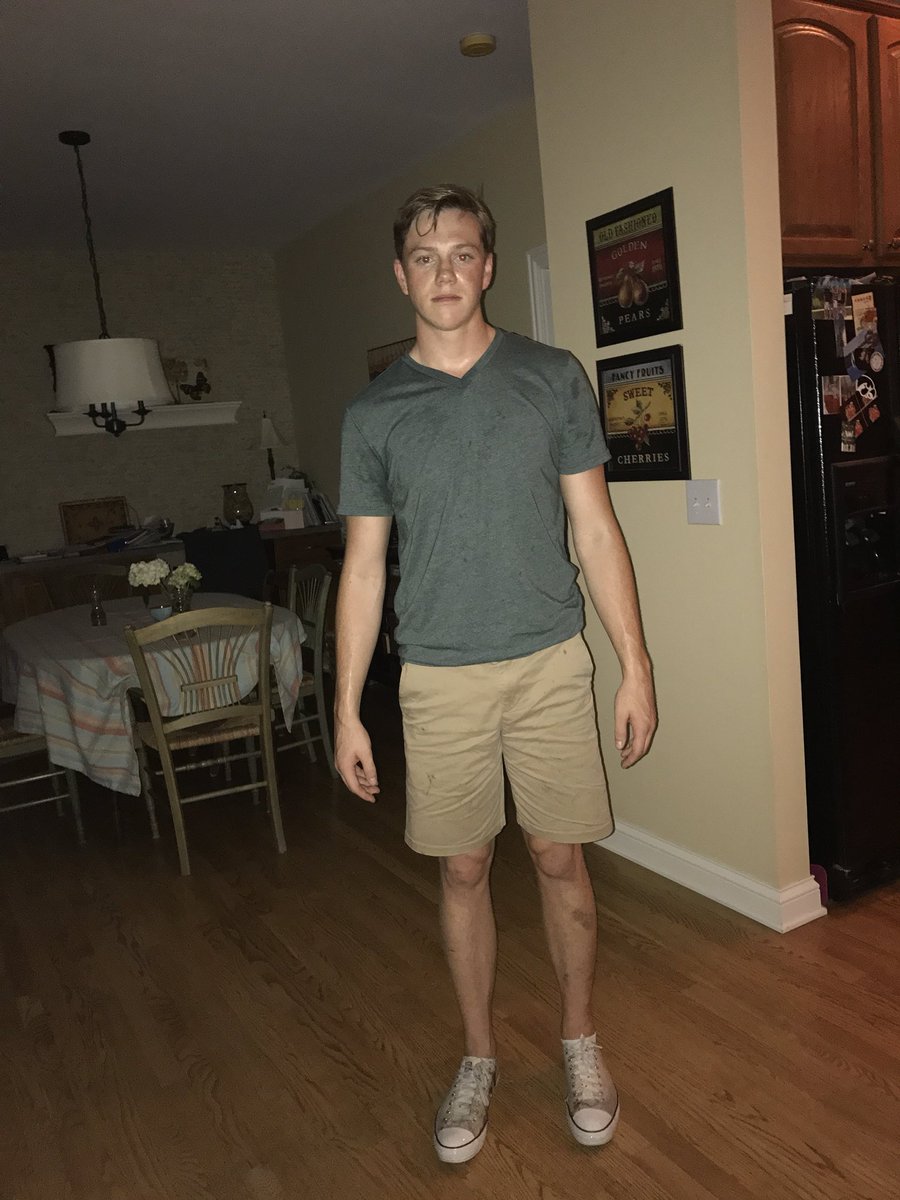 So I spent the night at my friends house and then celebrated Father's Day with her Dad the next morning which is irrelevant but idc. Anyways, the outcome was that I was the only person at that party that didn't receive a ticket (my friends all got tickets and were on probation).
And that's the time I hid from the cops for 3 hours under a mattress and ran 2.5 miles in the pitch black forest to finally get to safety.
#TTI
So now, a year later, I figured it was finally time to share my story. THE END.