2/
My diagnosis in a nutshell: so-called "non-paper" is as ridiculously misleading as so-called "white paper" on so-called "reform" of Polish judiciary from last March
#TakingUsForFools
(version 2.0)
3/
The silver lining:
@TimmermansEU
did not fall for so-called "changes" & "concessions" or "compromises" offered by Polish authorities which can be *at best* described as cosmetic or meaningless
4/
Overall non-paper is another amateurish & pathetic attempt at misleading EU institutions & EU27 governments (I guess they know hence decision not to make it public this time around). For previous example of half-truths and lies coming from the top:
5/
Perhaps most crucial general point: structure of non-paper is *designed to mislead* How? By not closely following list of Commission's recommendations = difficult for readers to identify those *completely ignored* & extent to which "changes" are merely cosmetic or off-point
6/
Surprise, surprise, non-paper does not define "many" + does not identify ignored recommendations + does not mention "changes" adopted in *plain breach* of Commission's recommendations...
I mean come on... if you are going to mislead try to do it professionally à la Orbán


7/
For instance non-paper does not refer to
@EU_Commission
's recommendation asking Polish authorities to stop attacking judges courts and judiciary as a whole.
#Iwonderwhy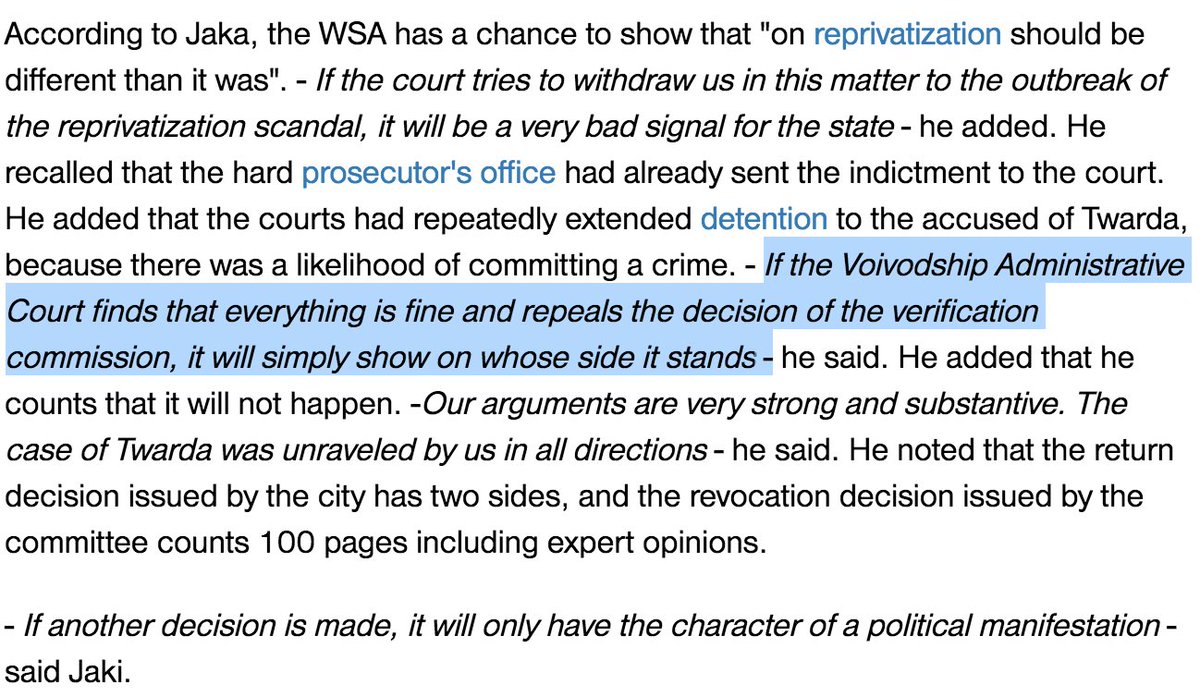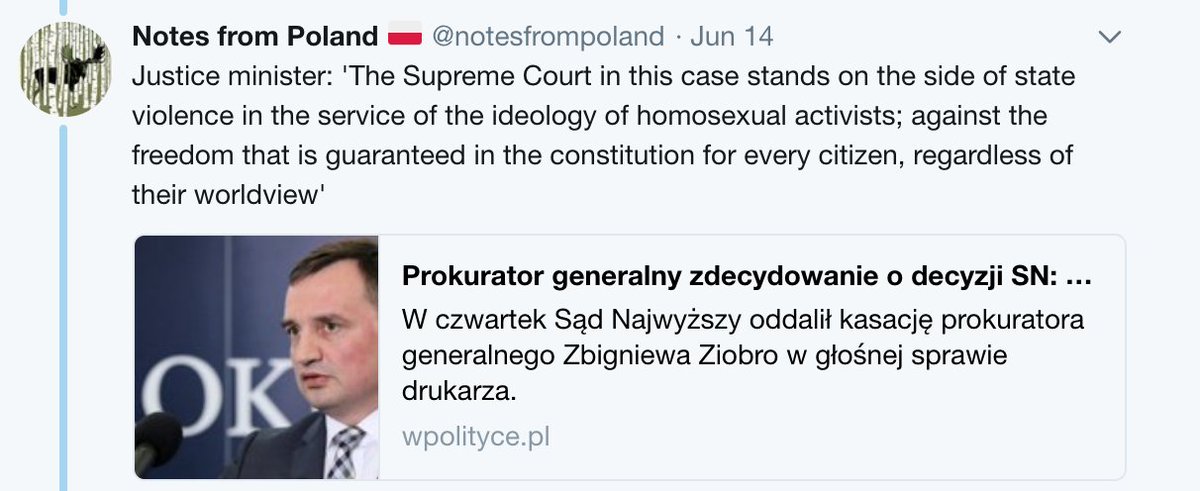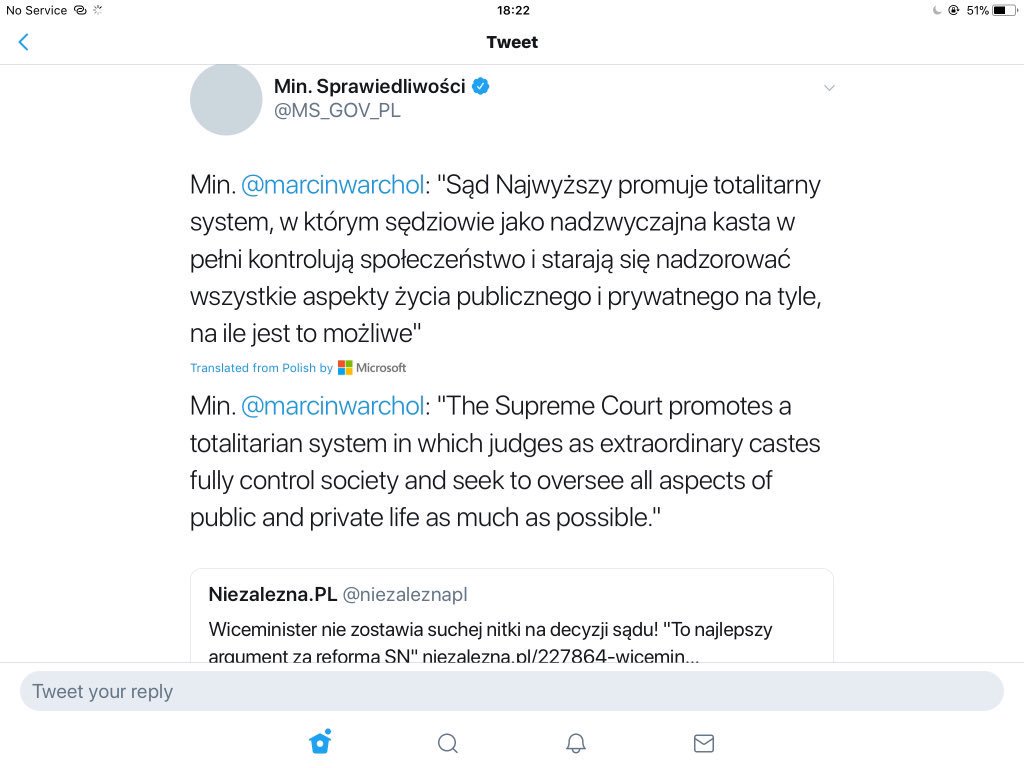 @EU_Commission
8/ For instance non-paper does not mention
@EU_Commission
's recommendation re the National Council for the Judiciary (mandate should *not* be terminated).
#Iwonderwhy
For further analysis see brilliant report by
@crsdavies
:
freedomhouse.org/report/special…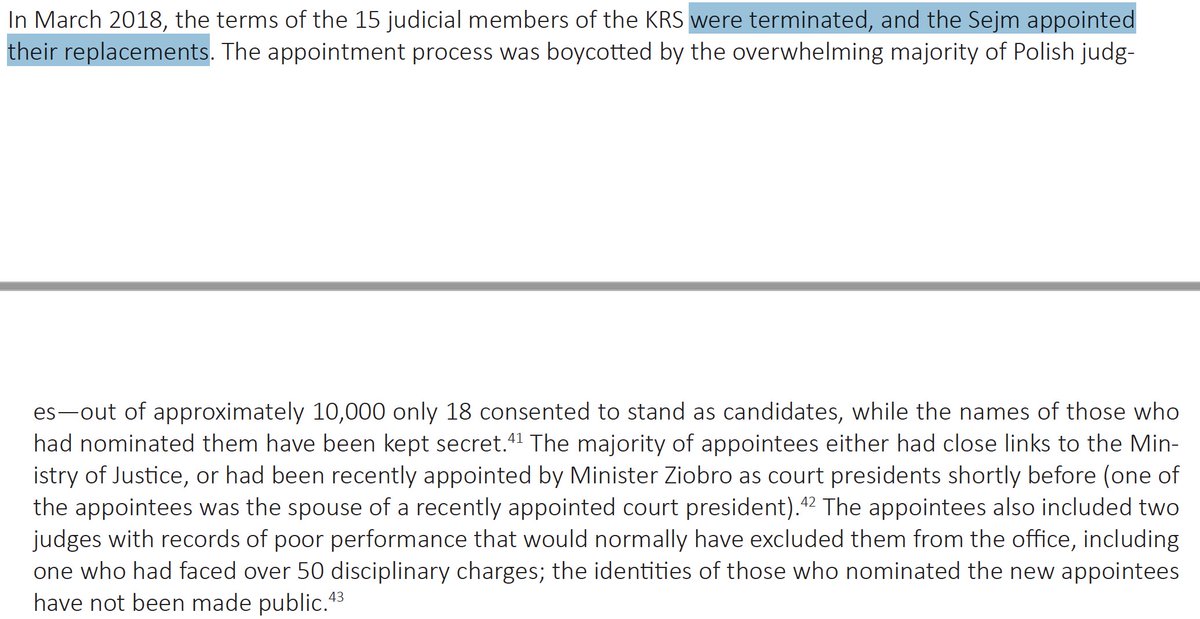 9/
For instance non-paper does not explain how recommendation about restoration of the independence and legitimacy of the Constitutional Tribunal (unconstitutionally captured in Dec 16) as guarantor of the Polish Constitution was addressed.
#Iwonderwhy
tvp.info/35985446/preze…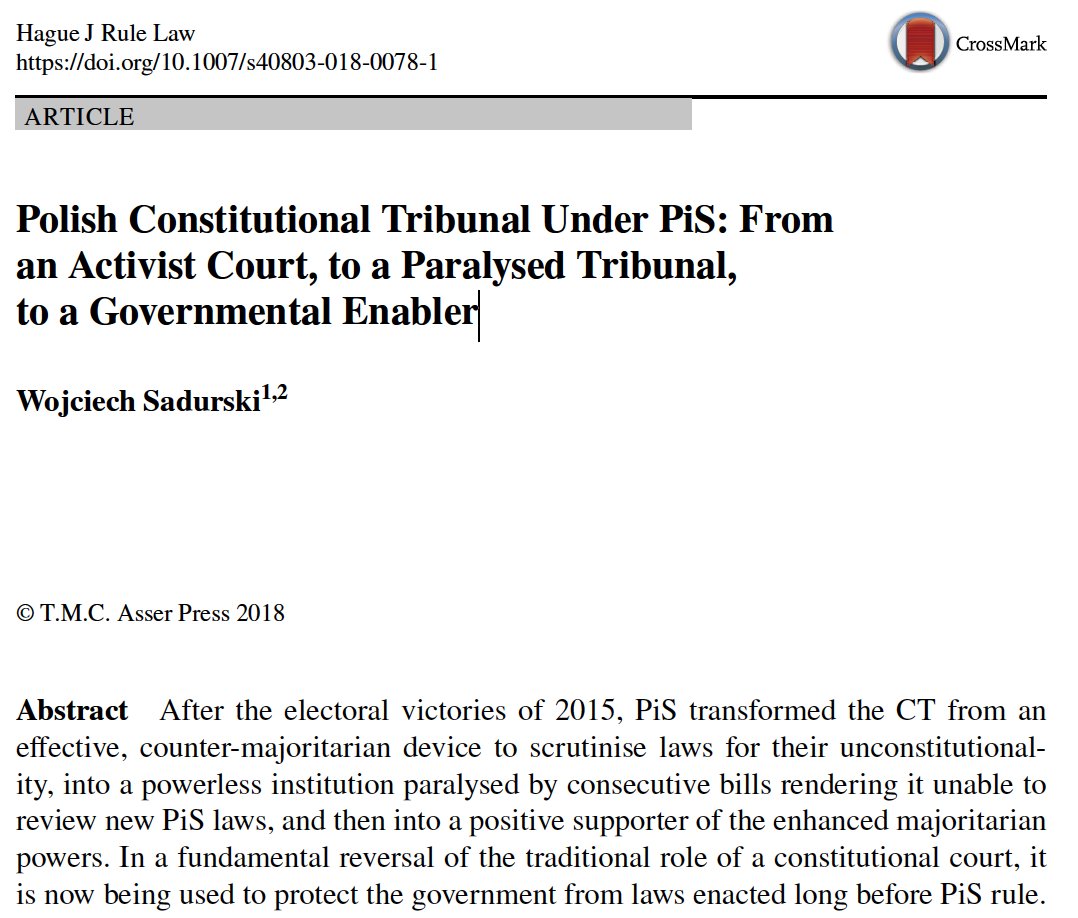 10/
Better English translation: "We wish that you are best misinformed" while we continue to bully judiciary (see above no 7) and implement our not-so-secret plan to subjugate the judiciary to the will of the ruling party, sorry the will of the people…




11/
Where to begin… not acts but rulings but more importantly what about "full implementation" part of Commission's recommendation? What about caveats introduced denying their legal nature/bindingness? what about statement denying their constitutionality?


12/
Another day, another explanation… former Polish PM: and view of current PM different too + told recently lower house can decide when judgments can be published for "sake of stability of the legal system" (implying negative publication power)...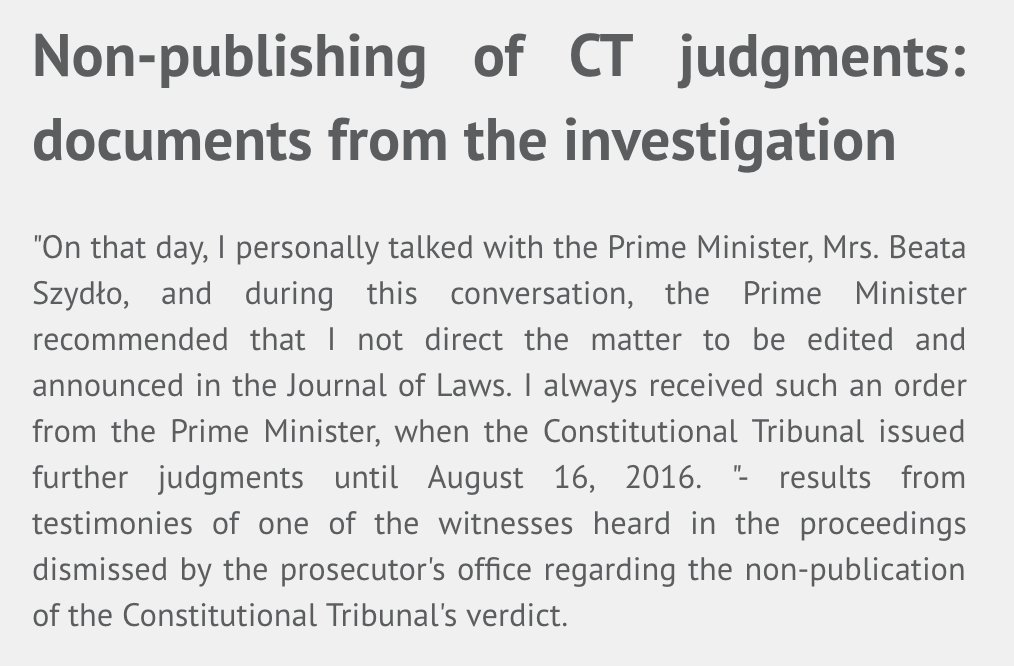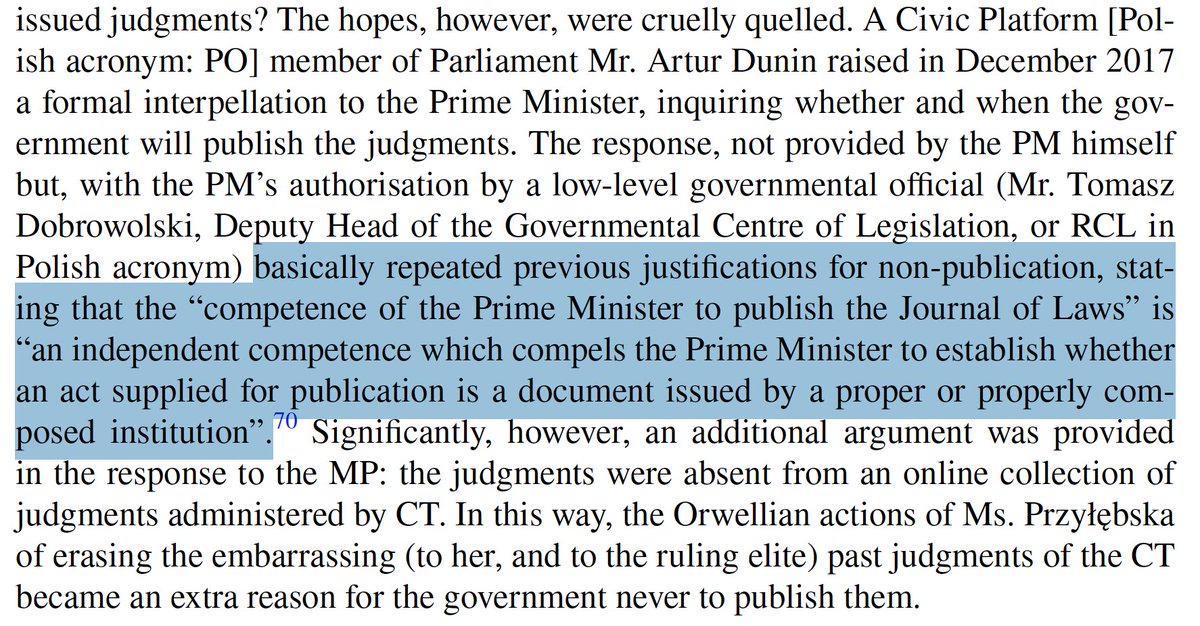 13/
but now government happy with (unconstitutionally appointed) President of Constit Tribunal (NB not the Tribunal as a whole...) to have such a power…
#Iwonderwhy



14/
"Pluralistically"... LOL "some exceptions"... LOL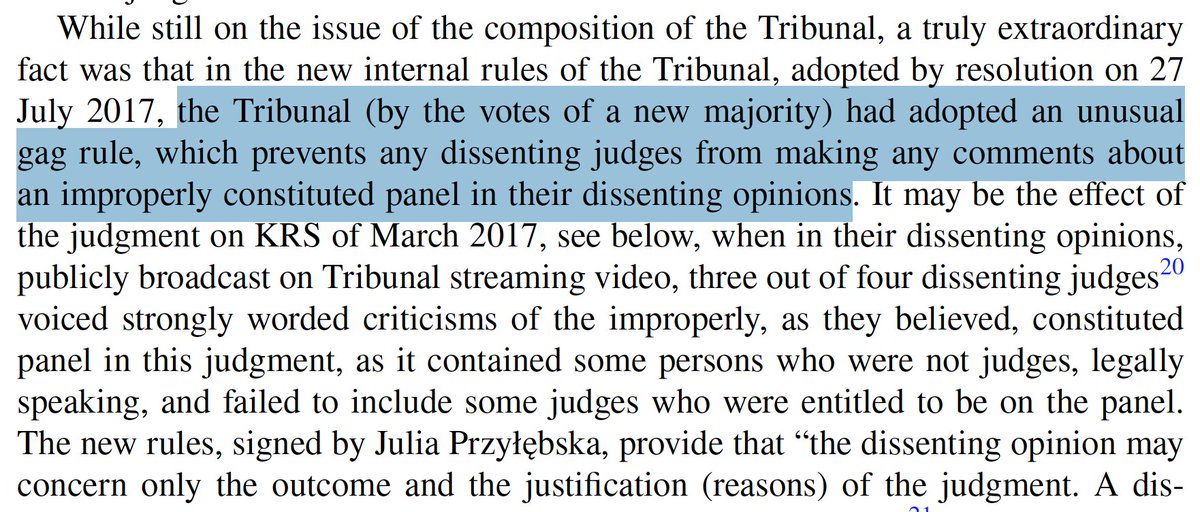 15/
Life is short and got to teach soon so forgive me if I do not spend the rest of morning unpacking every misrepresentation the "non-paper" contains (about 1 on average for every 2 sentences) but just mention 2 of its most ridiculous points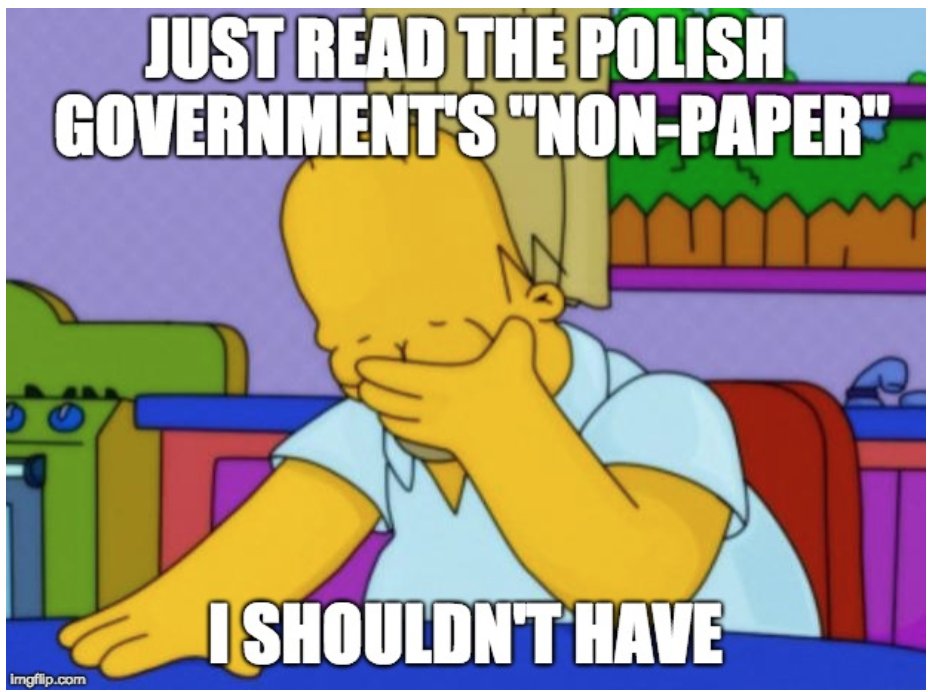 16/
Who needs to comply with Polish Constitution & basic
#RuleofLaw
principles when you can instead watch online the meeting of unconstitutionally set up body (NCJ) consisting of government's cronies and likely to be kicked out from European network it (currently) belongs to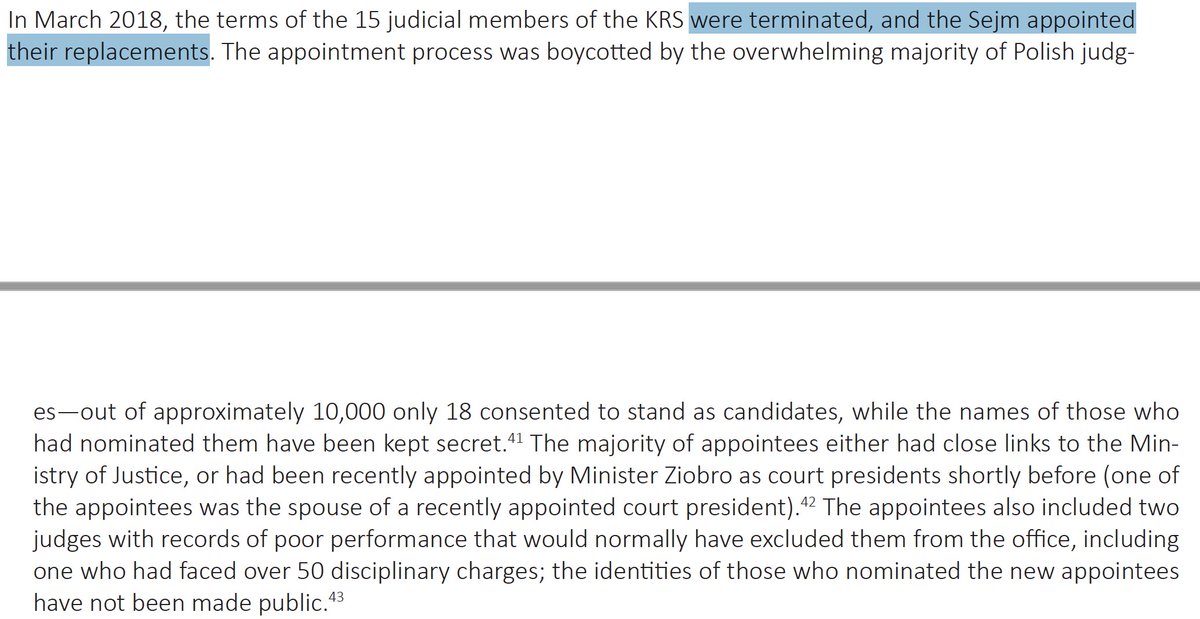 17/
Who needs to comply with Polish Constitution and
#RuleofLaw
when remedying age unbalance in the Polish SCt would be allegedly allowed by the case law of
@EUCourtPress
itself. Full text of ruling here so you can judge for yourself:
curia.europa.eu/juris/document…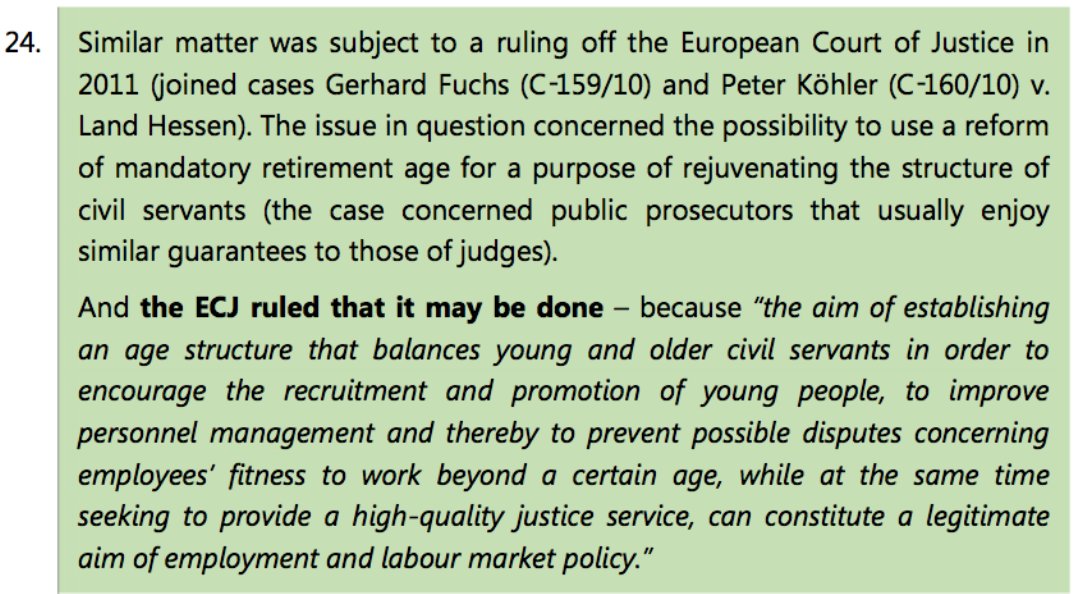 @EUCourtPress
18/ This is IMO utter tosh (pardon my French). In short, cited cases not about arbitrary dismissal/forced retirements of senior judges on basis of retroactive (unconstitutional) lowering of retirement age case etc. ECJ test cannot be met when *real* aim is to purge/subjugate SCt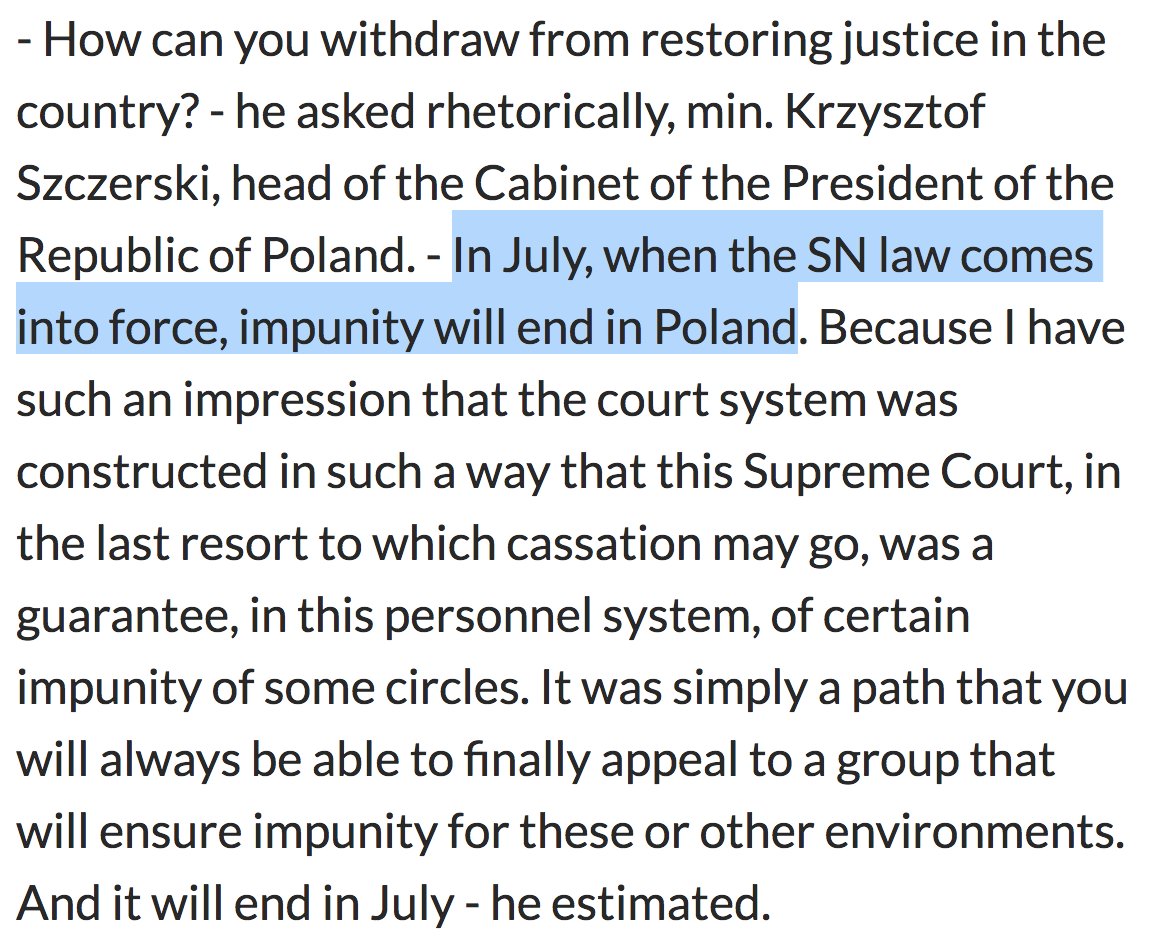 @EUCourtPress
19/ Notwithstanding misrepresentation of ECJ ruling important to remember main rationale offered previously: de-communisation, elimination of black sheep...) = nothing to do with age structure of SCt… but yeah critics are "traitors" so end of discussion:





20/
It would be good to see ECJ get chance to review Polish law on the SCt but Juncker (allegedly) stupidly blocked launch of new infringement action: having learning nothing from past failures to hold would-be autocrats to account:
21/
But let's not worry Polish officials keep telling us all is rule-of-law fine in Poland (not unlike what Orban has been claiming) and what's more they violate "the Constitution significantly less than the opposition"… so all is good then:
End