About 1/3 of you guessed right:
#AmericanEnglish
has about 14 vowel sounds. Here's a chart with 15 vowels (from
#ucla
) with examples and their
#phonetic
symbols (
#ipa
). The IPA is useful but controversial since there are euro-centric biases in its representation.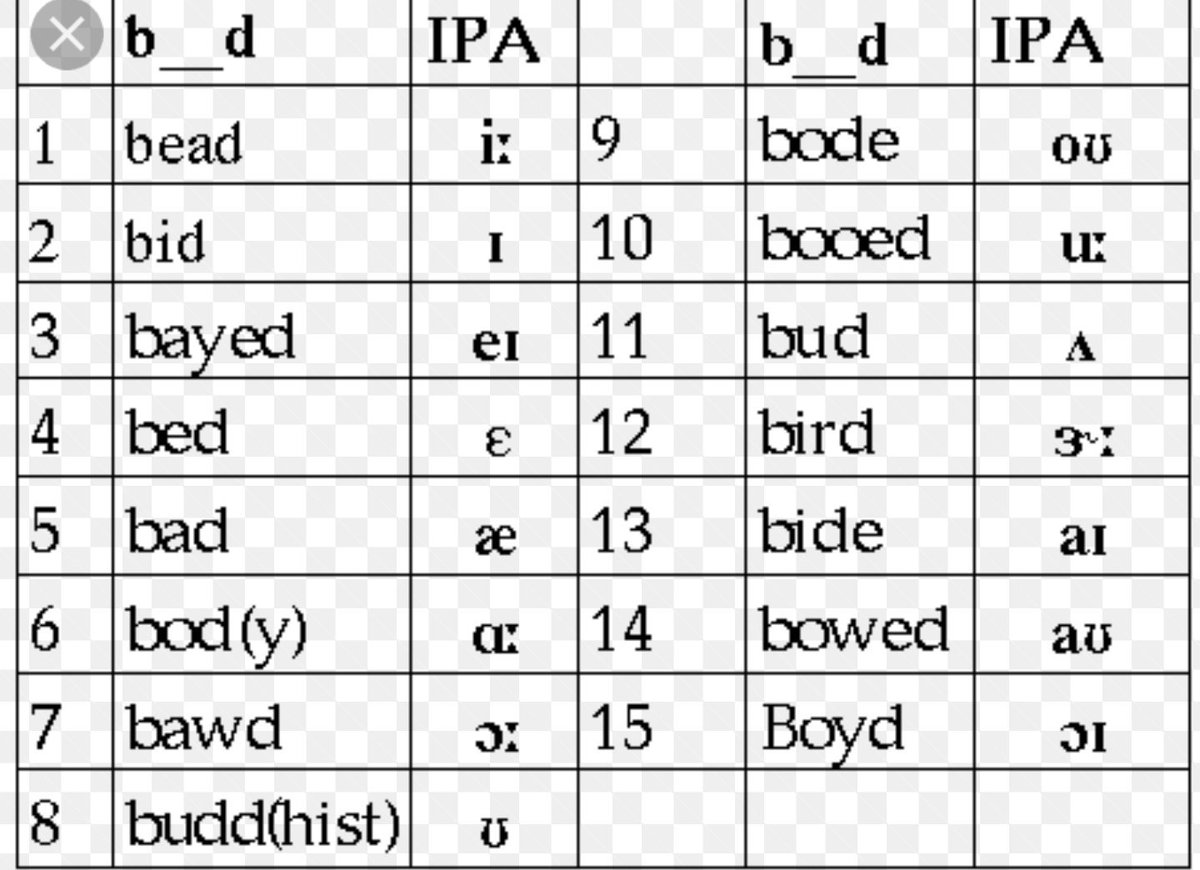 #vowels
are cool since the range of them is huge. Some languages, like
#hawaiian
have 3, while
#xoo
has 31.
Usually, the less sounds in a language, the more complex the tone or word structure and the reverse.
Check out info on your language's sounds:
phoible.org
!