To mark the 40th anniversary of the
#CampDavidAccords
, check out our collection of more than 250 documents--totaling more than 1,400 pages--of intelligence provided to President Carter leading up to the Sept. 1978 Middle East Peace Accords at Camp David.
bit.ly/2NRV4y6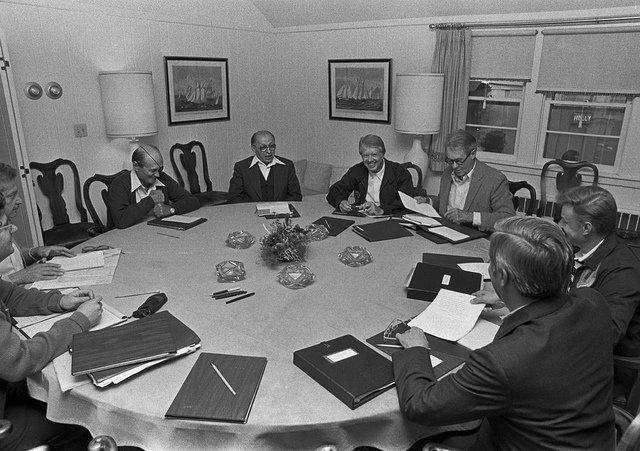 After 12 days of talks at Camp David, Israeli Prime Minister Menachem Begin & Egyptian President Anwar Sadat signed the
#CampDavidAccords
on Sept. 17, 1978.
#OTD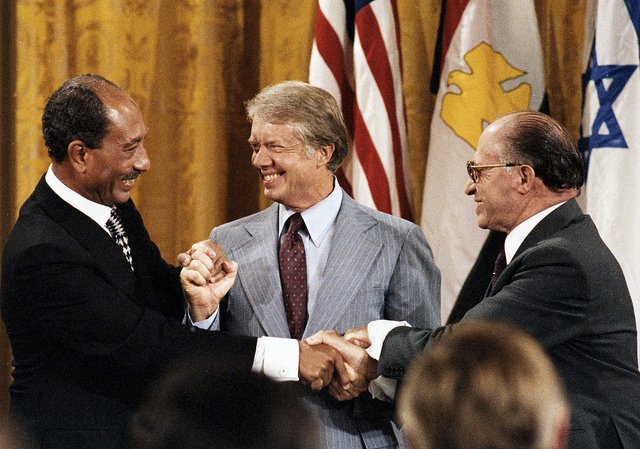 The declassified documents in CIA's collection cover the period from January 1977 through March 1979 & detail diplomatic developments throughout the region following the
#CampDavidAccords
.
bit.ly/2NRV4y6
#HISTINT
#OnThisDay