Wonder why Rs are trying to push
#Kavanaugh
through? THIS.
So he's seated before This is before SCOTUS.
#StopKavanaugh
#WhatsAtStake
#WhatAreTheyHiding
#SaveSCOTUS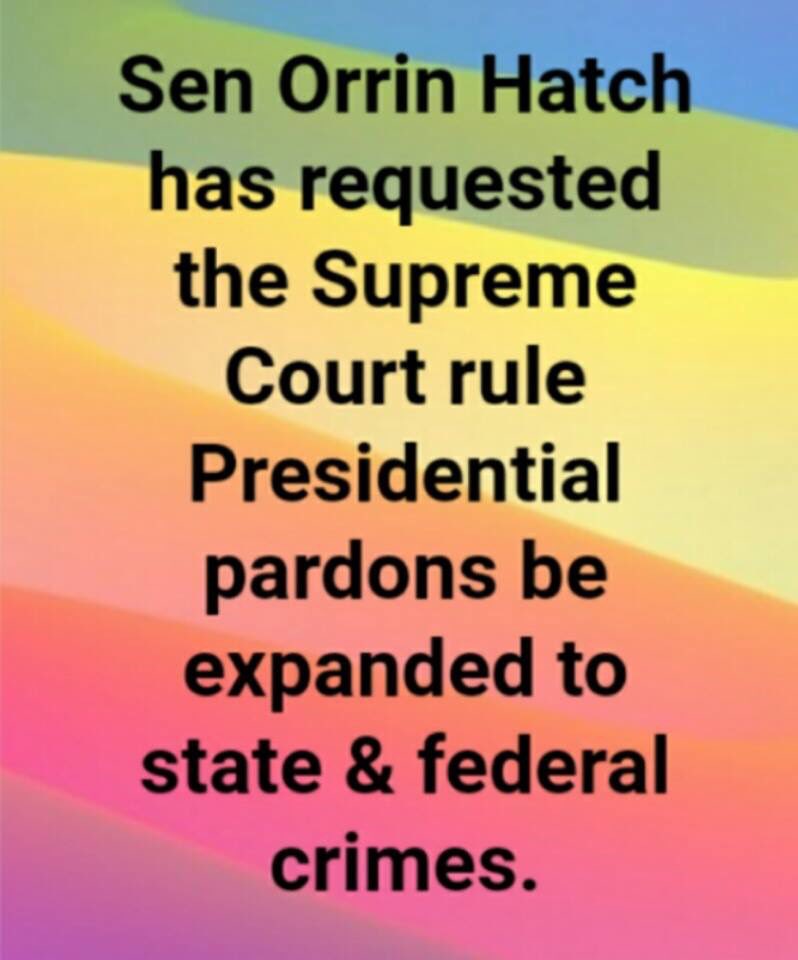 Hidden motive behind Republican attempts to fast-track
#Kavanaugh
:
"Under the doctrine of separate sovereigns, federal & state govt are considered to be "separate sovereigns", so Double Jeopardy Clause does not apply to prosecution of the same crime by both fed and state courts"
... (Wikipedia).
The case is known as Gamble v. U.S., No. 17-646. A review of this case was put on the SCOTUS docket on June 2018.
"The case has been analyzed in the context of the Special Counsel investigation into the Trump campaign;
/3
"...if the separate sovereigns doctrine is overturned, a pardon of federal charges from Trump may prevent state prosecution.
Orrin Hatch filed an amicus brief in the case, arguing against the separate sovereigns doctrine; a spokesperson for him denied any relation of the brief"/4
Republicans are desperate. The plan was to appoint
#Kavanaugh
early this week so he would be seated in time for this ruling.
Overturning the "double jeopardy exemption" saves everyone from state charges.
/5
"Not only Trump but all Republicans who were knowingly enriched by money funneled through the
#NRA
into the coffers of McConnell, Graham, Rubio, Ryan, etc."

/6
"Bottom line: If
#Kavanaugh
is appointed, he'd effectively vote to stop states from prosecuting Trump (such as NY where Trump's under investigation). Furthermore, any pres. pardons at the Fed level would effectively stop all prosecutions since states would be stripped of power./7