🏳️‍🌈
#LGBTVoices
Celebrates🏳️‍🌈
TRANS AWARENESS MONTH
Today's Thread Topic: Being Trans in the US Military
Being transgender in the military has always been risky.
The following thread is a brief timeline of the changing US policy with personal stories of trans soldiers' struggle.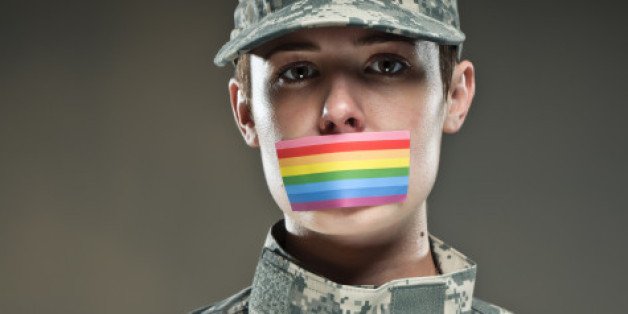 Before June 2018, transgender soldiers were forced to lead double lives. Coming out could have meant being automatically discharged regardless of your aptitude.
Meet Jamie Ewing. She served with distinction until she was discharged for being transgender.
bbc.com/news/av/world-…
On June 30, 2016, the US Military lifted its ban on transgender soldiers, citing that the "Defense Department and the military need to avail ourselves of all talent possible."
medium.com/@SecDef/dod-tr…
Then, on 7/16/2017, President Trump sent out a series of tweets, saying that the Trump-Pence administration "will not accept or allow Transgender individuals to serve in any capacity in the U.S. Military."
mashable.com/2017/07/26/tru…
The backlash from the LGBTQ community, the military and the general public, was immediate and harsh, with many trans soldiers issuing their own personal stories. Here are just a few:
mashable.com/2017/07/26/tra…
A month later, Trump issued a formal memorandum detailing the ban. He directed Sec of Defense, James Mattis, to produce implementation recommendations. He also directed the DoD to halt transition-related healthcare. Multiple lawsuits followed.
ti.me/2wFSdQA
Meet Taryn Mitchell McLean: One of the many brave trans soldiers, and his story about transition-related healthcare in the military.
pilotonline.com/news/media/vid…
Beginning 1/1/2018, qualified transgender people again began newly entering the military. While recent court rulings are encouraging, the future of open trans military service remains unresolved until these cases conclude. Please support trans military.🏳️‍🌈

Please take a few extra moments to watch the videos in this thread. They are both heartbreaking and uplifting, as they show the indomitable bravery of our transgender soldiers and veterans.

Thank you.
~QE
Hey friends.
My 73 year old (badass) mom read my thread today & it sparked a long conversation. While she totally embraces my 'gayness' now, it wasn't always the case.
But much to my surprise, she schooled me on some transgender issues that I hadn't even thought of! Hat tip, mom!