Governor Carney:
Government plan: 1.25 and 3.75% hit to GDP growth, inflation lower
No Deal/ no transition Brexit: sudden tariff barriers, border problems "for some time"

by 2023 GDP 10% lower -
Unemployment up to 7.5%,
sharp fall in sterling, tariffs push up inflation to 6%
Governor Mark Carney to
@AdamParsons1
"Our job is not to hope for the best but to prepare for the worst"...
No Deal No Transition disorderly Brexit leading to a severe cliff edge recession acc to Bank of England scenario modelling: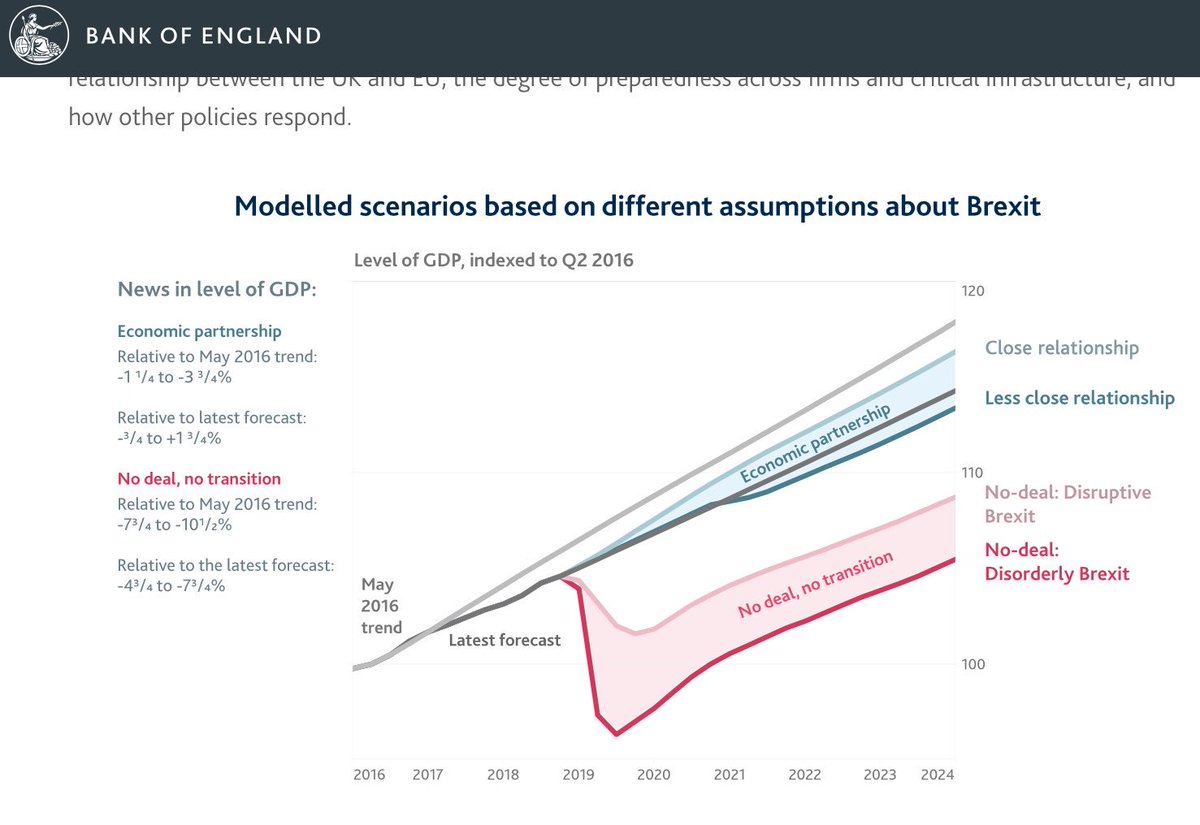 If the Governor Carney's
@bankofengland
chart is even partially correct - huge political ramifications for a Parliament that chose to decide to wave through a No Deal No Transition Brexit as an actual active choice.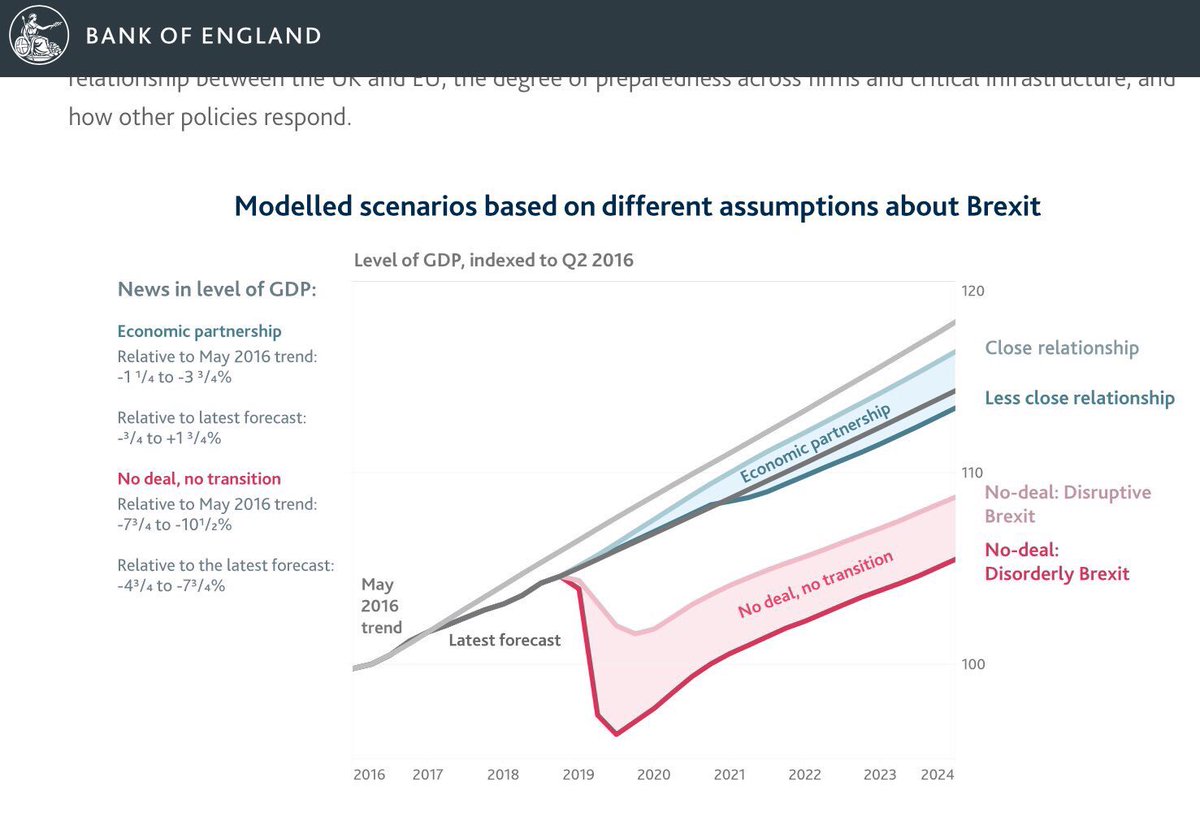 —- But extremely punchy numbers and the worst of worst case scenarios as Governor Carney acknowledged - and there is no precedent. Bank is assuming that the economic impact of extra barriers to trade with Europe hit much more quickly than the benefit of having reduced them
"The system is not prepared" for rules of origin checks says Carney as one example of why No Transition No Deal Brexit could be catastrophic - we pointed this out on
#brexitforensics
5 months ago:
"Mark Carney is a second tier Canadian politician who failed to get on in Canadian politics and then got a job in the UK. I don't think he's greatly respected"
Jacob Rees Mogg even more unimpressed with Governor Carney than normal...