She spent the '60s running SHA out of her apartment, teaching DIY abortion classes and publishing The List--a kind of Yelp of ok doctors--and trying to get arrested so unjust laws would be exposed. She's 90 now. I got to profile her. Meet Pat Maginnis.
slate.com/human-interest…
Here she is in 1963, handing out leaflets about abortion when it was still a crime to disseminate info about it. "I feel great indignation as a woman to think that women have to subject themselves to second-rate medical care for a safe, surgical procedure"
She joined the Women's Army Corps but was "disciplined" for walking with a black soldier. "You're setting a bad example for young white women who might join the military," she was told. They shipped her to Panama, where she worked at the hospital and saw a lot in the OB/GYN ward.
The List was updated based on reports they got back. A selection of letters from women--some reporting back on doctors, some asking for help--was reprinted by the LA Free Press here (I searched for "Maginnis" so it'll take you to the correct page):
voices.revealdigital.com/cgi-bin/indepe…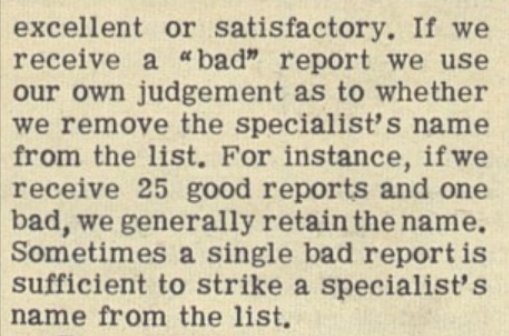 also I hesitated to post this clip but I'm going to--it kinda chokes me up and I'm not totally sure why--it isn't Maginnis as much as it is the others, somehow
diva.sfsu.edu/collections/sf…