Saudi Arabia used American lobbyists to rent hundreds of Trump hotel rooms and dupe veterans into secretly pushing the Saudis' agenda. Bribing
@realDonaldTrump
is unconstitutional – but tricking veterans into lobbying for Saudi Arabia is totally legal. It shouldn't be.
Last week, I asked MSL Group and other US lobbying firms to explain their work representing the interests of Saudi Arabia in the wake of Jamal Khashoggi's murder. MSL responded that they're continuing business as usual and still working for the Saudis.
politico.com/story/2018/11/…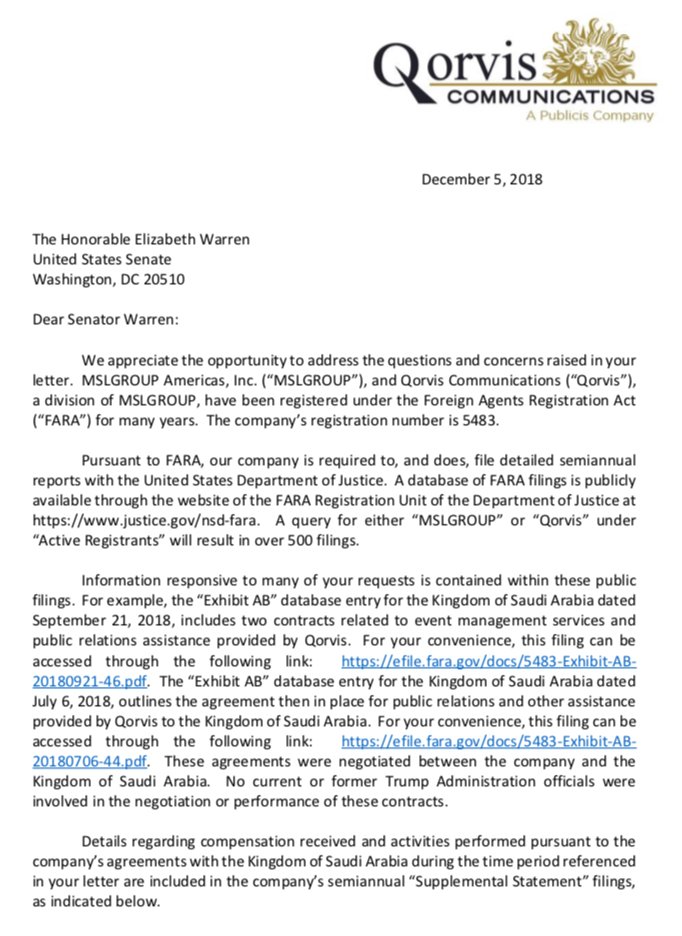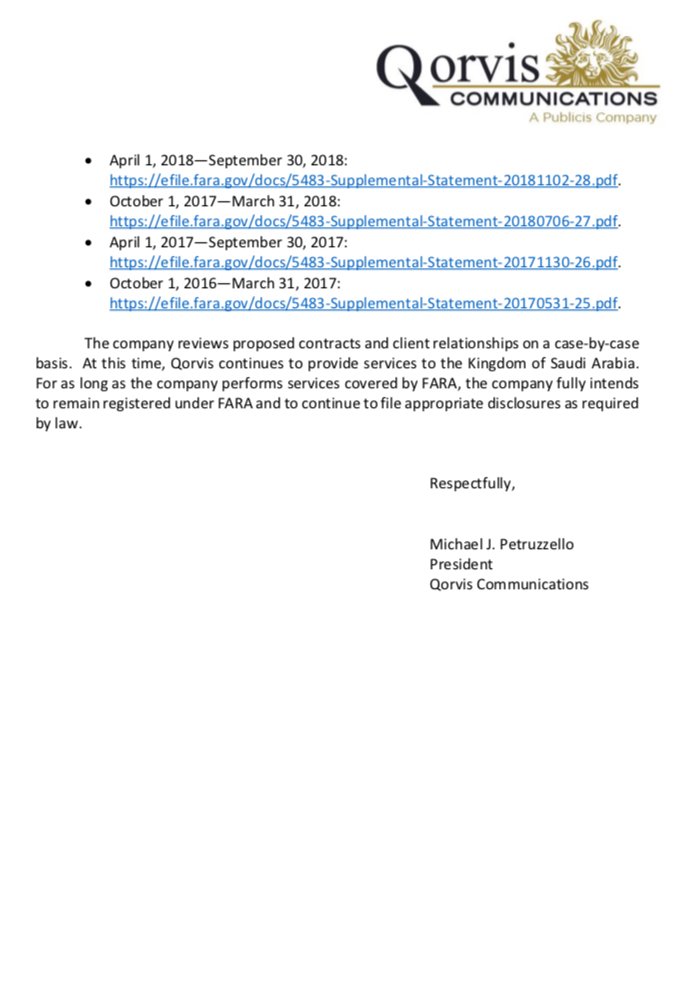 US firms shouldn't do the dirty work of repressive regimes and ruthless dictators. My plan to
#EndCorruptionNow
would ban Americans from lobbying on behalf of foreign governments. If other countries want to make their case, they can use their diplomats.
vox.com/2018/8/21/1776…