Small thread to explain a pattern saw in my capture of the 374K tweets with the hashtag
#macron20h
🔽🔽🔽


For more context, the full thread is here
The red square on the right is the "totally not a bot"
@e691ccecc0354c0
, on the top left it's
@Damocles_Fr
and at the bottom it's
@Samuel_Lafont


The Twitter profile
@e691ccecc0354c0
was not used since last week. Suddenly, he decided to find his Twitter password and tweet a lot about the yellow vest protests.
.
@Damocles_Fr
is a "news website". They are little bit racist.... They use to retweet
@RobertMenardFR
, the far right mayor of Beziers.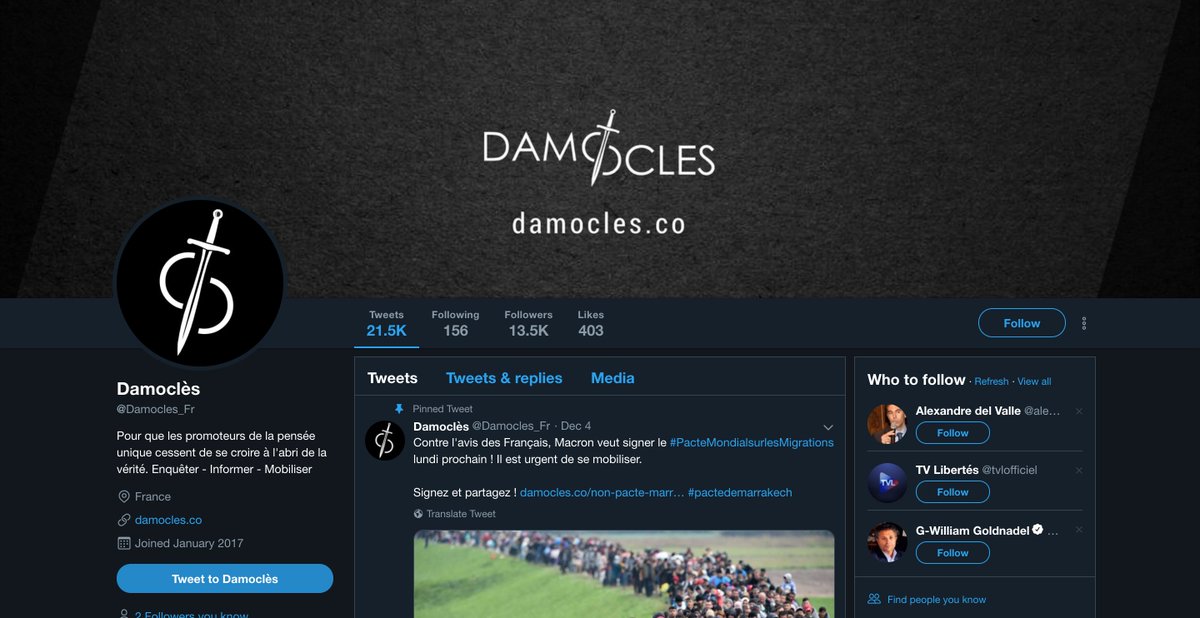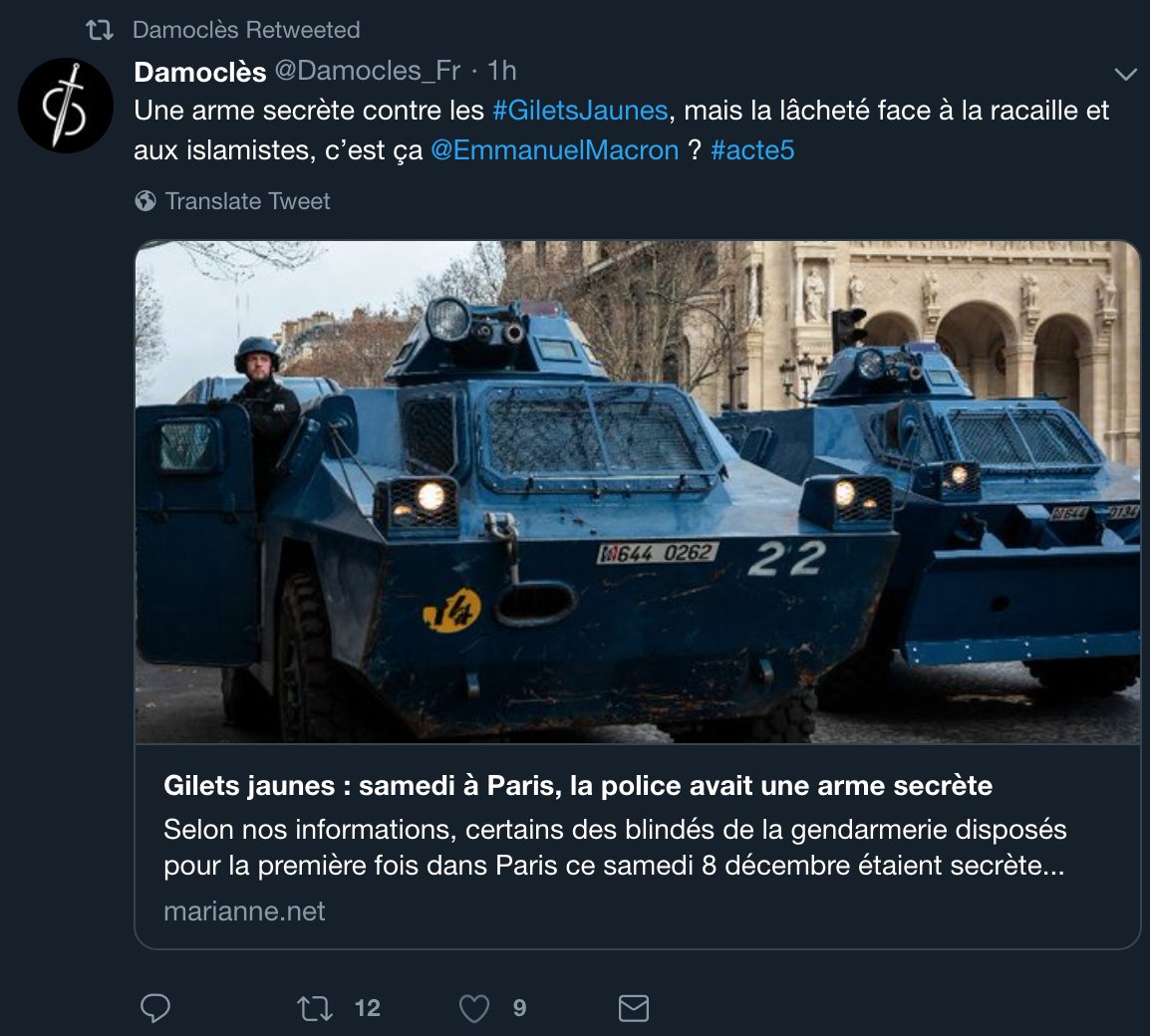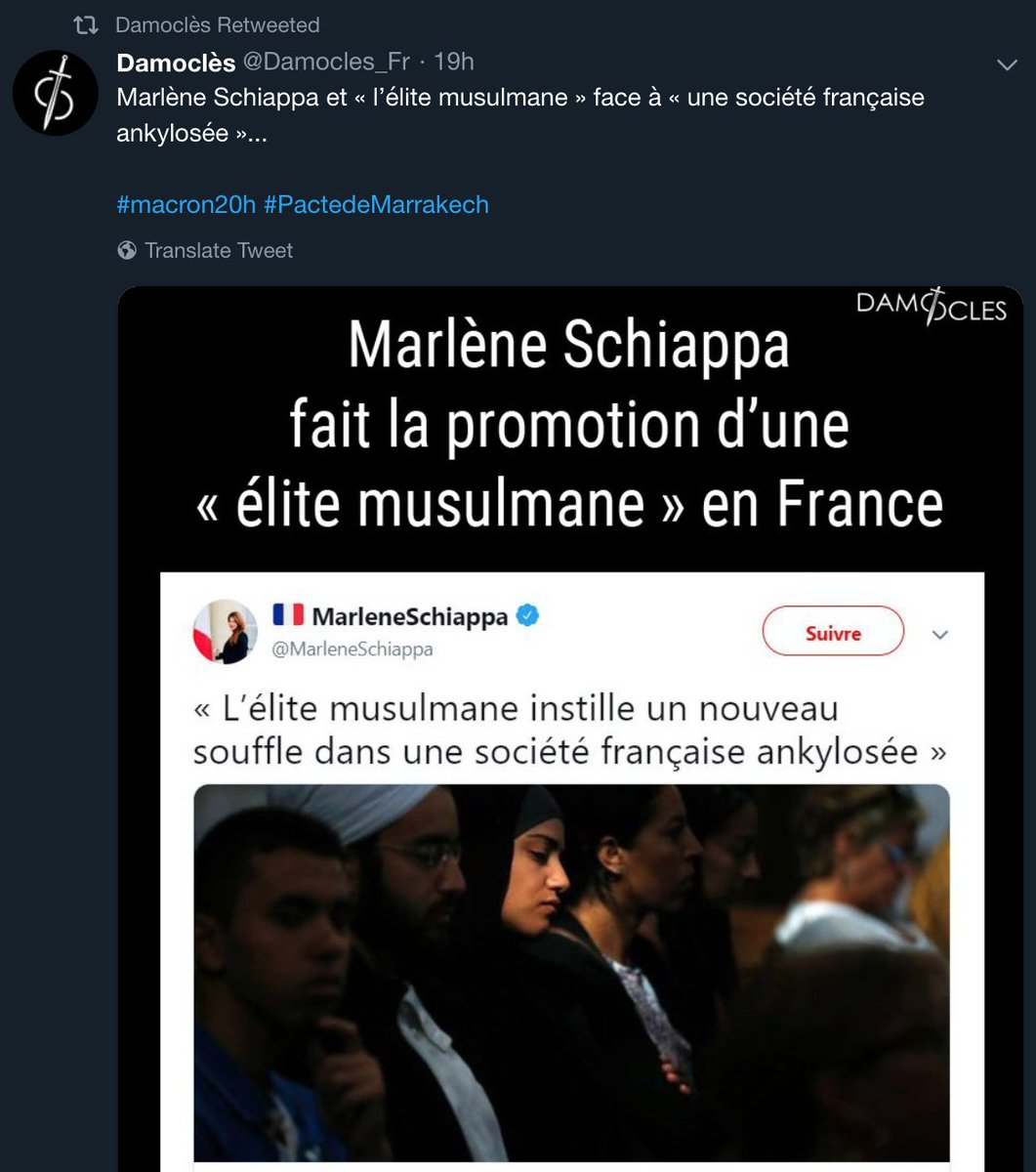 Samuel Lafont,
@Samuel_Lafont
, is the president of
@Damocles_Fr
and he is doing his best to promote his website by retweeting everything from
@Damocles_Fr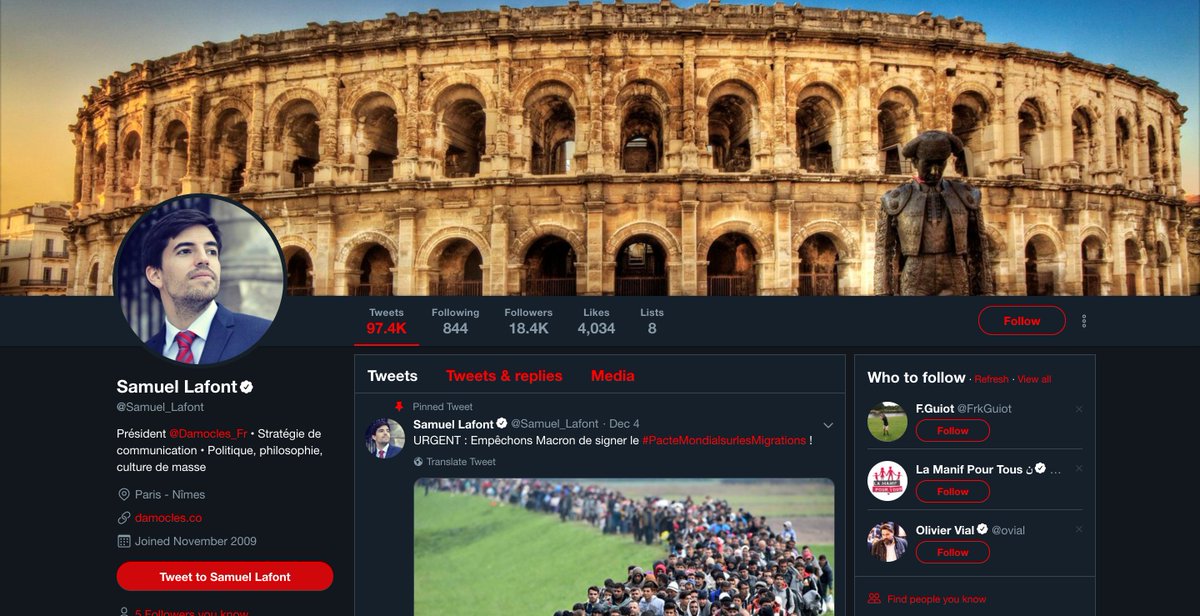 Reminder:
- If you want to be a real news website, the source of an info matters!
- Hey French far right trolls, I'm coming
.
@actionfrancaise
is a nationalist and royalist political movement. Don't try to be clever guys, you can't 😆