Here's an interesting example of how courts don't pay enough attention to 4th Amendment cross-enforcement issues: The 3rd Circuit's recent opinion in US v. Osorio, decided 12/20/18. Thread below . . . .
www2.ca3.uscourts.gov/opinarch/17313…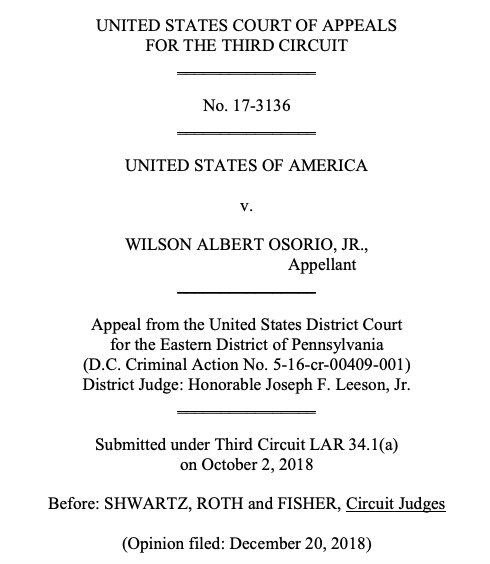 In the new CA3 case, Osorio, it's a different state -- these were Pennsylvania officers. But the Court doesn't consider state law, as the precedents say; it just reads the cases as announcing a rule, " municipal officers are authorized to execute federal arrest warrants."
Whatever the right answer is, there's a lot more going on than the judges are realizing. For more, see my article, "Cross-Enforcement of the Fourth Amendment,"
harvardlawreview.org/wp-content/upl…
/end