2.
It checks for certificates.
Your browser checks the certificates sent by the website to make sure you're connecting to the real domain. That stops attackers from pretending to be that website. Simply put, an attacker will not have the website's certificate.
3.
Doesn't run untrusted code.
Your browser doesn't allow websites to run untrusted code on your computer. If you take care to run an up-to-date version of a trusted browser, your browser will make sure no malware is installed on your computer.
5.
Prevents you from downloading from attackers' websites.
When you download a file, your browser will display the correct domain of the site where your file actually came from. It'll do that to prevent you from downloading a file from an attacker's website.
6.
Asks you if a website can access your camera or microphone.
Your browser gets your permission when a website tries to access your camera or microphone (e.g. in order to offer a chat application or position you on a map).
9.
Lets you delete browsing history.
If you have forgotten to use private browsing mode, your browser lets you delete your browsing history. In Vivaldi, you can quickly either delete all your browsing history or just the history for a selected timeframe.
10.
Puts you in control of cookies 🍪
Blocking third-party cookies usually works when trying to stop sites from adding tracking cookies; however, it does occasionally cause a website not to work properly if the website uses multiple domains for its content.
11.
Lets you choose a trusted search engine 🔎
There are many search engines out there and the one you pick will make a difference to your online
#privacy
.
→
vivaldi.com/blog/search-en…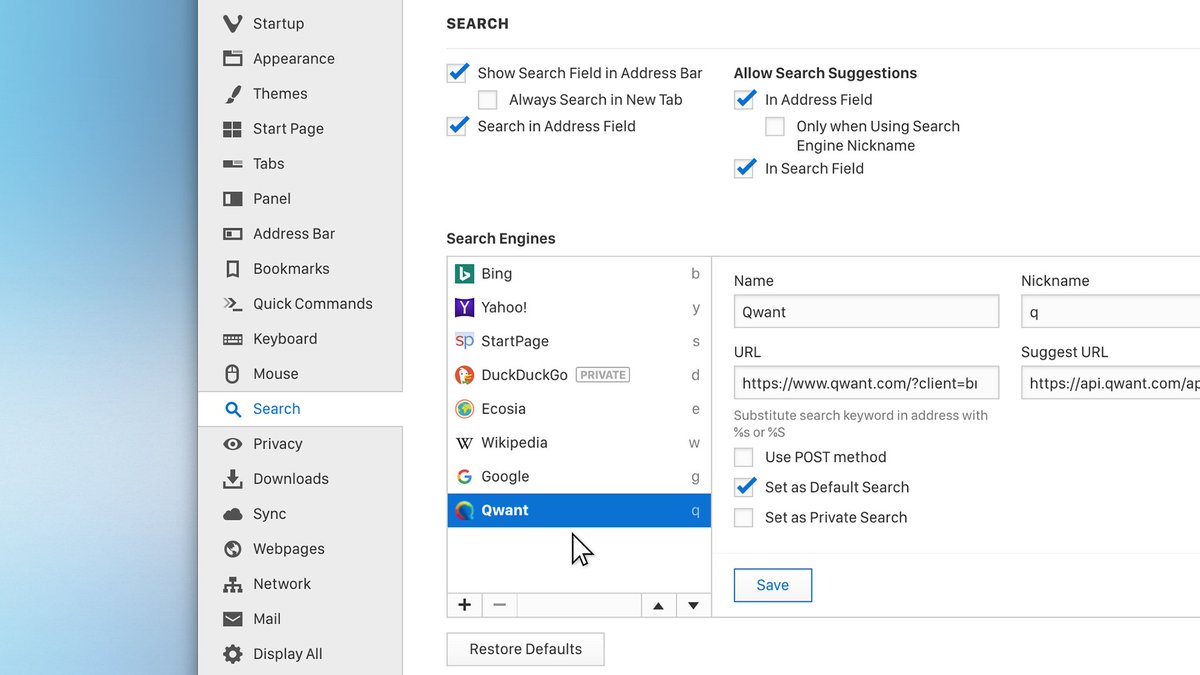 12.
Disables search suggestions.
When you start typing in the address field, your search engine of choice may offer to autocomplete the search term. This allows the search engine to see what you type even if you don't perform a search. In Vivaldi, you can disable this feature.