We are just about to begin our first open research seminar of the year with world-renowned expert on fantasy fiction with professor Brian Attebury - first important matter is deciding how we're going to be pronouncing
#anthropocene
...
#Fantasy
is more than just escapist nostalgia - Brian Attebury takes us back to Gilgamesh to explore how fantasy helps us convey the realities of our current reality
"Civilized man says I am self, I am master, all the rest is other": Brian Attebery employs
#UrsulaKLeGuin
to explore the myths of the anthropocene and the single story
Is the narrative of human's relationship to the earth a story about ownership, or a story about stweardship? Brian Attebery explores the relationship between myth and science in how we conceive of our place in the world at today's
#CRCLC
open seminar
"Fantasy can be structurally true..It can show us the shape of the earth" Professor Brian Attebery takes us from
#gilgamesh
to
#Tolkien
to explore the trope of the changing of ages in fantasy fiction
We're up to
@nkjemisin
's work in Professor Brian Attebery's discussion of the anthropocene in fantasy fiction and
#SpoilerAlerts
have become a neccesity!
What is the post-anthropocene look like? We're discussing
@nkjemisin
's radical
#brokenearth
trilogy and Donna Haraway's concept of the "cthulhuscene"
Sky, earth and the underworld; the descent from an upperworld and then down to layers that become darker and murkier - such is the fate that Brian Attebery argues awaits an anthropocene that has abnegated its responsibility to those beneth our feet in today's
#CRCLC
open seminar
While we look to the skies, immortality is frequently returned to within the earth - such is the "contrariwise" logic of the fantasy and impossibility of deathlessness in the cultural imaginary according to Brian Attebery in today's
#CRCLC
open seminar
"Realism walks and fantasy dances" - Professor Maria Nikolajeva injects some Lloyd Alexander into our discussion of the lines between fantasy and realism with Professor Brian Attebery
It's a full house as we work our way through question time with Professor Brian Attebery. Many thanks to
@LeverhulmeTrust
for making professor Attebery's visit to
@CamEdFac
@Cambridge_Uni
a possibility!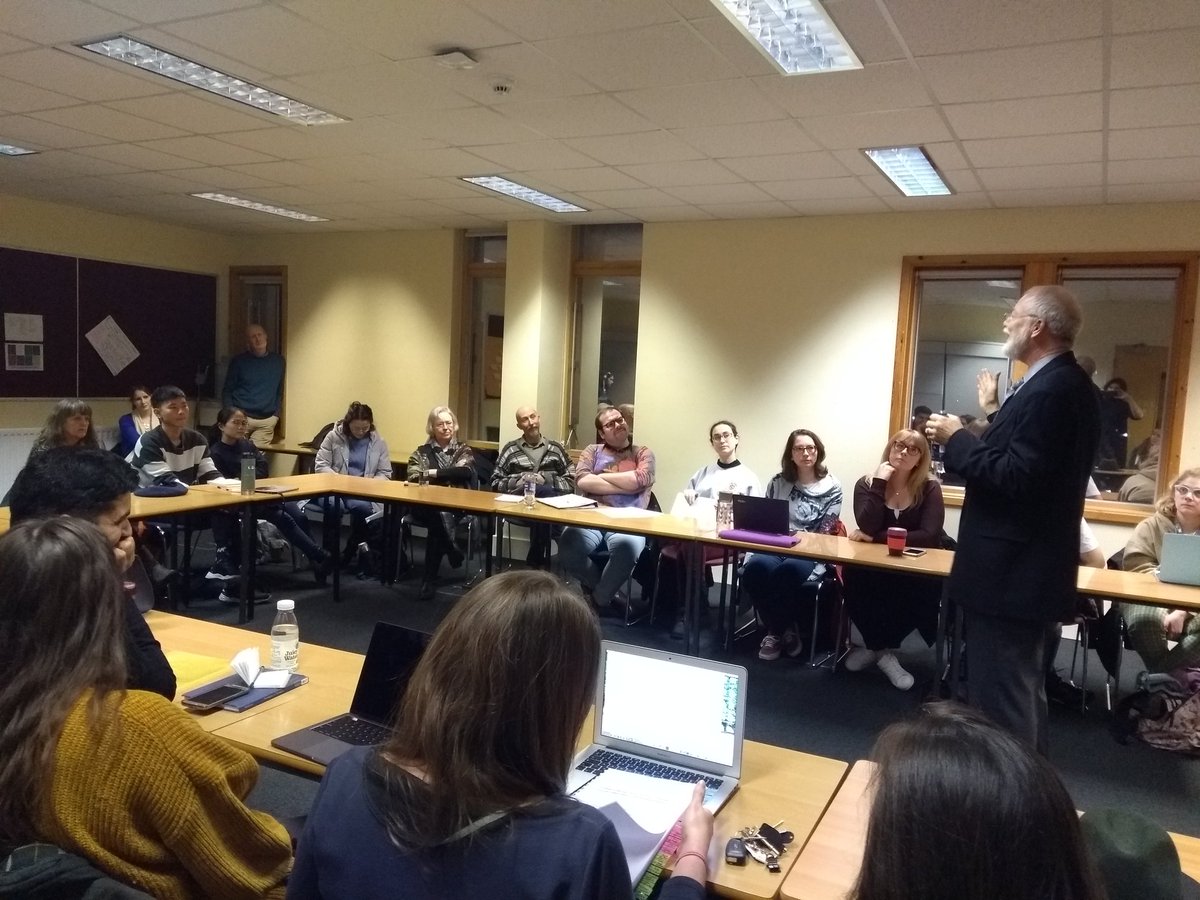 "define sneaky"- Professor Brian Attebery and PhD candidate
@lindsayb_reads
discuss whether the anthropocene can be rehabilitated and whether otters would make better custodians of the earth...
#inotternews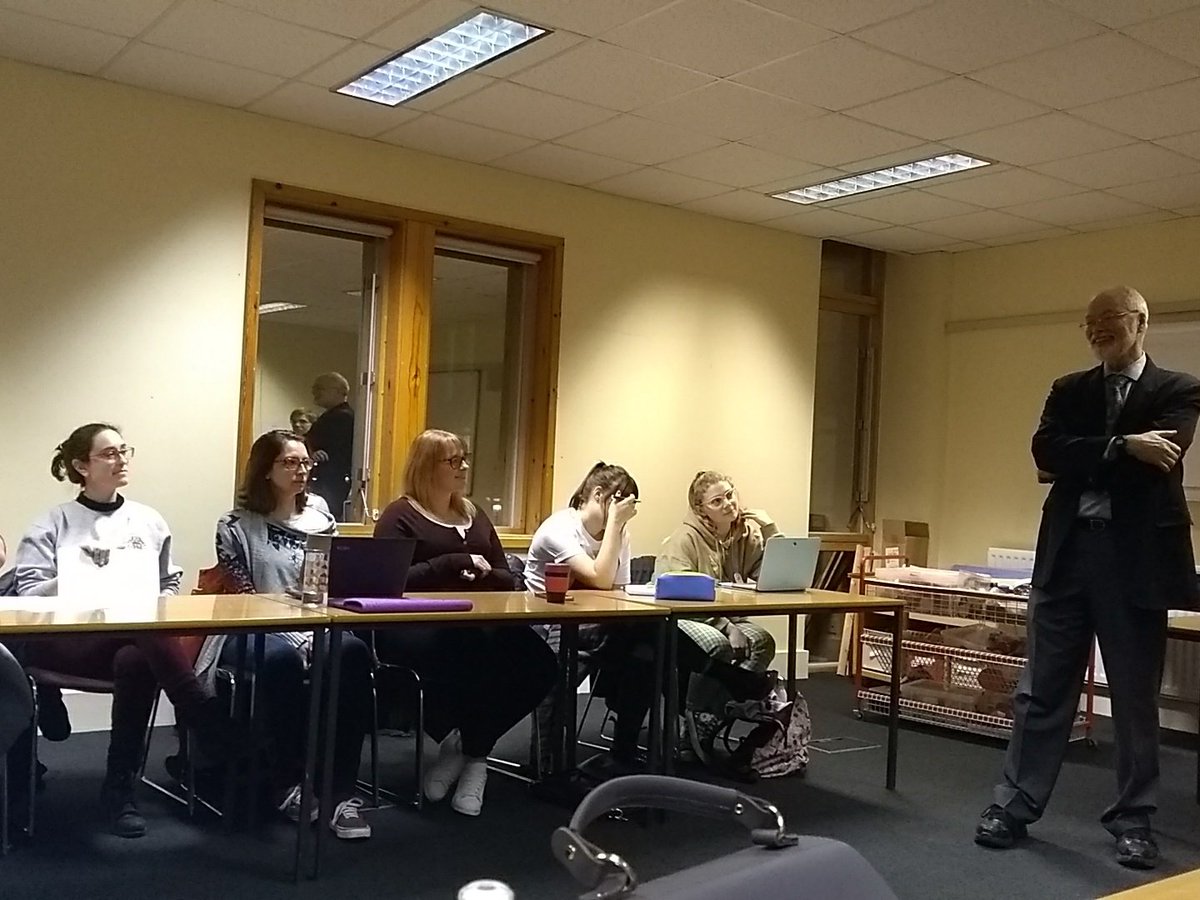 "beginnings are endings" and vice versa; and on that note we come to the end of our time with Professor Brian Attebery. Once again thank you to
@LeverhulmeTrust
for making this visit to
@CamEdFac
@Cambridge_Uni
possible and we look forward to seeing him again at
@GIFConGLA