1/Fascinating that "blocked #" phone call circa 2016 Trump Tower meeting went to real estate developer Howard Lorber who was much more than just a family friend. In '96, when Trump went to RU to try to develop Trump Tower in Moscow, Lorber came w his partner Bennett LeBow.
2/As per
#HouseofTrump
, LeBow had begun investing in Moscow in early 90s when one inevitably dealt w dubious characters--among them Vadim Rabinovich who had just taken part in Tel Aviv meeting giving Semion
#Mogilevich
control of lucrative Ukraine energy trade.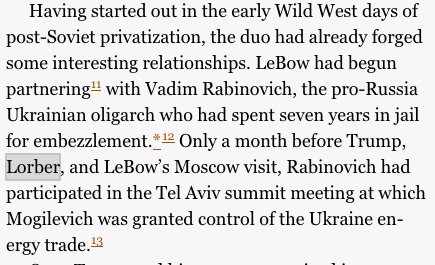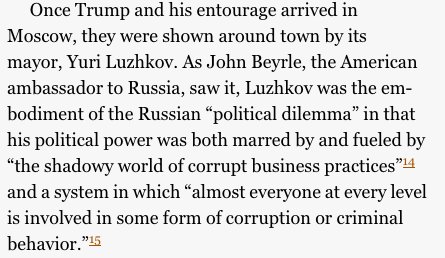 3/
In effort to develop Trump Tower Moscow, they were shown around by Moscow Mayor Yuri Luzhkov who was also close to
#Mogilevich
& Vyacheslav Ivankov(below), a murderous mobsters who happened to be a Trump Tower resident on 5th Ave and a regular at Trump's Taj Mahal.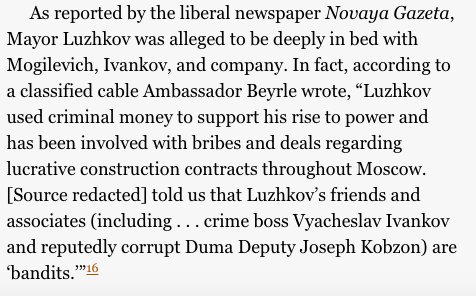 4/Mayor Luzhkov had other ties to
#mogilevich
thru real estate company, Sistema. Not much came of this 1996 trip, tho Trump boasted that it was going to be huge.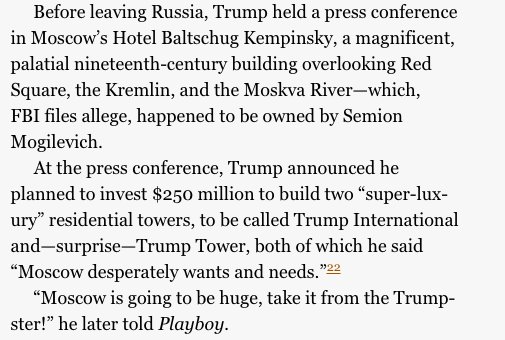 5/
Fast forward to 2013. By this time, Trump has pinned hopes for Moscow devt on billionaire real estate mogul Aras Agalarov who also has ties to
#Mogilevich
. In Feb 2013, his son Emin had performed at a big RU mafia bday party Mogi gave for RU mob boss Sergei Mikhailov.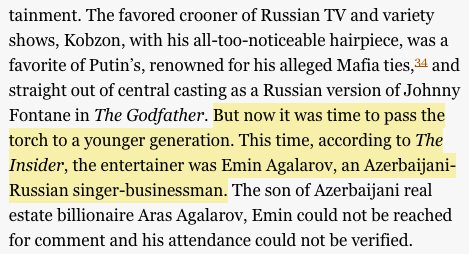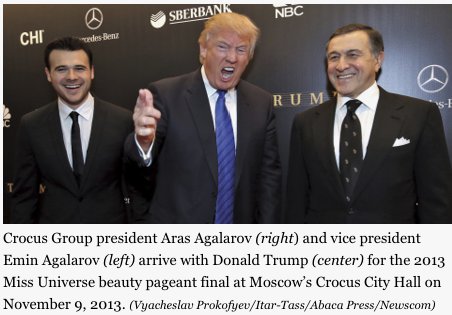 6/So in June 2016, Emin sets up infamous Trump Tower meeting w Don, Jr., Jared, Manafort and the Russians in which Russians, many w ties to Russian Mafia, clearly want team Trump to promise that sanctions will be lifted. Lorber is the new figure in this. What is his real role?