Some thoughts on the Assange indictment dated 3.6.18 but now unsealed (
justice.gov/usao-edva/pres…
)
I think there are potential serious implications for free speech and freedom of the press (thread)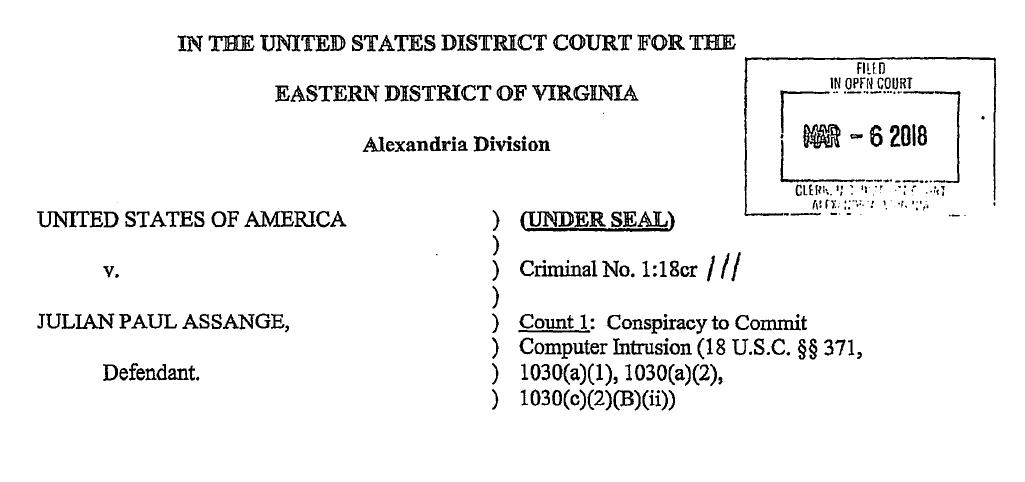 8/
So are there freedom of press issues?
In my view, undoubtedly. If Assange's motives were essentially to publish information through the press (including Wikileaks) which would expose US wrongdoing then that he is plainly exercising free speech rights.
9/
Journalists have often been given classified materials in order to expose wrongdoing, and generally we see that as a public good and protect those journalists. See in the US context the Pentagon Papers which exposed US conduct during the Vientam War
en.wikipedia.org/wiki/New_York_…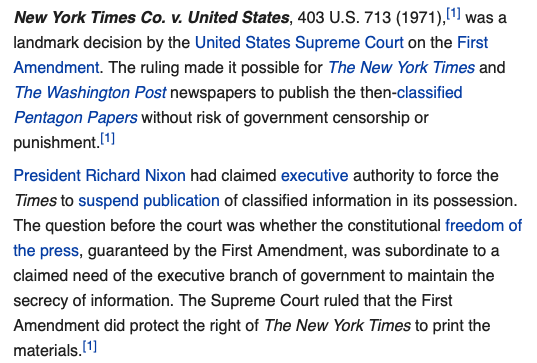 9/
Now, there are lots of questions about Assange's methods (did he publish too much? Did he endanger security? etc) but that is slightly incidental as he clearly *did* publish and there was a significant public interest in doing so
theguardian.com/world/2010/nov…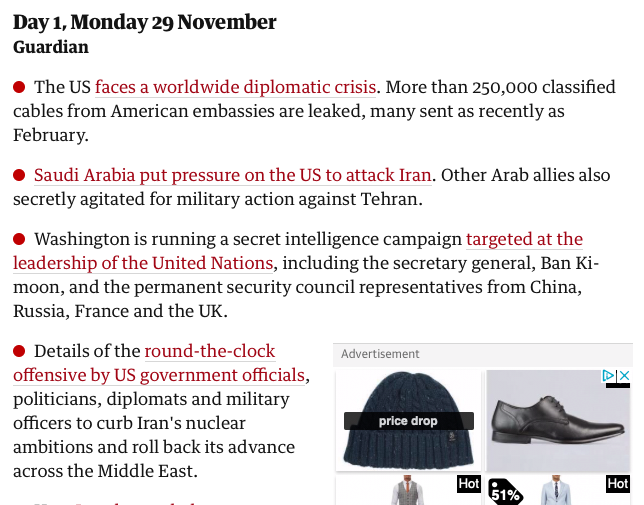 10/
Assuming the indictment is the height of the case against Assange, the evidence that he conspired to obtain the files is fairly thin. Clearly he had some sort of a role for a few days after most (all?) of the docs had been downloaded. But...
11/
... that role sounds quite a bit like a journalist who has found a source who has *already decided to leak information* and is facilitating the protection of that source's anonymity.
12/
The counter-argument is that if Assange committed a criminal offence - which on the face of it he did (conspiring to obtain secret documents) then he should face charges.
But it's not as straightforward as that, as the extradition request sits in front of that charge.
13/
And here, the UK courts could stand up for freedom of the press. Unfortunately for Assange, he is hardly Mr Popular with the UK authorities having skipped bail for 7 years to avoid a sexual assault investigation.
But that shouldn't stand in the way of principle.
14/
Ultimately, you may have no sympathy for Assange as a man but at least some of his work - including the subject of this indictment - has undoubtedly been important journalism which has exposed wrongdoing in the public interest.
15/
Have seen quite a few journalists saying there is a clear line, which journalists know to stick to, between receiving material and illegally facilitating it being obtained. This is the strongest point against Assange, that there has to be a limit to freedom of the press...
16/
... and many members of the public would agree that e.g. assisting in hacking into a high security government system crosses that line.
And if people are allowed - on free speech grounds - to get away with hacking secret defence materials, that arguably puts defence at risk
17/
However, I still think there is a freedom of the press issue here which should be considered by the courts .
18/
Important to remember that the right to free expression under Article 10 of the European Convention on Human Rights (which includes freedom of the press), which will be in play when courts deciding whether to allow extradition, isn't absolute
rightsinfo.org/your-rights-in…


19/
It specifically allows for free expression (including freedom of the press) to be interfered with for reasons of national security, though that interference has to be necessary and proportionate
20/
I am not aware, though, of a case in the European Court of Human Rights where the Convention has been used to protect a journalist from prosecution for procuring state secrets. I would be surprised if there was one, unless the law was particularly wide or oppressive
21/
This is a good point by
@davidakaye
about the indictment itself - as I said above, it looks a little thin. Did Assange assist Manning in obtaining any files?
justsecurity.org/63595/assange-…


@davidakaye
22/ This is useful on the next potential steps in the legal case against extradition. Correct that the McKinnon and Love cases will be potentially relevant, relating to prison conditions in US. Not clear whether Assange will cite mental health as an issue
lawfareblog.com/wikileaks-case…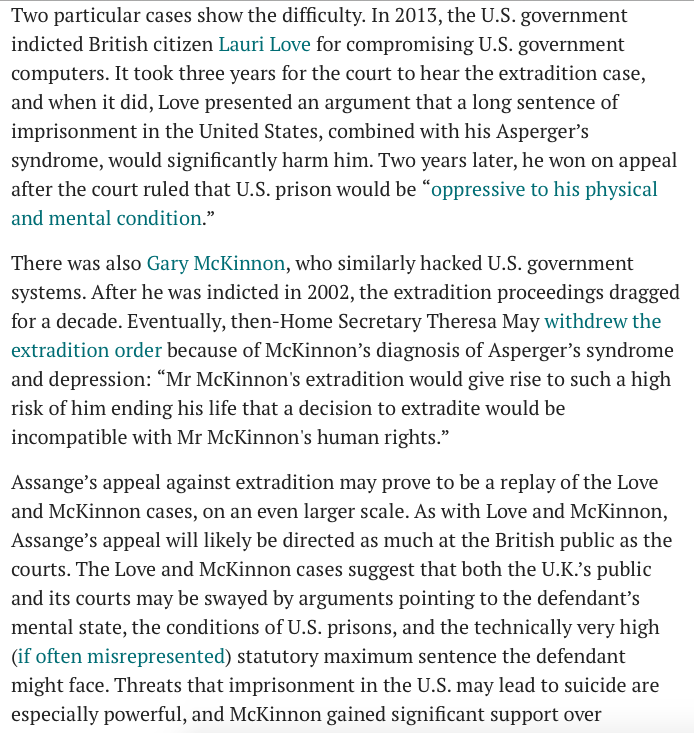 @davidakaye
23/ Ultimately, free speech element may be not the or even a part of Assange's argument (though I would expect it to play a part). He may focus on the steadier ground of US prison conditions and the uncertainty of additional charges being brought, perhaps leading to death penalty
@davidakaye
24/ The free speech point would have been stronger if the US had indicted because of publication of state secrets as opposed to computer hacking of state secrets.