There's a paper & by that I mean 197 pages of it on the Global Value Chain written by the World Bank (used to work there on FDI) in collaboration w/ the WTO, JETRO, Chinese academics etc. Rest assure a lot of resources are devoted to it. Have a read👇🏻
documents.worldbank.org/curated/en/384…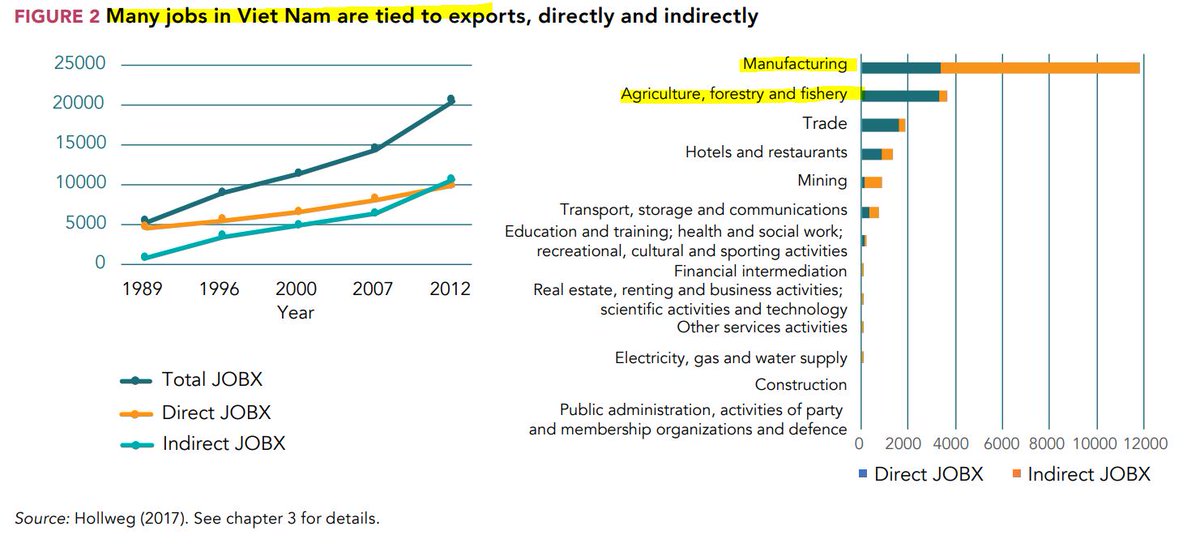 When u read a major work like this, ask the following:

a) Who funded this paper? B/c the funder tells u what the message will tell;
b) What is the agenda?

People forget that non-profit business is dependent on the resources & always have an agenda. Everyone has an agenda.
The author (Jiansuo Pei) argues that China is a counter example to his thesis & that China will be like everyone soon.

So we must ask the following, if everyone DVL is down but China DVL is up, then it must means China is GAINING GLOBAL MARKET SHARE while hard to GAIN IN CHINA'S
Wait, u must ask, for whom should you open your markets for. Hint...

Perhaps most importantly, the facts they SHOWED YOU that China has a successful strategy to move up the value chain (DVA up & restrict ur FDI & then have gov policy to grow domestic capability).

Great paper😉
By the way, in case u were confused about the question, which is the thesis of the essay (btw, also the entire document, which is anti-barriers, both tariff & non-tariff):

Should high domestic value added in exports be an objective of policy?🤔

Click like after voting 🤗💪🏻✅