@sajidjavid
has entered the tories leadership race. As Home Secretary he has consistently & actively disregarded the Good Friday Agreement - he has ignored all correspondence from myself & senior political figures & continues to try to tear up the
#GFA
theguardian.com/commentisfree/…
In September 2018, immigration practitioner's, politicians, NGOs and families directly affected by the total disregard for our rights under the
#GFA
wrote directly to the Home Secretary
@sajidjavid
We never received a response - instead his dept has denied Irish citizens rights.
Immigration solicitor to
@sajidjavid
in Sept "During my time as an immigration solicitor in NI I have seen again & again how the rights of Irish citizens in NI are treated as lesser or simply ignored by the UK Government.
"The Home Office routinely chooses to ignore the
#GFA
"
"I have had a client accused of obtaining an Irish passport by fraud because she was born in NI, I have had clients told their Irish citizen child isn't settled in the UK, I have seen statements made in court that a person couldn't be Irish if born to a parent from NI."
I wrote to
@sajidjavid
in Sept "There has been an assertion by the UK Home Office that all citizens born in the North of Ireland are British by birth. This presupposition taken by the UK Home office goes against the spirit of the
#GFA
and is not a one off but an emerging pattern.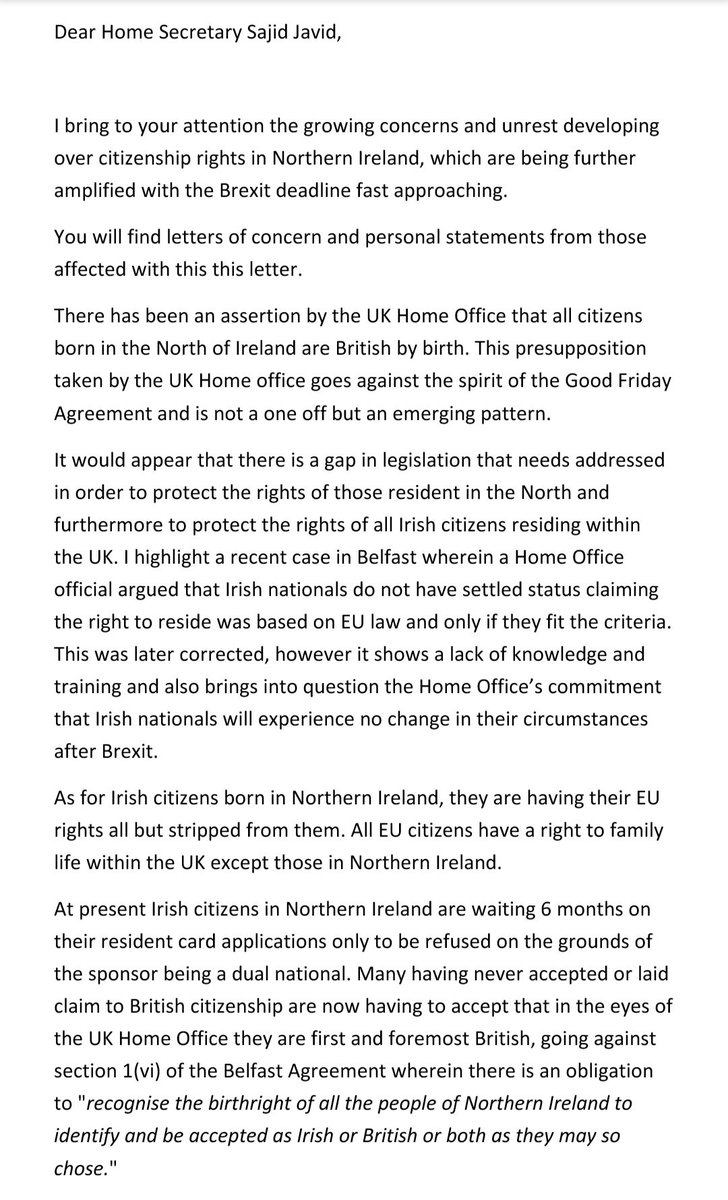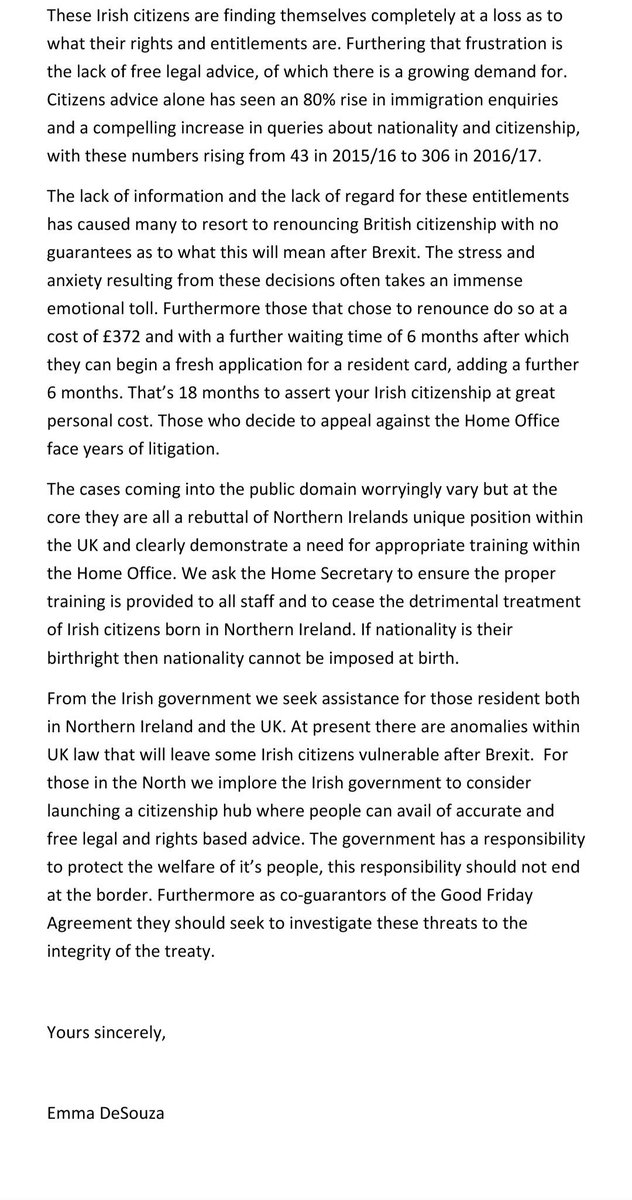 In fact the only correspondence I've ever received from the Home Secretary & his dept is the court documents in which they argue that I am "as a matter of law British by birth having been born in Northern Ireland." A position that runs contrary to the
#GFA
I am an Irish national.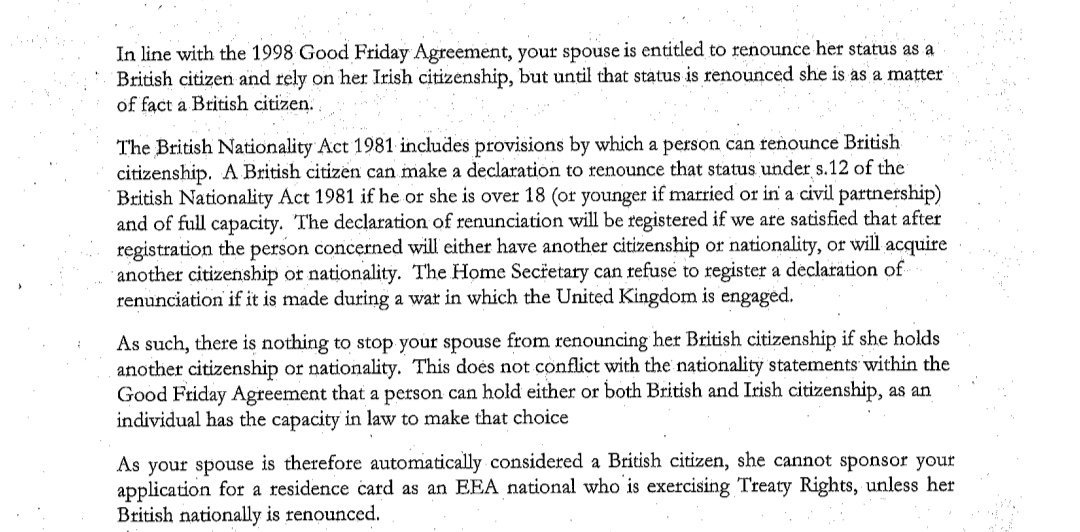 The department's position that irrespective of the Good Friday Agreement right to be accepted as Irish or British or both the people of Northern Ireland are British has been backed up by the immigration minister
@carolinenokes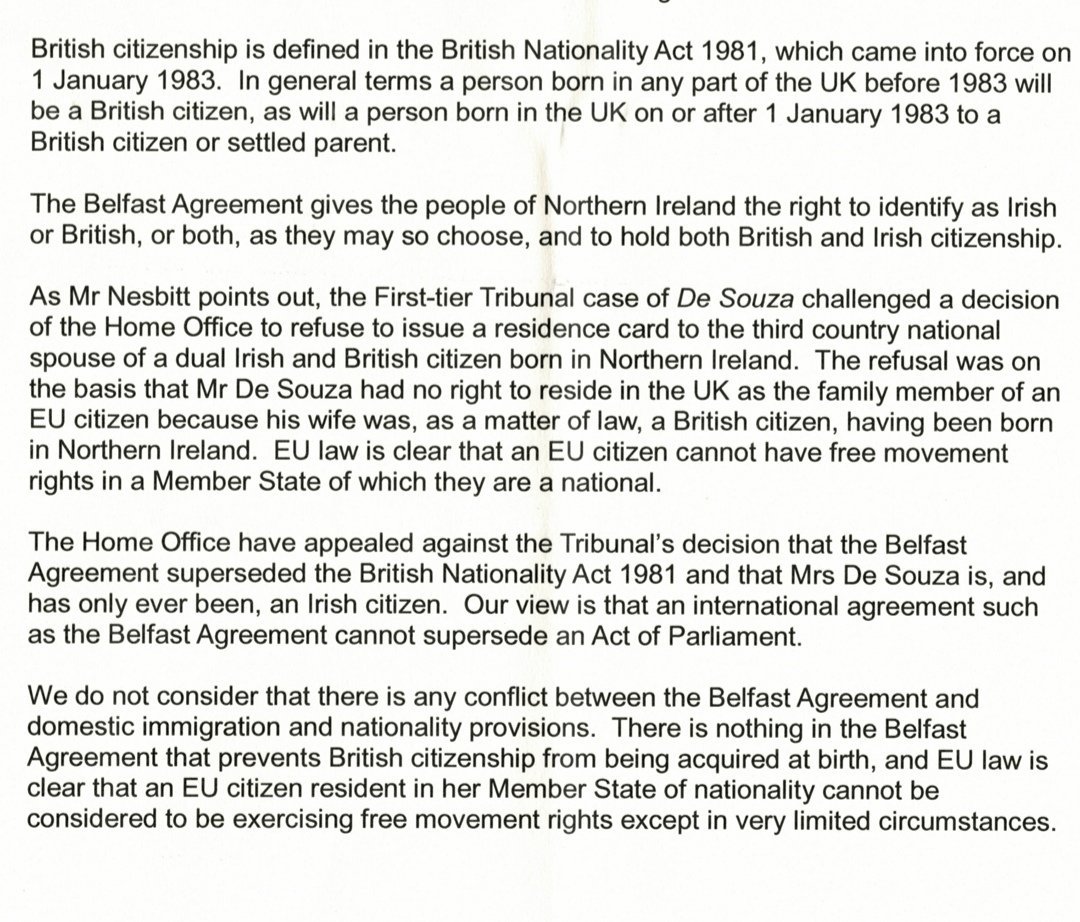 @sajidjavid
has been repeatedly asked to cease the tireless pursuit & persecution of NI born Irish citizens seeking to exert their
#GFA
rights.
Our family returns to court next week. The Home Office is appealing against a decision that "I am an Irish national only"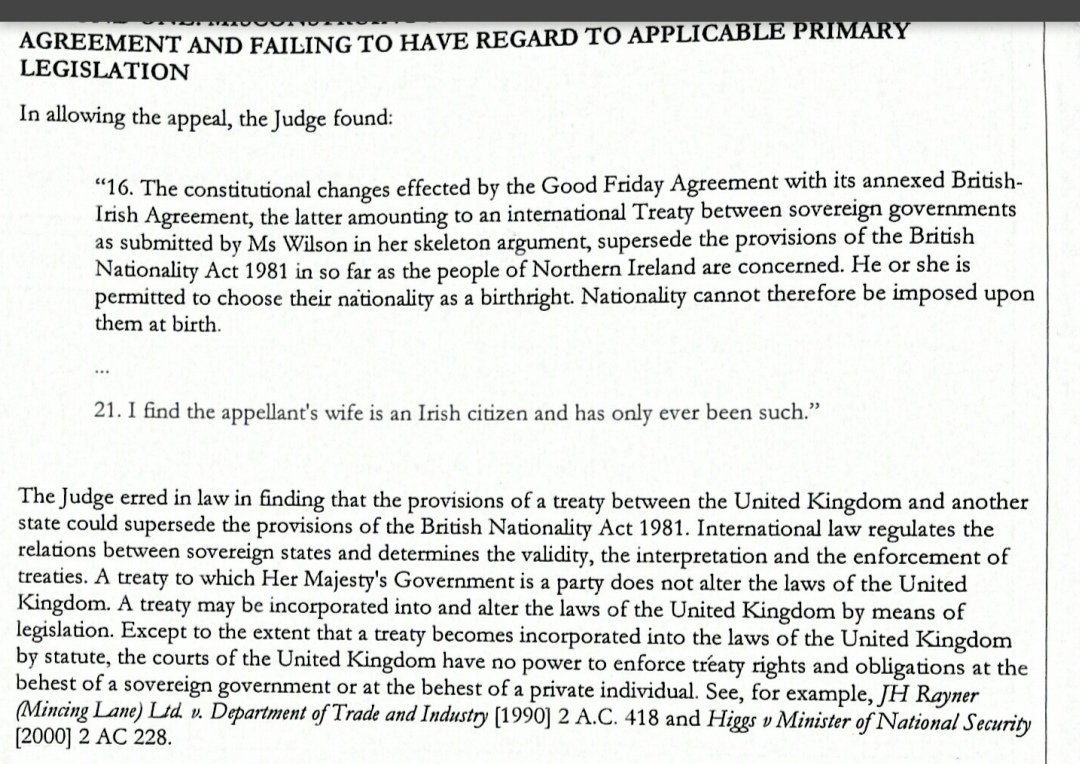 The idea that this Home Secretary - who has such an abhorrent track record with Northern Ireland and the Good Friday Agreement, is entering into the race to be the next Conservative leader and Prime Minister is frankly horrifying.