In his latest column,
@nytdavidbrooks
writes that we've entered a "dark spiral" of Americans supporting a US withdrawal from the world. Nothing could be further from the truth, as
@ChicagoCouncil
polling data shows. 1/8
70 percent of Americans now favor the United States taking an active part in world affairs. Since
@ChicagoCouncil
polling on that question began in 1974, the only time that number has been higher was in 2002, just after 9/11. 2/8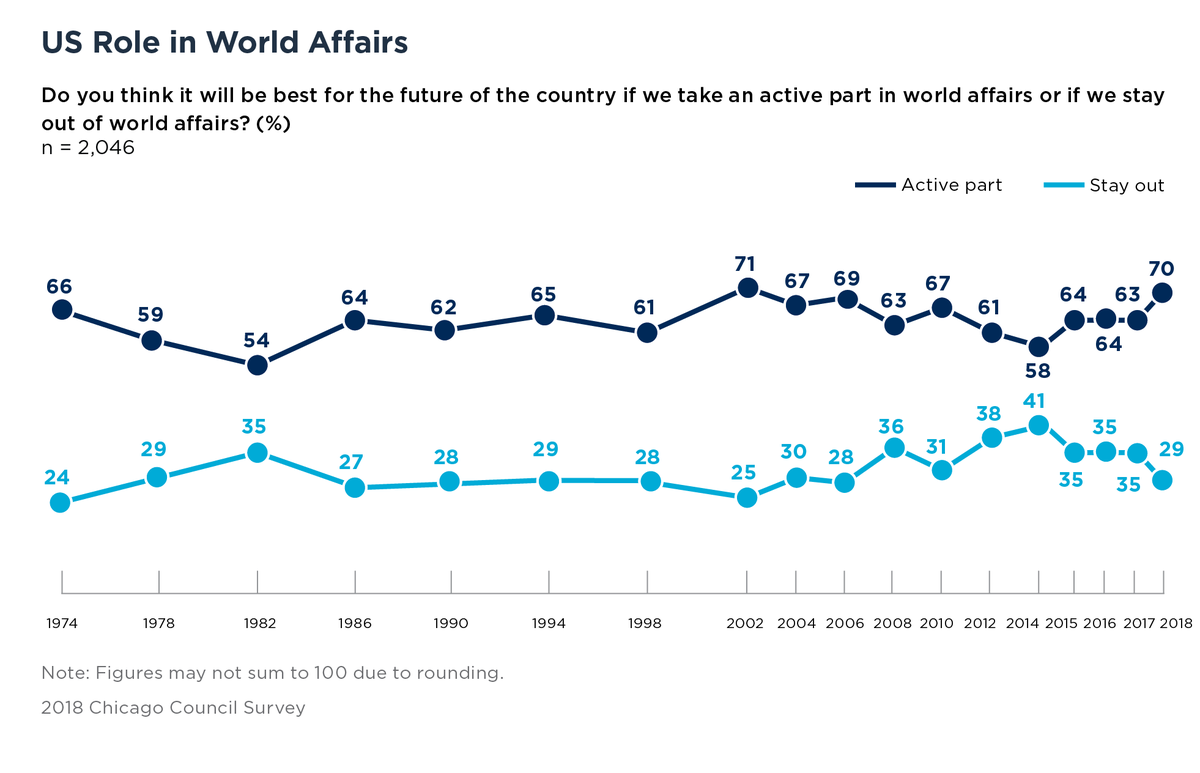 A full 75 percent of Americans say the US commitment to
@NATO
should increase or be kept steady. In fact, a larger share of Americans now favor increasing the US commitment than in any year since 1974! 5/8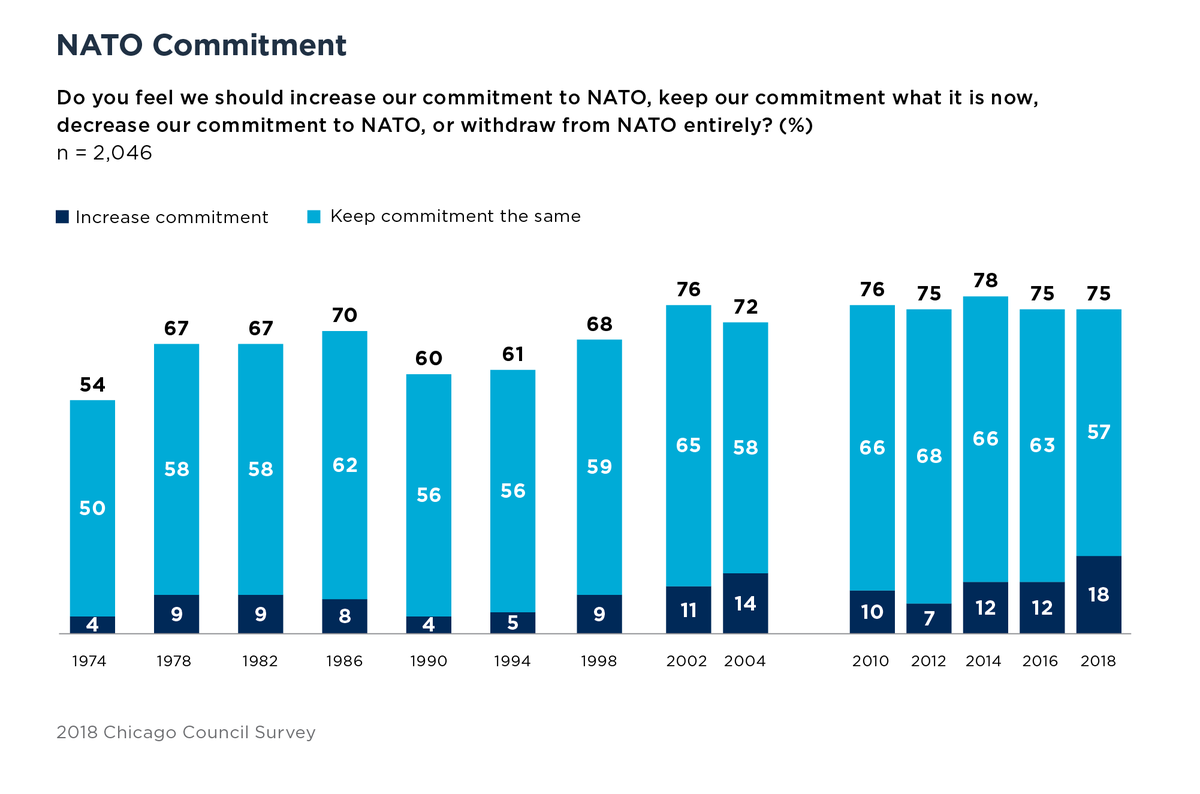 In fact, over a broad range of specific scenarios, majorities or pluralities of Americans, both Democrats and Republicans, say they would favor the use of US troops abroad. Details here:
bit.ly/2wSSsGl
7/8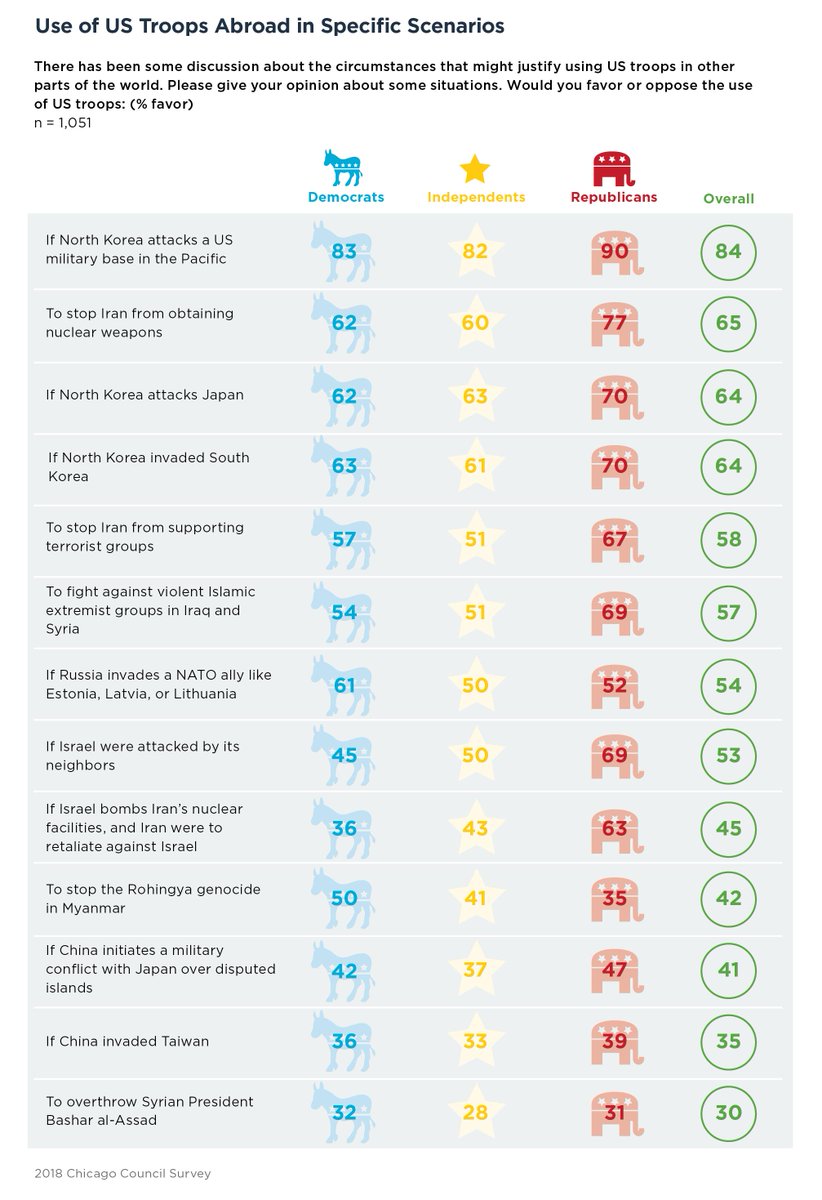 In short, Americans are more internationalist today than they have been in many years. Far from ignoring voters, a sound foreign policy of international engagement can count on strong public support.
8/8