1.
THREAD about the
@DNC
@NBCNews
primary debate selection from last week.
The candidates were "randomly selected" in a closed meeting at 30 Rock. Four of the top five polling candidates ended up in the same group:
@JoeBiden
,
@BernieSanders
,
@PeteButtigieg
, and
@KamalaHarris
.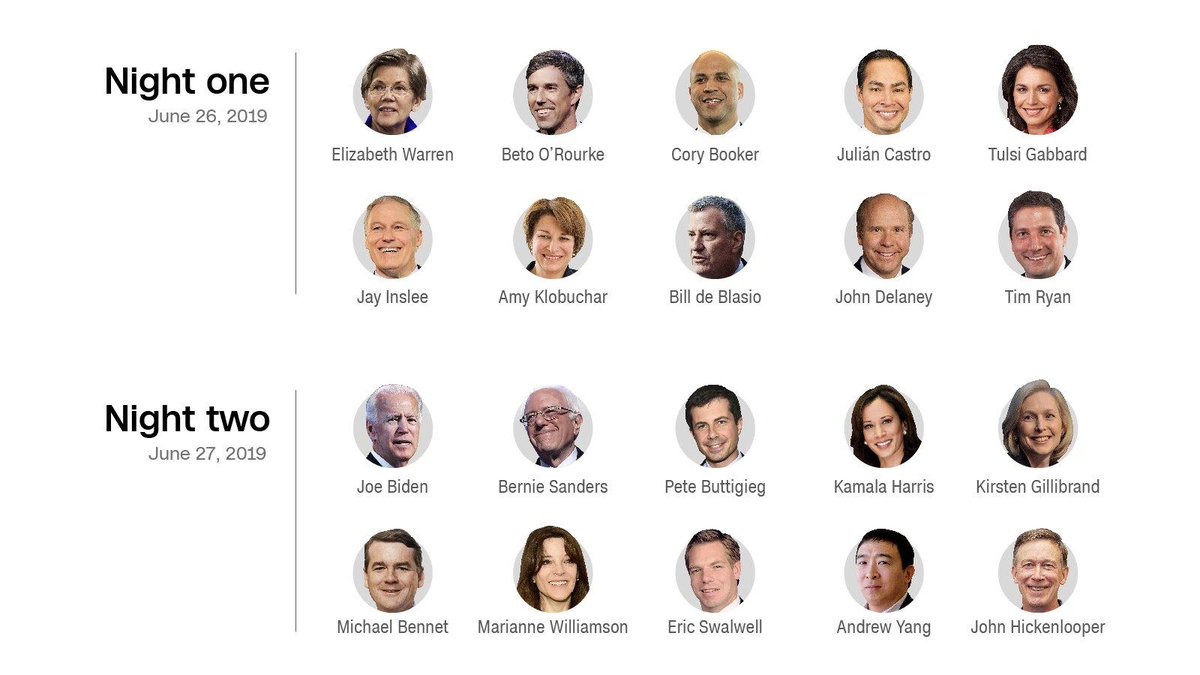 3.
The description of the boxes and the process itself is different in
@BuzzFeed
and the
@nytimes
. The
@washingtonpost
says the names were written out on note cards vs. paper.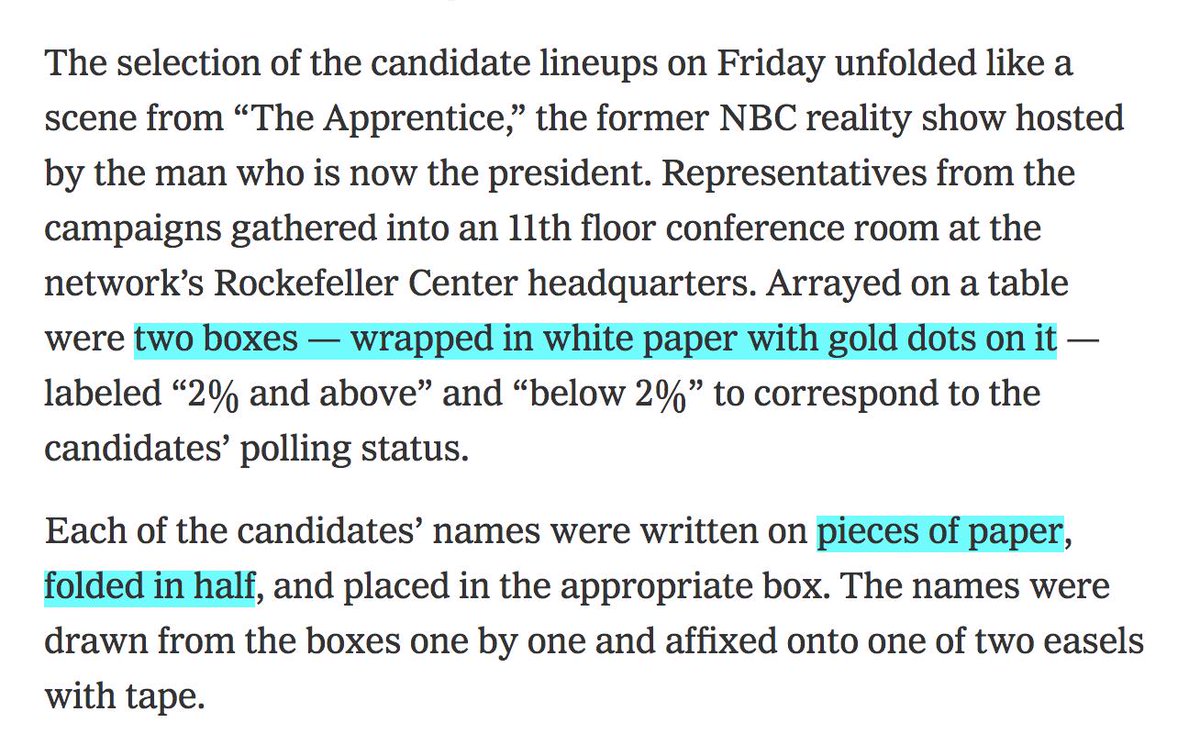 4.
The
@AP
says that representatives for all 20 candidates were present. Other sources say that each campaign was INVITED to send a representative, but make no mention of actual attendees.




5.
Curiously, the
@washingtonpost
,
@nytimes
, and
@CNN
all quoted anonymous sources when describing the drawing. I can't understand why they were not able to get a single on record source if the event was attended by someone from each campaign.






7.
The ones highlighted in green represent all of the possibilities where four of the top five candidates by polling were selected into one group. This puts the odds at 5 in 35 or around 14%.
8.
I should not assume malicious intent, but I do not trust the
@DNC
at all. This seems like the best possible outcome they could have hoped for if their goal is to suppress
@TulsiGabbard
on the national stage. Many people probably will not tune in at all on the first night.
9.
Since Tulsi had a 50/50 chance of being included in either group, that puts the odds of four of the top five candidates being in one group AND Tulsi not being in that group at 7%.
10.
It is entirely possible that everything occurred exactly as they said it did, and they just got lucky, but as we saw in 2016, the
@DNC
does not like to leave anything to chance when it comes to their nomination process.
12.
I know that
@TulsiGabbard
will shine no matter who she is going up against so I only hope that enough people watch the first night that the odds flip in her favor for the next round of debates.