... one thing you learn from mapping is there are no one size fits all methods i.e. each has its context. So use it. Agile here is lightweight XP (see
@KentBeck
) and not whatever horror people have come up with. Lean is more Scrum / MVP etc.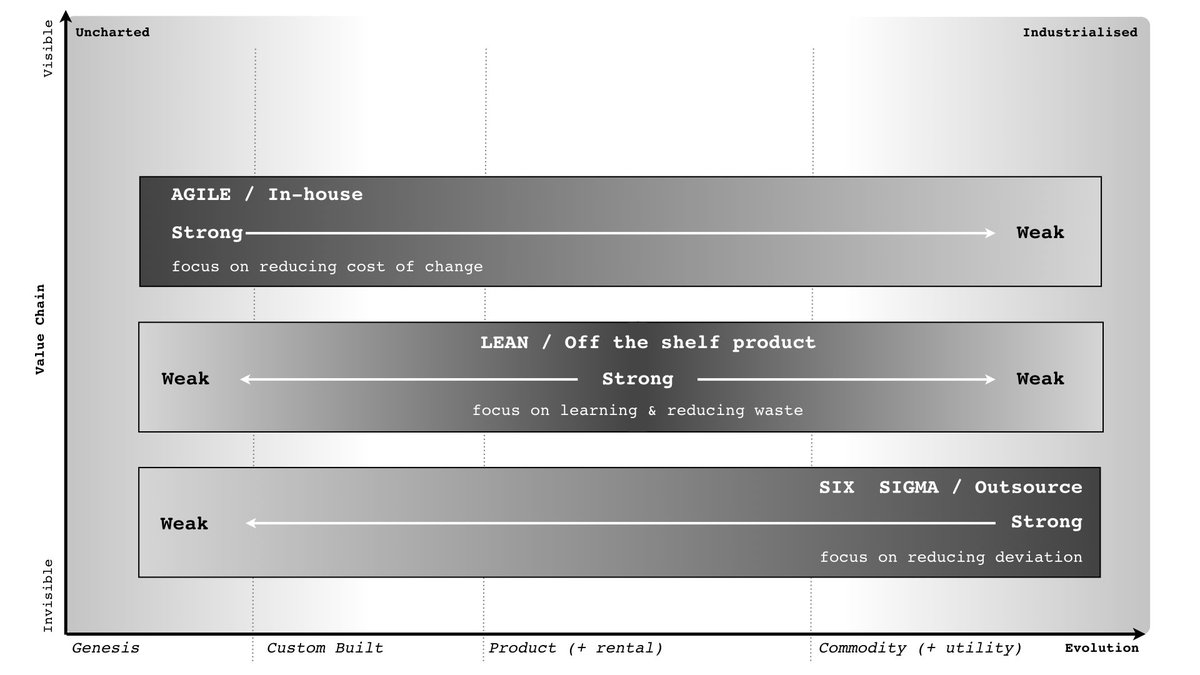 ... now, of course, your map is a living document. Surprise, surprise things evolve. So, expect your methods to change as the thing evolves. Ask
@GoAgileGov
to talk about his work on HS2 circa 2012-2016(?). He is a good speaker btw.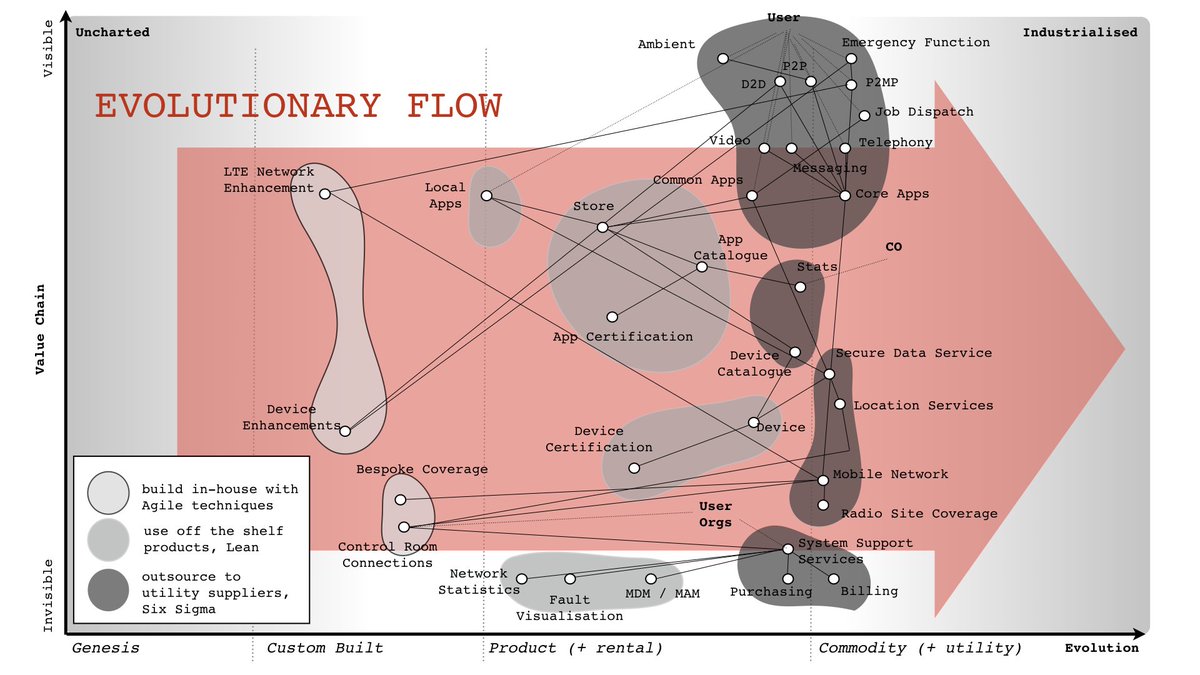 ... anyway, here endeth the lesson circa 2007. I keep telling myself not to repeat this, despite all the blogposts etc since then. Gosh, it's 2019. I am boring myself silly. Time to get back to culture.
If you want to twist anyone's arm over mapping, go follow
@jamesaduncan
... he was not only there but instrumental in its creation back in '05. If anyone on the planet knows mapping as well as me, it's James. PS. He is also a good speaker ... or try
@kda
(aka
@wardleymaps
) or ...