#Ulexite
grows as a bundle of fibers, each of which totally internally reflects light. It's the same basic optics behind why diamond is sparkly.
(This is when I realize I have NO IDEA where I put my lasers when reorganizing my office last summer. Whoops.)
Meanwhile
#magnetite
is magnetic. Like REALLY magnetic. Like "Who needs iron filings when you can go to the beach with a magnet to collect magnetite sand?" magnetic.
Which means you can use it to visualize magnetic field lines. Ooooooh, pretty!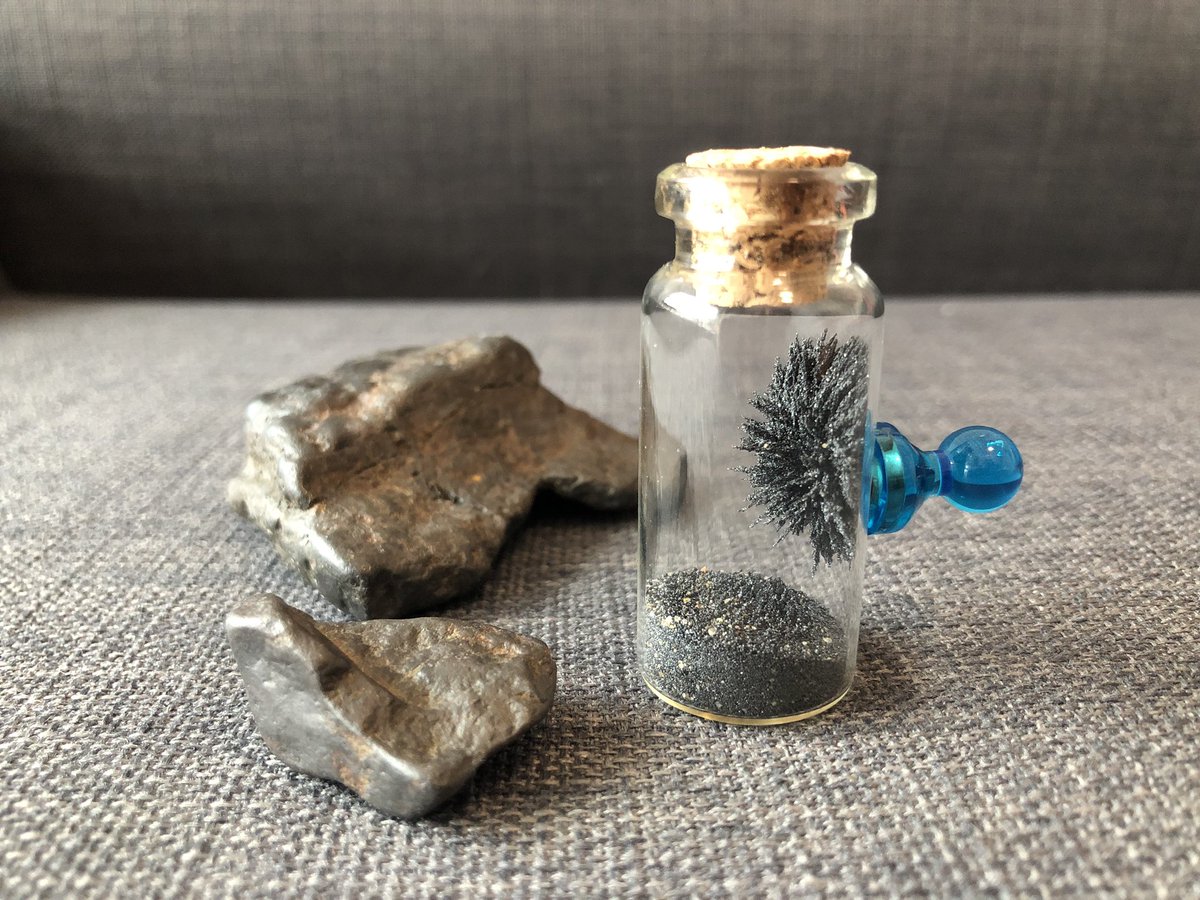 &
#magnetite
helps tell a big, huge paleoclimate story.
(Yes, any time anyone asks about my banded iron formation jewelry, I tell the story of stromatolites.)
Vote either way. Both are Extremely Good Minerals That are super-fun to play with.