The power of a Black woman!
#KamalaHarris
lead with conviction I protest of Trump's award & treatment of students. Thanks to
#Kamala
's principled stand
#BenedictCollege
& its students will be centered at this forum rather than the org that unjustifiably gave Trump an award.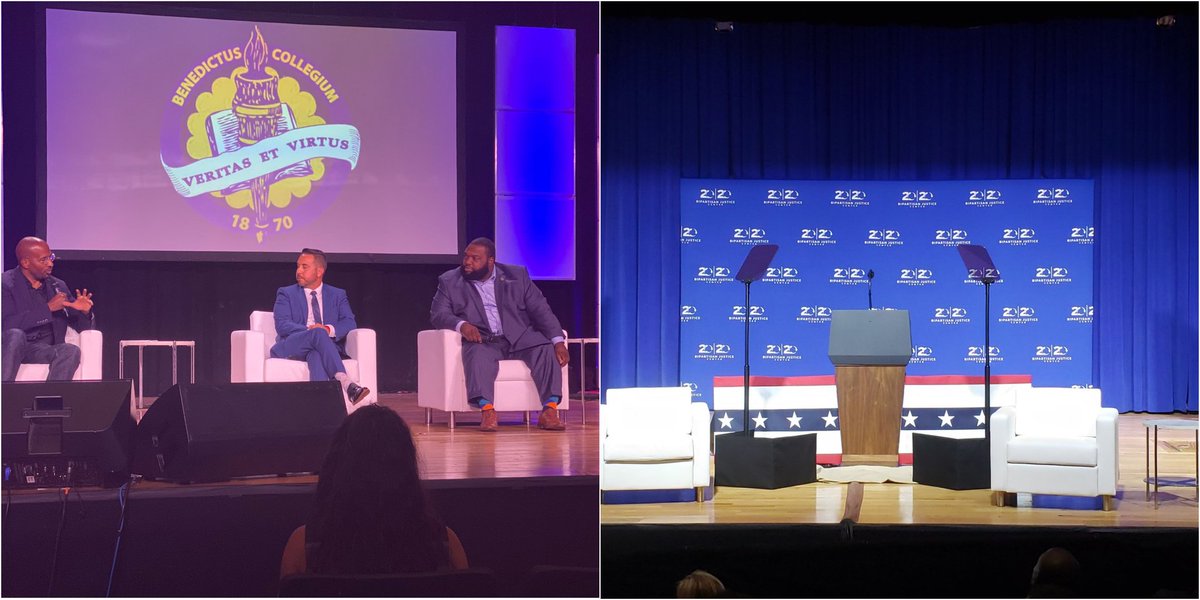 Only ONE candidate in this race stood up for the students of
#BenedictCollege
. Only ONE person stood up against the normalization of Trump's deplorable record which includes calling for the execution of the
#ExoneratedFive
. That person is
#KamalaHarris
and
#JusticeIsOnTheBallot
!