What follows is an exclusive interview with
#Vancouver
businessman Guo Taicheng, a VP of the China Federation of Overseas Chinese Entrepreneurs, an association of the
#UnitedFront
of the Chinese Communist Party, the
#CCP
. Interview jointly conducted by
@inamitchellfilm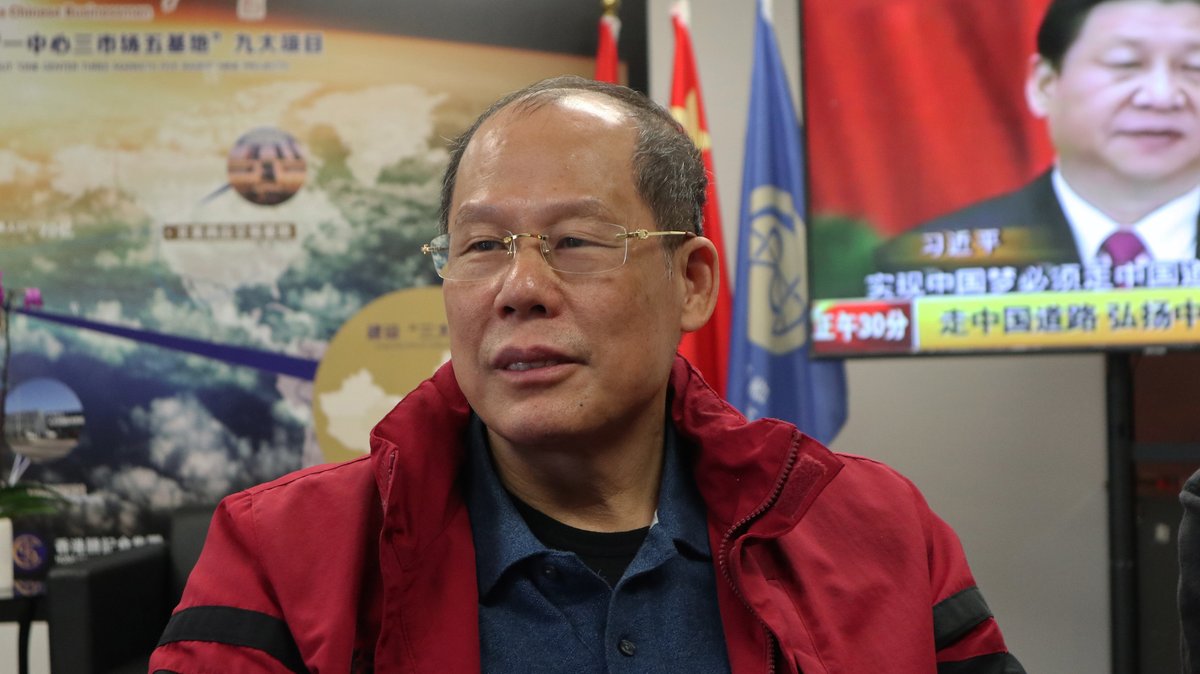 Guo and his Hong Kong based company Shing Kee purport to be building a "mother centre" import-export facility in Yanjiao, on the outskirts of Beijing. His association membership, tied to the CCP (he is not a CCP member), brings opportunity for business, he says.
The BCGovernment is a signatory to an MOU on the Belt and Road Initiative (2016). This is a rare accomplishment in the West; It is North America's only MOU on the BRI China has penned.
@christyclarkbc
and
@Teresa_Wat
fashioned the agreement with senior CCP officials.
BRI has been rebuked by
@SecPompeo
and the
#UnitedStates
. It should now be clear the former BC Government, now with support from the
#BCNDP
, has tied its
#PacificGateway
strategy to China's BRI. Everything from LNG extraction, international students, cultural events etc. ties in
Following the
#COVID19
pandemic, Xi announced intentions of a China-led "health silk road," as part of the increasingly broad BRI mandate. This facility could be part of all that, with the importation of PPE.
Here, Conservative MP
@GarnettGenuis
likens the Asia Infrastructure Investment Bank to Chinese government colonialism (to which Canada is signatory with little to no return). AIIB is a BRI project. BC has an MOU on the BRI.
facebook.com/watch/?v=60545…
All foreign investment should be tracked, even at the local government level, said RWR analyst
@ClaireJChu
"Being aware of the money flowing in and out of their territory — I think that's really important," said Chu.
@cburton001
describes a muzzling effect on Canadian citizens and companies. "The Chinese companies involved cannot be separated from other aspects of the Chinese regime in the sense they need permission from the regime to engage in trade and development projects...
But BC's Belt and Road MOU needn't be worth more than the paper it's signed on says
@guysaintjacque1
, who wants an overhaul and review of the Canada-China trade relationship. Burton is calling for foreign interference laws in Canada.
Local government politicians in
#BCpoli
have been wooed by Chinese Communist Party events, but have LONG refused to rebuke China's human rights record - deferring to federal officials in teh Liberal government, who haven't said much either. Circa 2018:
richmond-news.com/news/richmond-…
Here's Conservative MP
@AliceWongCanada
welcoming "the first" Belt and Road trade centre to Canada. October 2018 in
#SurreyBC
.
#China
#Canada