#FBR
Party Tips
#FollowBackResistance
Parties are a fun way to get new followers. Here are a few tips to help you maximize your results.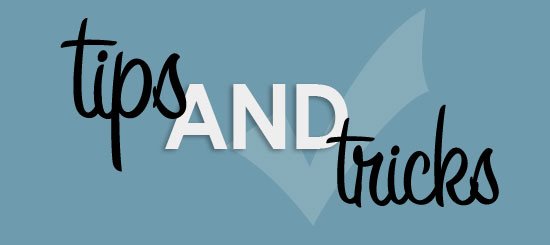 Disclaimer: These tips are my opinions & nothing more. It's not my intention to exclude anyone & I'm not saying this is what you must do. ☮️
1.
Retweet the party tweet. That's the invitation to let folks know there's a party going on. More partiers means we all get more followers.
2a. Click the 'Likes' & 'Retweets' counters to open the lists, then click the 'Follow' btn to the right of each person you're not following.

2b. Check back in as often as possible to follow the people who got to the party after you. Also, checkout the comments. They're a lot fun.
3a. Follow back everyone that follows you. The ppl you don't follow back may unfollow you within 2-3 days so they can follow somebody else.
3b. There's a problem w/ the Twitter app where it doesn't always show everybody waiting for a follow back. See num 11 for a solution.
4a. Open each person's profile b4 following to ensure Following > Followers. This is a good way to spot people who likely won't follow back.
4b. If Following > Followers by only a little, that's not a big deal. I look for a diff of 50-100 based on the num of ppl they're following.
4c. Sometimes I'll follow them anyway just to see what happens, but when it's time to unfollow ppl who didn't FB, they're the first to go.
5a. If a person is at their 5k follow limit, becoming their follower is wasting one of your follows since they can't follow you back.
5b. If you're stuck at the 5k follow limit, it's an easy problem to solve. See num 11 & find out how to unfollow ppl not following you back.
6a. Bots are everywhere. Accts ending w/8 numbers are usually bots. Checkout this guide for other ways to spot them:

6b. TruTwit is a service many people use to combat bots. Check your DM's after following people & take care of those validation requests.
7a. Use Lists. Many people we want to follow, like celebrities, don't follow back. Create a list, add them to it & then unfollow them.
7b. I had >400 who didn't follow back. Now I see all their tweets in my 'News & Politics' list -&- I have all those wasted follows back.
7c. Important: If you have Tweet or Live Video notifications turned on for one of these people, unfollowing them will disable that alert.
8.
Adding at least 1 resistance hashtag to ur description helps others to quickly identify you & find you using the search tool. Examples:

9a. Getting followers is a marathon, not a sprint. In some ways this is a numbers game & it's important to have the right psychology.
9b. Have patience. At first it may seem like it's taking forever to reach your follower goals, but w/ diligence you'll get there in no time.
9c. Unfollowers happen. People have their reasons & most of the time you won't know why. Don't stress it & simply unfollow them back.
9d. A lot of people at
#FBR
parties don't follow back. Your lucky if 50% of the ppl you follow at a party actually follow back. Keep trying!
10.
It's a party, so have fun! Mingle, bring drinks or snacks. Maybe dance a little. Unwind, relax & have a good time.
11a. Follower Mgmt Tools make many of these tips fast & easy. Unfollow people who don't follow back, see ALL your new followers & much more.
11b. 'Unfollow Today' is a free Android app that I highly recommend. It's extremely fast & has many useful tools.
unfollow.today
11c. 'UnfollowSpy' is a free'ish online tool. It's popular but really slow. You're limited w/o a paid subscription.
unfollowspy.com