1/
Here the steps we took and tools we used for our investigation mapping how the Las Vegas shooting unfolded
nytimes.com/2017/10/23/ins…
2/
First, search across social platforms for eyewitness videos of that night. Also use newswires
@Storyful
and
@APVideoHub
. We gathered 40.
3/
Include police bodycam video provided by
@LVMPD
and police and fire scanner audio provided by
@Broadcastify
4/
Organize and annotate the footage by location: front, rear and wings of the festival venue, on the streets outside, at the Mandalay Hotel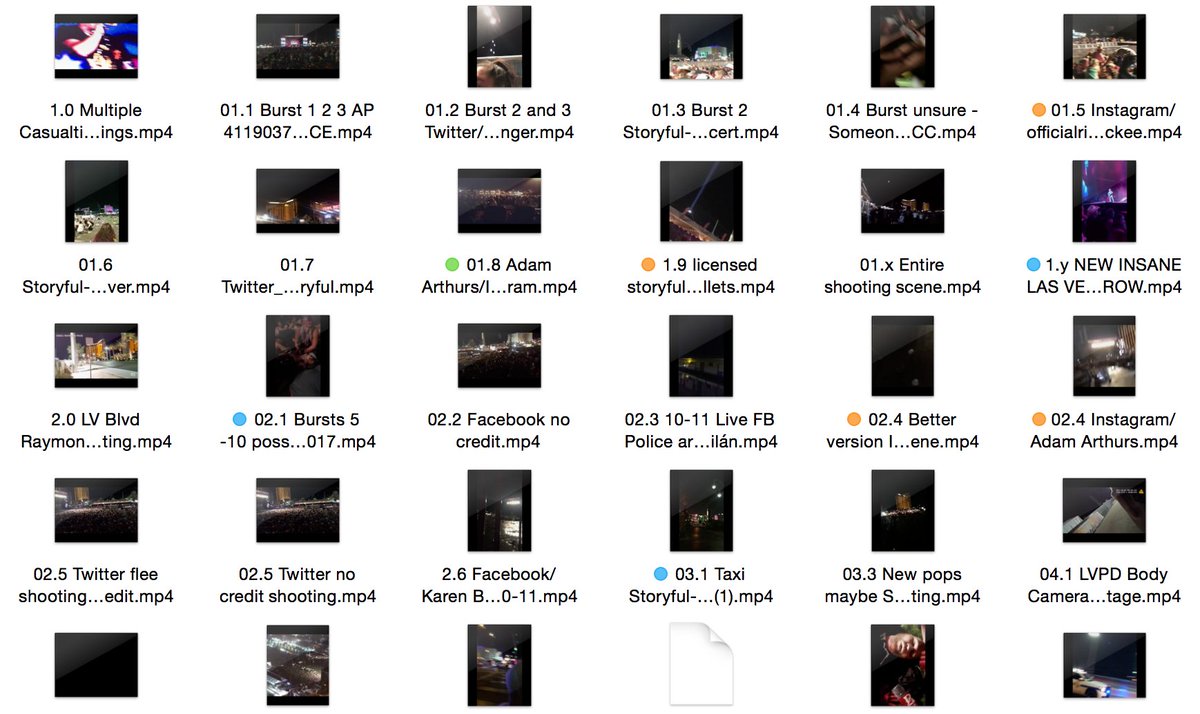 5/
Together, the footage conveyed the horror and brutality of the assault from multiple locations. But the chaos it showed needed structure.
6/
Annotated the bursts as I watched. The length, interval, pattern. Awful as they were, they became a scaffolding to build a timeline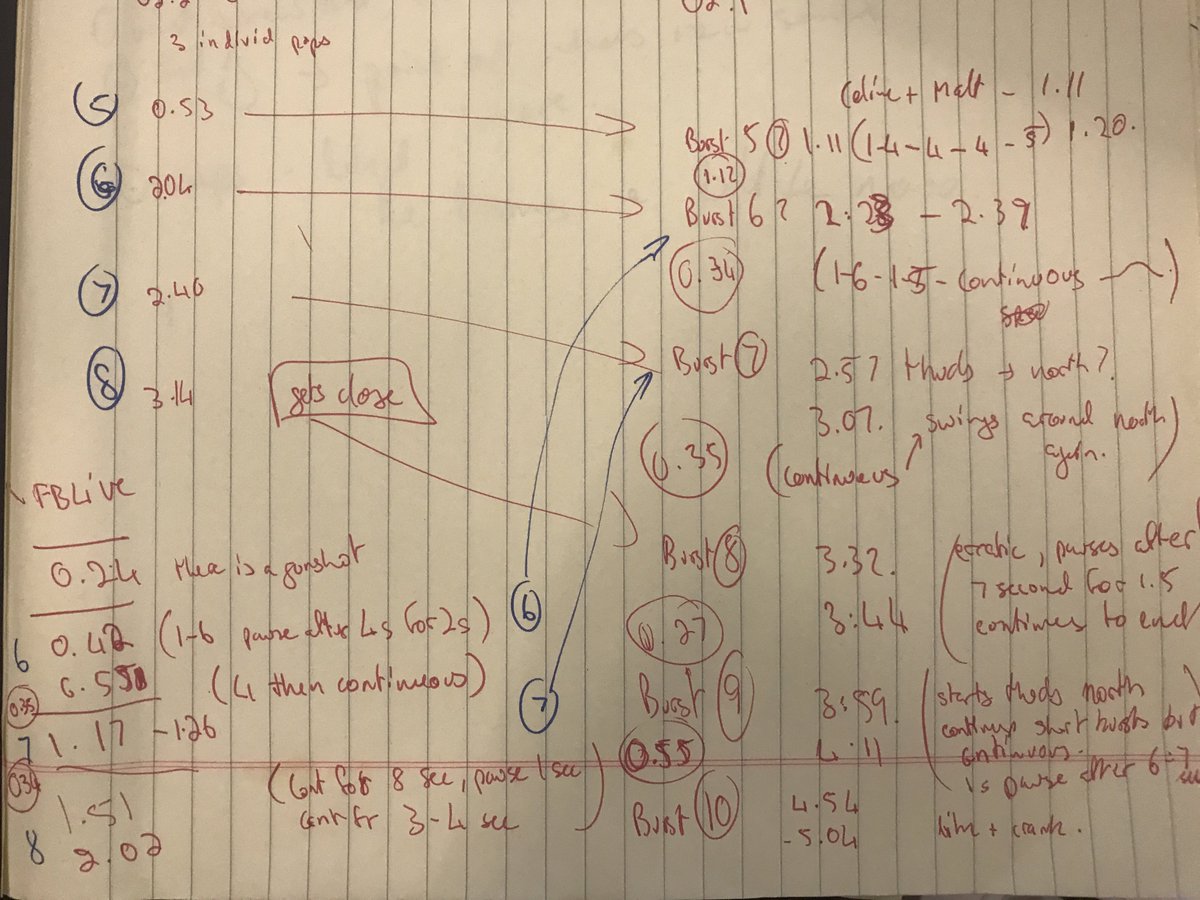 7/
Verify burst patterns by lining up the burst audio waveforms. Note the bullet spikes, patterns and pauses in these different videos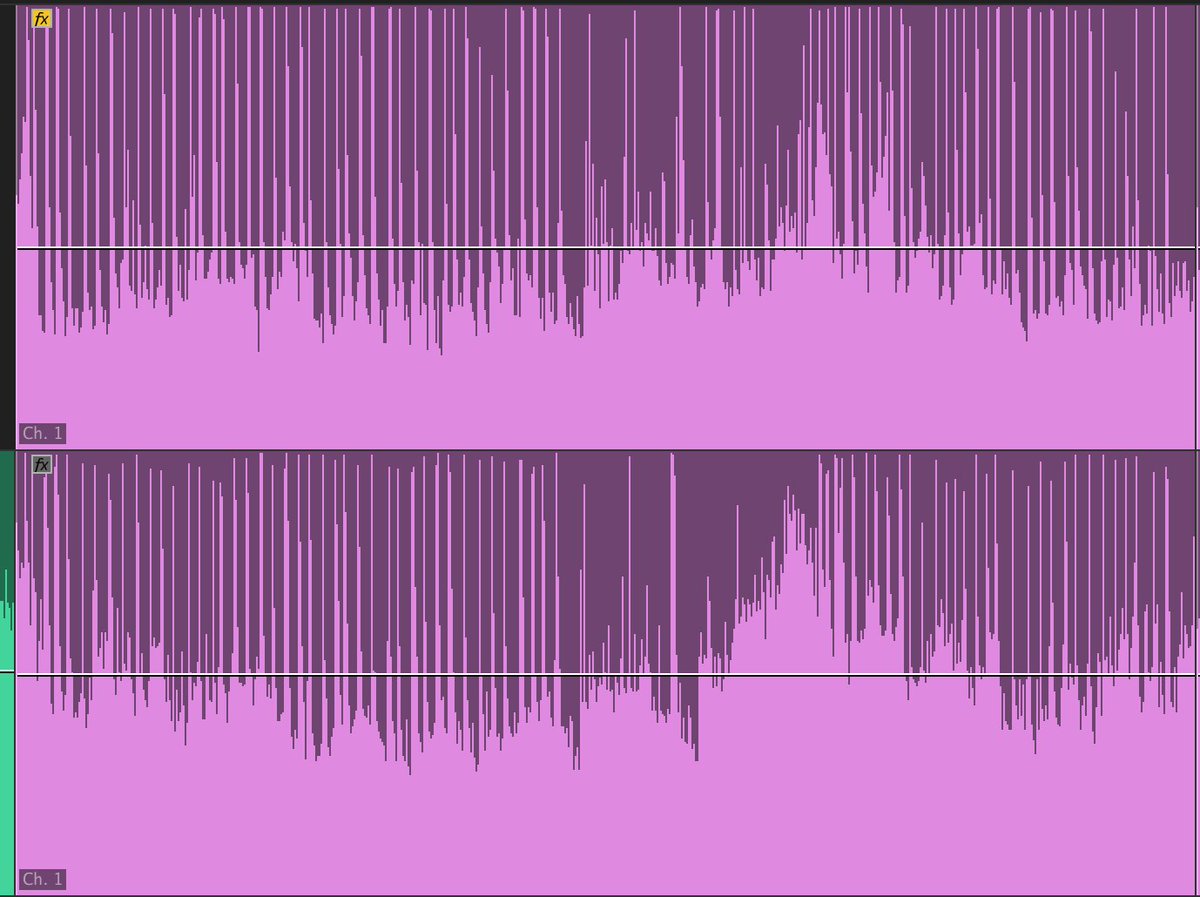 8/
Repeat this process and create a complete timeline of the assault using 30+ videos from first bullet to final volley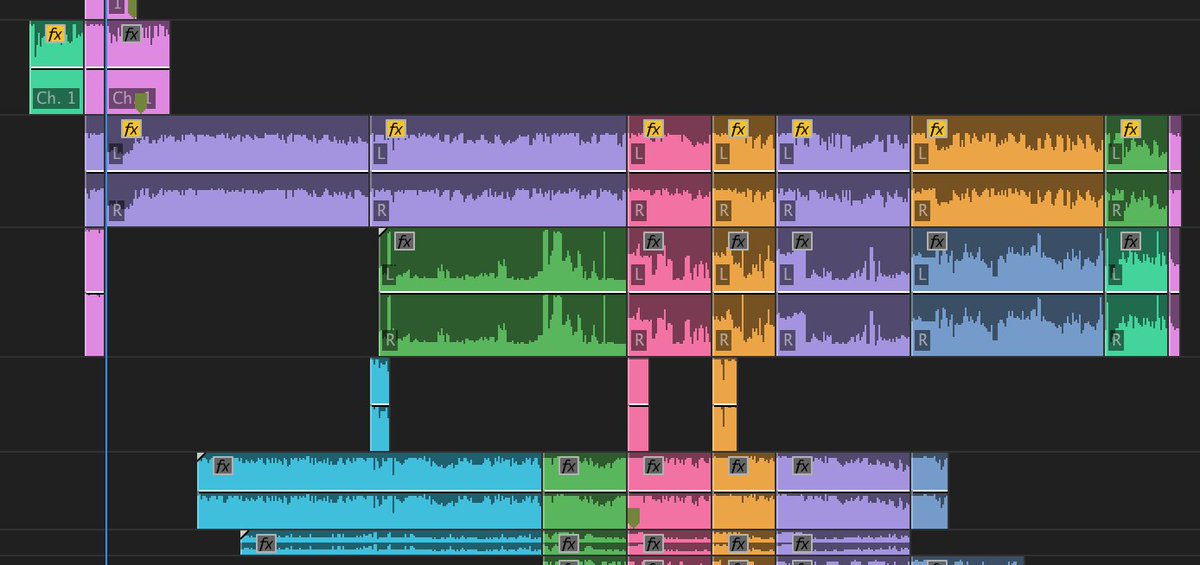 9/
This proved there were 12 main bursts of fire outward from the hotel, some relentless in frequency, and three intervals of over 1 minute
10/
Verify video locations, e.g. this filmed in taxi at Mandalay Hotel. Clues are street lights by street entrance and distant Luxor Obelisk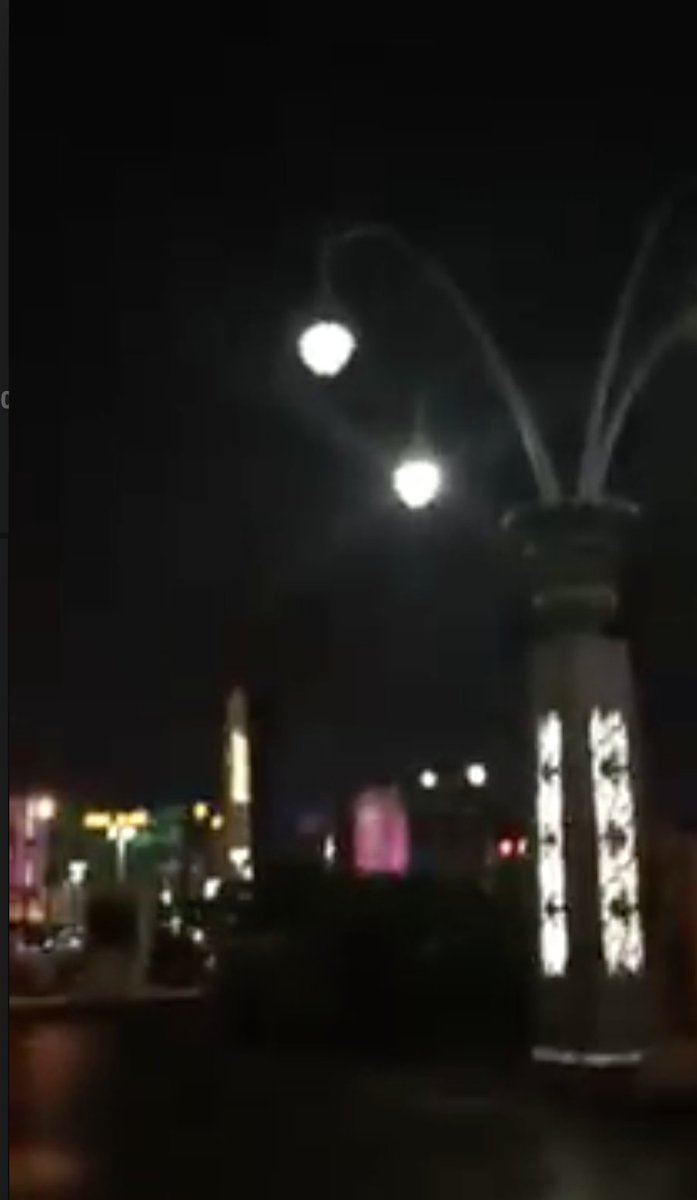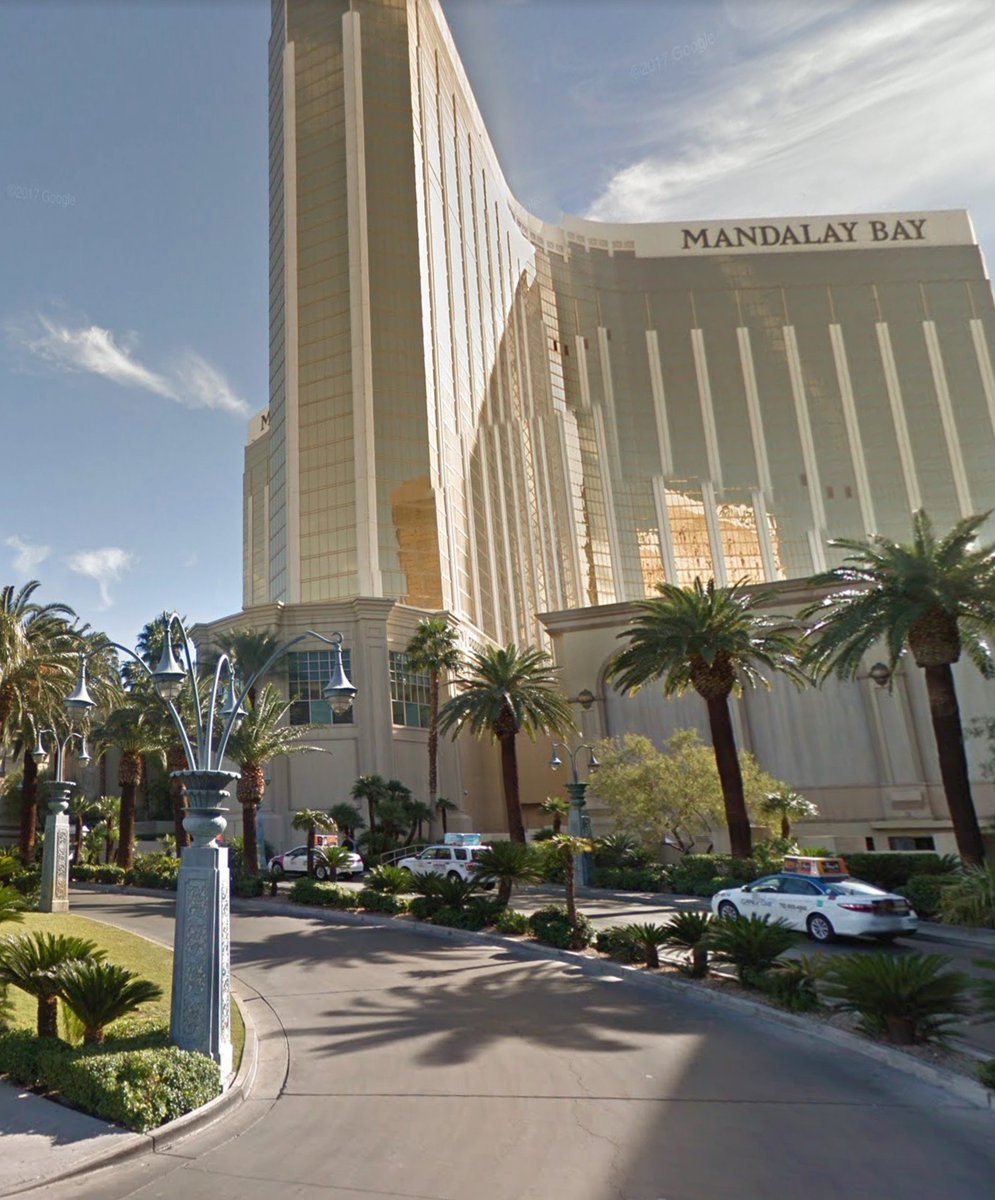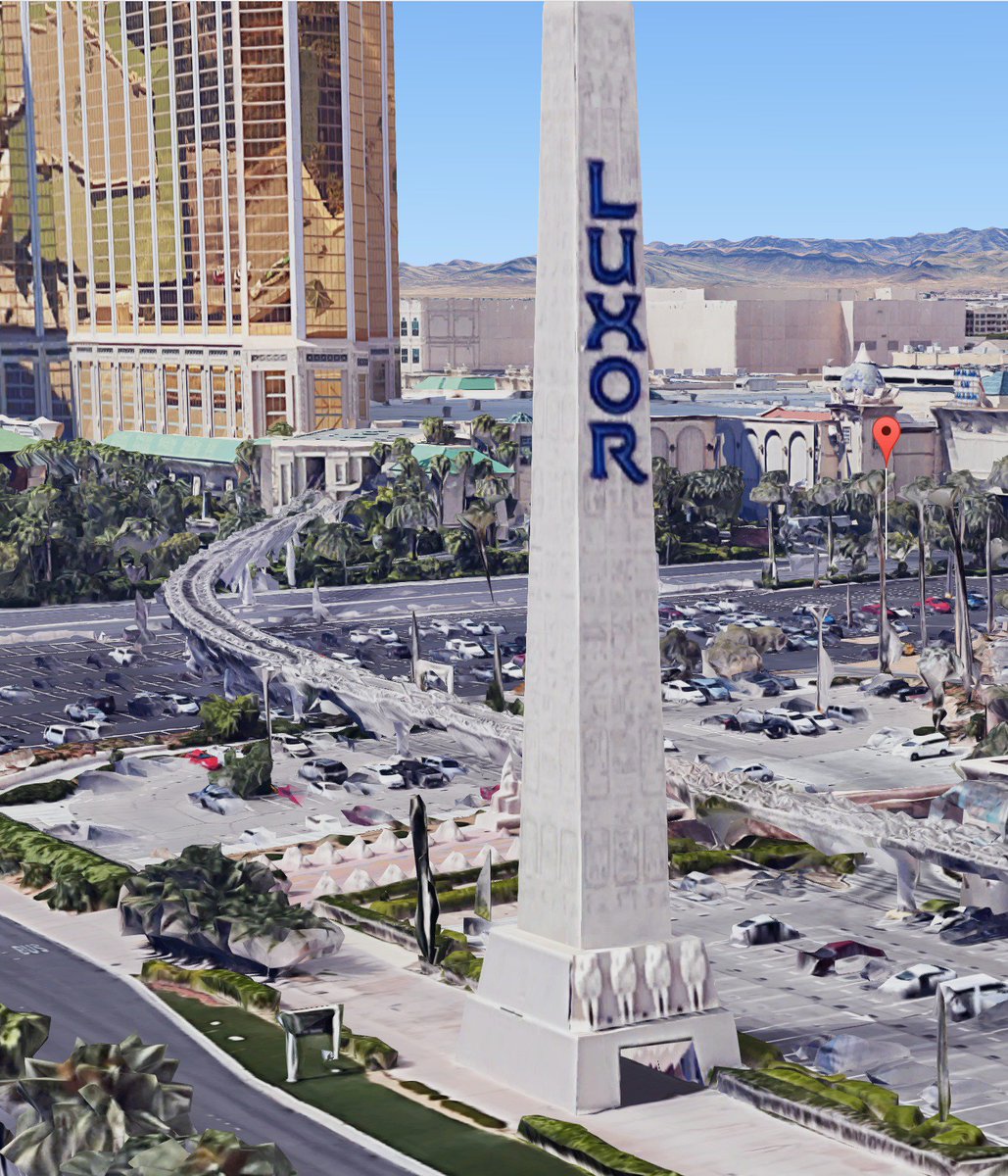 11/
This particular video, taken right below the gunman, filmed loud bursts of fire and a dull burst (40 secs in)
facebook.com/cori.langdon/v…
12/
Because we had a full timeline, we noticed this as an outlier. No camera filming at the festival during this time picked it up.
13/
This & analysis by
@cjchivers
@tgneff
indicated shots fired inside. Possibly at sec. officer & hotel engineer taking cover in hallway
14/
That scaffolding of a multi-location video timeline gave us a detailed picture of what was happening around the venue between bursts
15/
Moving on: By marking the time displayed in clocks at several points through the footage, we could approximate WHEN the firing began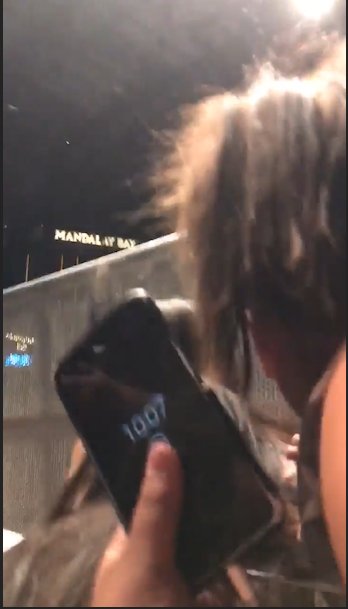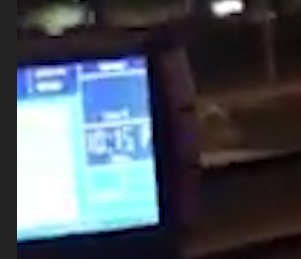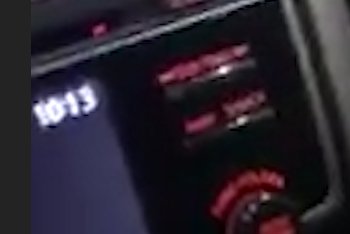 17/
Back to the start time. Eyewitnesses sent me original videos. Installed phone app to extract EXIF data for video start time: HH:MM:SS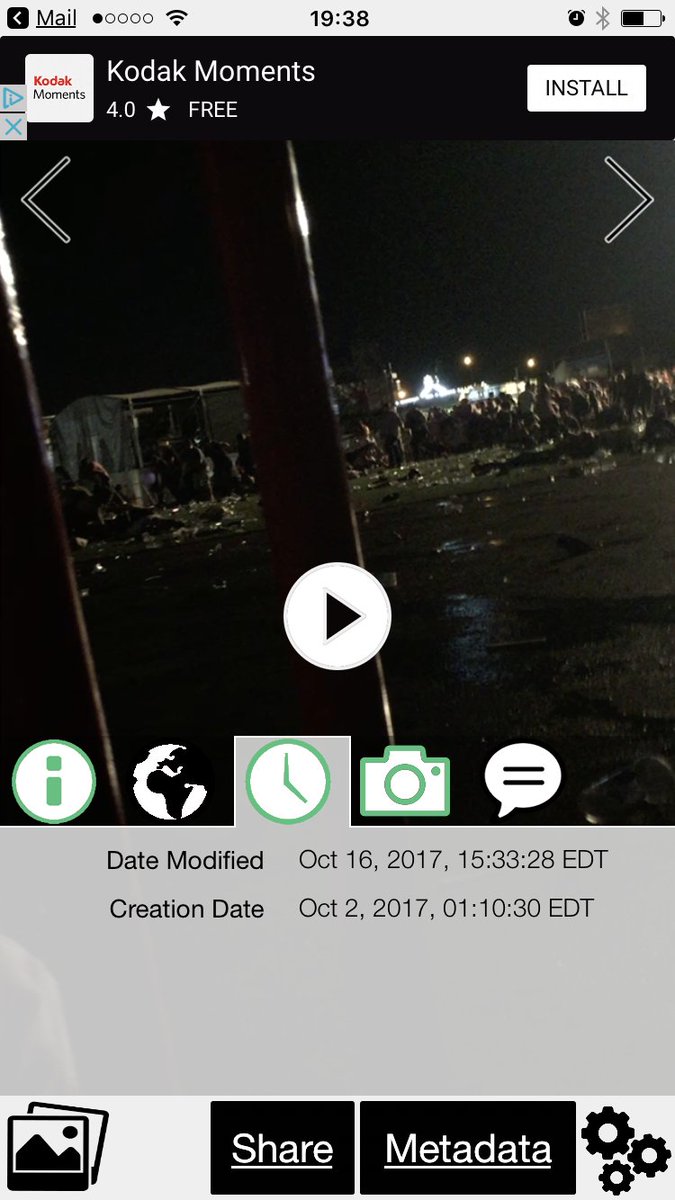 18/
Mark the video times, including
@LVMPD
vid, on the timeline. Sure, clocks can be off, but 6 of them point to a 3-second starting window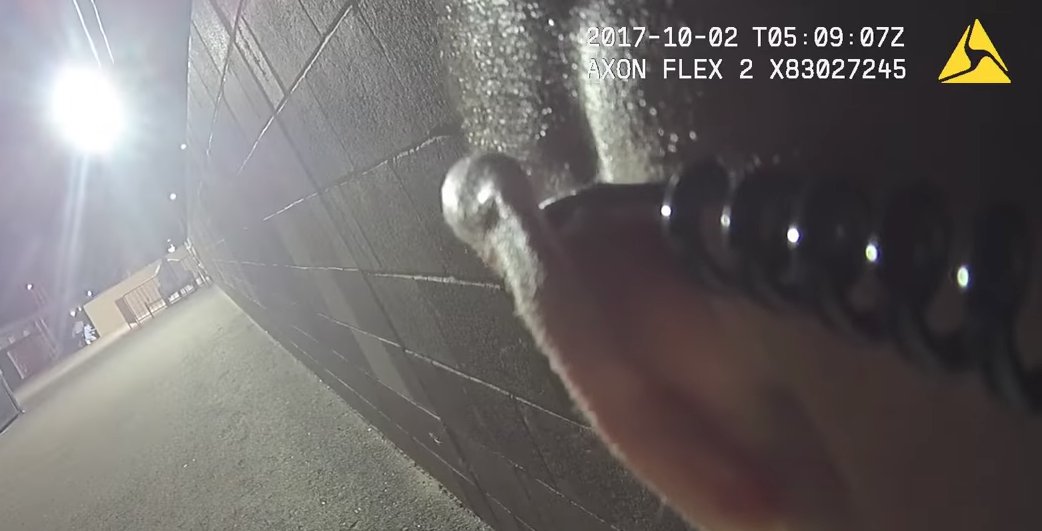 20/
I additionally slowed audio to isolate supersonic cracks of bullets from retort of gun chamber (thud) or bullets striking. Example:
21/
Counted & marked rounds using these multiple audio angles of same bursts.
@bottidavid
, a former Marine working w/
@nytvideo
, listened 2
23/
Video expertly edited by
@chriscirillo_
, motion graphics and editing by Drew Jordan, 3D tour using Google Earth Studio by Nicole Fineman
24/
My sympathies to families, friends who lost loved ones. My respect to officials, bystanders who tried to help.
#ends