#LV
IMO SP & the gun running/sales scenario gone bad is a distraction. I doubt much in 135 is true. I doubt anything was really done there. It was for show only. What might really have happened is...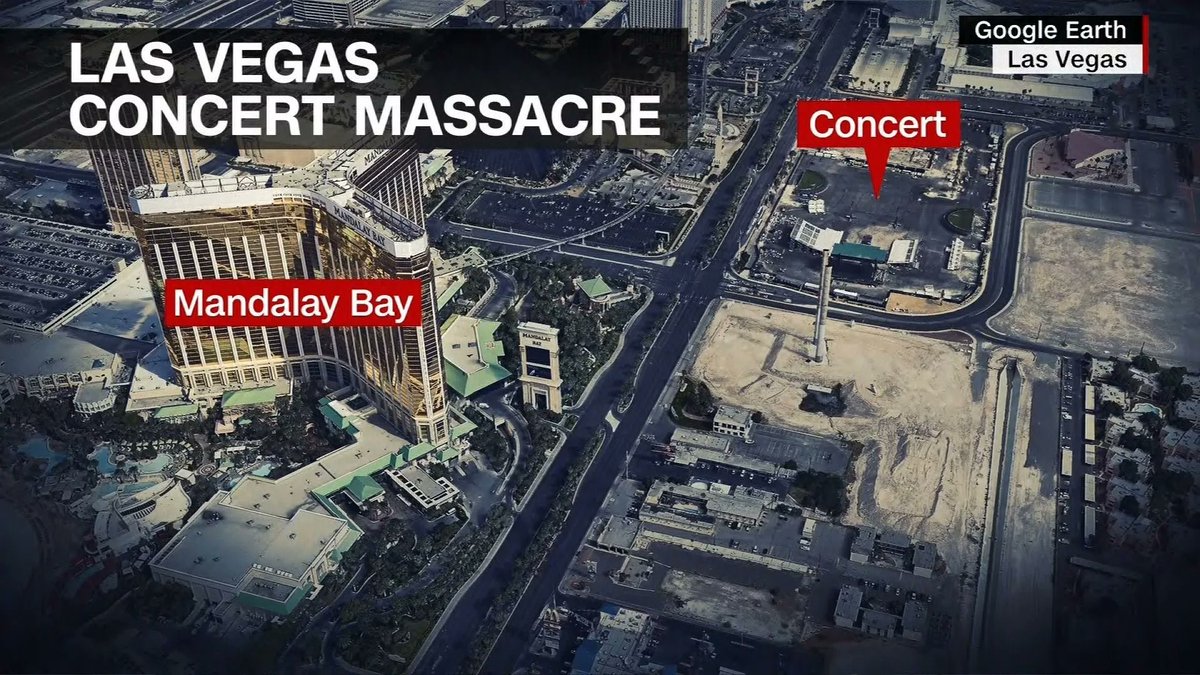 2)
that the venue was built and named several years ago for a ritual blood sacrifice conducted by the Saudi Prince Alwaleed, a suspected Satanist & pedophile. He partnered with Bill Gates in buying the top floors of the MB & called it The Four Seasons.
3)
Some weeks before the massacre on 1 Oct 2017, the Saudi Air Force spent about a week conferencing or training in LV. Alwaleed, this week, has been reported as saying, he arranged for SAAF snipers to do the kills at the 91 venue. He reportedly said Bill Gates knew abt it.
4)
Also, some weeks before the massacre, the CEO of MGM who owns the venue, plus some of the MGM Board sold massive amounts of MGM stock, ptobably in expectation of the plummeting value of it after the murders. Insider traders, they planned to buy back the stocks cheaply....
5)
and make a huge profit. George Soros also tried to make a fortune from the market by betting the stocks would devalue weeks before the killings. Someone could examine the records on this to see if it was true. My words here are mostly speculation based on what we now know.
6)
A gun deal gone bad would not have been preceded by these events. The planners called the annual concert, The Rt 91 Harvest Festival several years ago. The Satanists, like Alwaleed, love numbers and symbols which they flaunt openly. Numbers. 91 on 10/1 = 9/11/01...
7)
SP was, supposedly doing a deal, on the 32nd floor of the MB; SP's bro, Eric, was videoed in front of his FL home, the number of which was 322. Where is Eric now, I wonder? The Satanists regard us as cattle so the venue was arranged like a corral; if they did indeed kill....
8)
Paddock, consider the significance of his name in regard to their views. Remember what Abel Danger has told us abt the high stakes betting that accompanies False Flag events. He said SP ran a betting/junket room for 9/11. Why not for LV too? In fact, all the rooms facing...
9)
the venue could have been rented to selected guests to view the proceedings for a very high fee & wager on death times & crowd movements. As I've said before, there was no auto weapon fire, only recordings of same broadcast from the stage speakers to cover the sniper ....
10)
noise & positions. When finished, the snipers simply stashed their weapons & joined the stampede. In the hours & days after, the FBI took over the battle-scarred venue, cataloging & marking evidence (it appeared), then repairing & painting over any holes or scrapes.
11)
Video showed the FBI doing this; even patching glass. What we didn't see were sprays of evidence of auto gunfire on the stage, outbuildings or tarmac. Also, experts have said, injuries would have been very disfiguring & messy from machine gun fire. Entry & exit wounds seen...
12)
were smaller than expected from the noise. IMO helicopters were used to coordinate &, perhaps, film the massacre; as well as extract snipers. Some thought people had been shot from choppers near the airport. Along toward the end of the barrage, a girl near MB said she ....
13)
heard the sound of breaking glass. Security in various casinos provided distractions by shooting their weapons there after the venue killings, perhaps. Photos of SP & his girlfriend were shown of them gambling in Atlantic City, a few days after 91, casting doubt on the...
14)
ID of the corpse in 135, if it was a corpse. IMO Jesus Campos was never shot bc he was an actor hired to give the lone shooter lie legs; ditto Mr. Schuck. It's been demo'd by
@Morphonios
that 135's door could not have had 200 rounds of auto weapon shot through it. Both door..
15)
and hallway would have been shredded. Also demo'd is what the estimated 2k rounds of shell casings would look like & it's not anywhere near close to the paltry scatterings in the photos. Some casings lay atop blood on the carpet from wounds. How'd it get there if SP .....
16)
suicide? If 135 Windows were broken from within, why did a guest below 135 say he heard them walking around upstairs all night on broken glass? Some of these clues can be checked. Please, let's not let LVMPD & FBI get away with murder bc they are most certainly implicated.
17)
Help
@lauraloomer
,
@morphonios
, @shephardambellas & others solve the mysteries of the 91 Festival killings. Your suggestions, additions & corrections will be appreciated bigly. These tweets R my take on the events drawn from the few facts at hand. I'm a genealogist, not a PI.
Alwaleed probably didn't know when the venue would be used as a killing ground....just sometime in the future.
-Just a few musings abt the 58+ murders.
18)
Patrick's father was on the FBI most wanted list. He was caught but spent little time locked up. Some think he was turned by CIA and his son's were MK Ultra victims. SO and his girlfriend were both FBI/CIA? Possibly involved in US/Phillipine human trafficking.
19)
Other FL Paddock relatives own one of the world's biggest shipping/trucking firms specilizing in hard to ship items ( guns & people?). SP always lived close to an airport where he kept his plane. He was involved, but not a lone shooter. He was a numbers guy.....math.
20)
MB employees were locked away in the MJ Theater for a time. Was that so that people & evidence could be removed after the event? Or evidence brought in? Lack of security camera footage points to collusion between casinos, Saudis & law enforcement. 1 existing MB camera ....
21)
had the footage of the shooting time span erased. There was footage before & footage afterward but none during the chaotic killing spree. In every casino involved, shooters were said to be present & terrified guests were shuttled off to rooms, basements or conference areas.
22)
There is no security camera footage for any of the casinos involved in the massacre. Joe Lombardo acts like royalty in all this as though he's beyond reproach. In an honest community, he'd be jailed by now. But where are the honest citizens of LV & Clark County?
23)
Are the Bundy's the only family with guts & gonads in Nevada? Are we sheeple or citizens with rights under the law? Wake up Clark County! The crooks are having a party while we're covering our heads. There's no easy way out of this but 2 take steps 2 get the Truth.
24)
Petitions, united group pressure, legal advice & demands are needed. How about a public meeting to see what your numbers are? To see who will stand up to lead? Talk to those who've challenged evil power & won. You know who they are. The power of good people will banish evil.
SP and his girlfriend....