1/
#SundayMorning
so the
#FakeNews
and the left is always talking about Trump's tone and how dangerous it is. However, imagine if Trump AG, ordered the destruction of Americans within Trump's first 6 months in office. Happened with Bill Clinton. 4/19/1993 Waco, Tx

2/
In this event, 76 Americans were killed. I am no fan of David Koresh, and don't condone what he did, however AG Janet Reno ordered the invasion and massacre of Americans. Imagine if that had happened during Trump's first 6 months.
3/
Oh and it is laughable how the
#FakeNews
and all of the Sunday shows yammer on and on about Trump firing Comey and wanting to fire Mueller. Guess what Clinton did on 7/19/1993. Fire FBI director William Sessions. Odd little to no outrage. Hypocrites!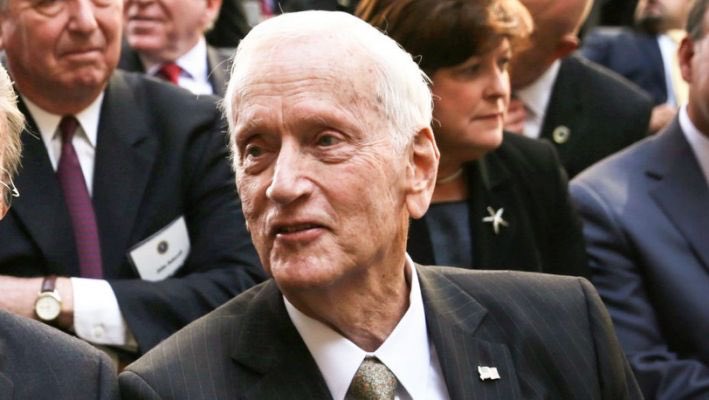 4/
And spare me the outrage of the left of the whole Trump said Pussy on a tape. Multiple women over decades have been saying Bill Clinton raped, touched, and sexually harassed them. Yet, the
#FakeNews
practically cheered these acts on.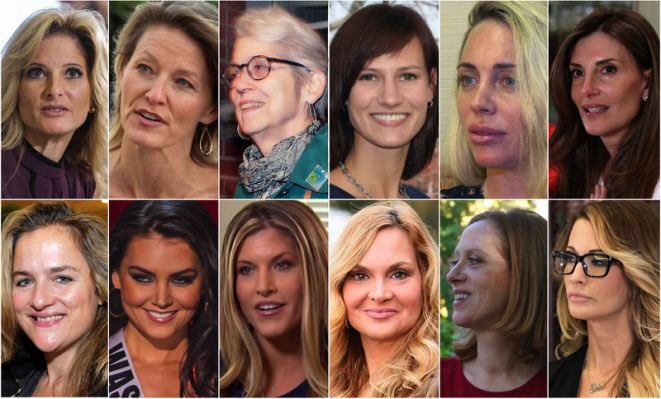 5/
Oh, and in 2 months into Clinton's presidency, what happened? On 2/26/1993, the first attack on the Twin Towers. Was this Clinton's fault? No. But imagine if this happened under Trump. 6 people killed over 1000 injured.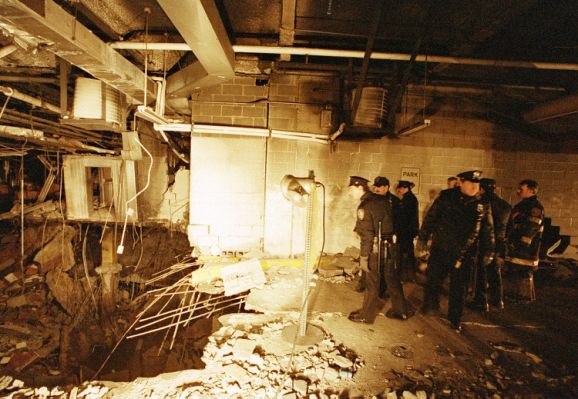 6/
Let's not forget about the BlackHawk Down Military Order That was an utter failure by Bill Clinton. Happened on 10/3/1993. 19 US Troops killed, 73 Wounded in the battle of Mogadishu. Yet media gave Bill a pass. Imagine if this happened under Trump in first year.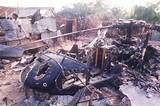 7/
Oh and just for fun, here was from Bill Clinton and Al Gore's 1992 Campaign. And in 1996, Hillary Clinton called Black American Males, Super Predators and they have to be brought to heel. Odd...The CBC and
#FakeNews
gives it a pass.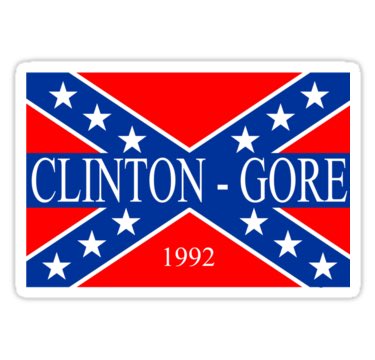 8/
Moving on to 1994, What did Bill Clinton do? Signed the horrific North Korean Deal, which TODAY we are still dealing with. The media blames Trump, while it was Clinton who gave NK a lot of power. Thanks Bill and Madeline Albright.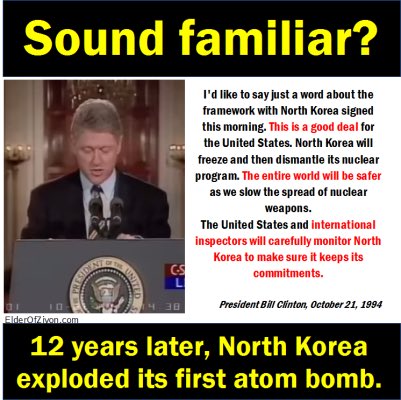 9/
How about 1995. The Oklahoma City Federal Building was attacked. Who did Clinton blame? People like Rush Limbaugh and talk radio. They had ZERO to do with this. In fact the killers blamed what happened in Waco. Not Rush and talk radio.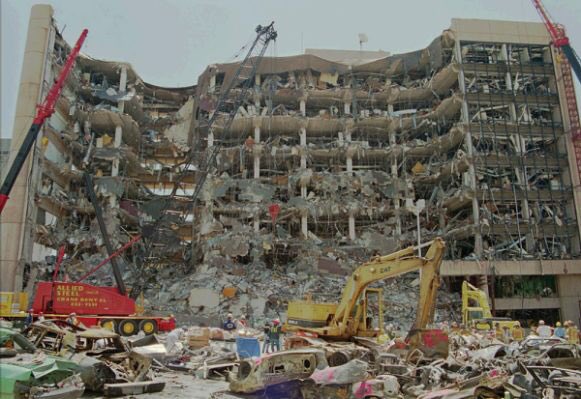 10/
The media basically cheered Bill on with his attacks on Rush and Talk radio. Odd...No mention of the attack on the free press like they do with Trump today. Oh and let's not forget Obama and his war with Fox News.
#Hypocrites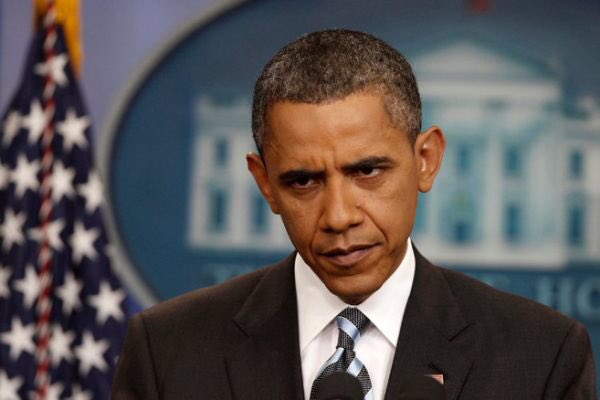 11/
In 1998, Clinton ordered Iraq to be bombed...Many believe this was to take the heat off due to the Monica Lewinsky scandal...
dailymail.co.uk/news/article-3…
12/
And we recently learned, Hillary Clinton doesn't give a damn about sexual assaults against women. This pattern of attacking women who came against Bill or actually happened in her campaign. The hypocrisy is disgusting.
nytimes.com/2016/01/21/us/…
13/
Let's not forget that one of Bill's victims says that Hillary Clinton took her through hell. Yet Trump's words...The media has never been interested in hearing Bill and Hillary's victims.
dailymail.co.uk/news/article-2…
14/
Odd...The only one that was impeached was Bill Clinton. Many people forget about that. Funny how the
#FakeNews
and Public Education has worked hard to try and scrub that from the record. Clinton was impeached on 12/19/1998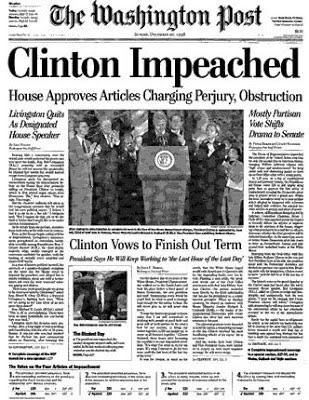 15/
Yet even after Bill's impeachment, Clinton still remains a hero on the left and
#FakeNews
. Do you think this would be the case with Trump? LOL. Not a chance.
16/
Oh and on 10/12/2000, Terrorists attacked the USS Cole. 17 American Soldiers died and 39 injured. The attack was done by Al-Qaeda.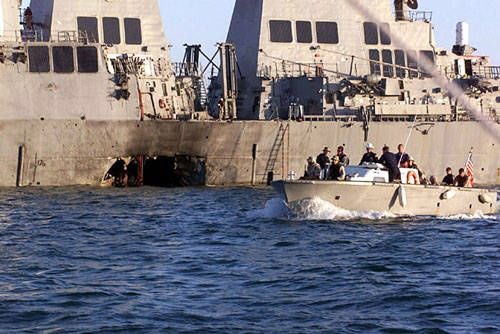 17/
And Just like Clockwork, Bill Clinton admits that he could have killed Osama Bin Laden, but let him go. Yet Trump's tone...Trump's Words. Yawn.
abcnews.go.com/US/bill-clinto…
18/
So Yeah, can Trump's tone be rough sometimes. Bill and Hillary's tone appeared "Presidential", their actions were far from Presidential. How many people have been killed or hurt physically under Bill and Hillary. And no, I am not even talking about Clinton Body count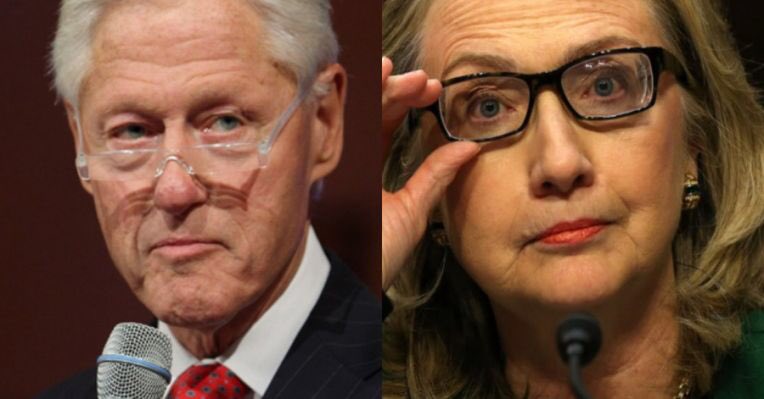 19/
Give me a President That has rough rhetoric and tone and off color language, but their actions and policies put America First. Give me
@realDonaldTrump
any time, any day! Enough of the corruption in DC.
End