Trump: Day 370
-Ordered Firing of Mueller in June
-Sought to Dismiss Rosenstein
-Plans 2 Keep Guantanamo Open
-Blamed 4 Doomsday Clock Advance
-Continues Threat to Exit NAFTA
-Offered Solid Gold Toilet for WH
-Labeled Bad Role Model 4 Children
-Melania Departed to Mar-a-Lago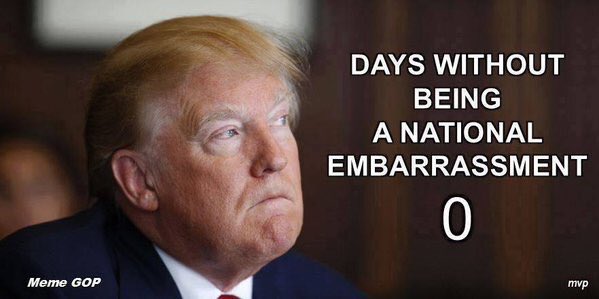 Add...
Day 475 since Donald Trump admitted to sexual assault — yet he's still in the Oval Office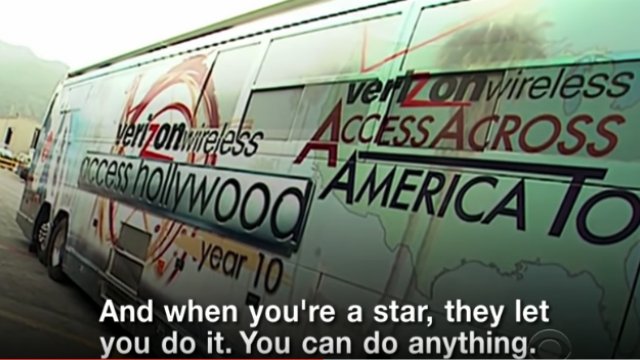 Add...
Day 325 of NO EVIDENCE produced by Trump that his phones were tapped by Obama.
#fakenews
#TrumpLies
Add...
Day 244 since it was reported Jared Kushner sought back-channel communication with Russians yet maintains his security clearance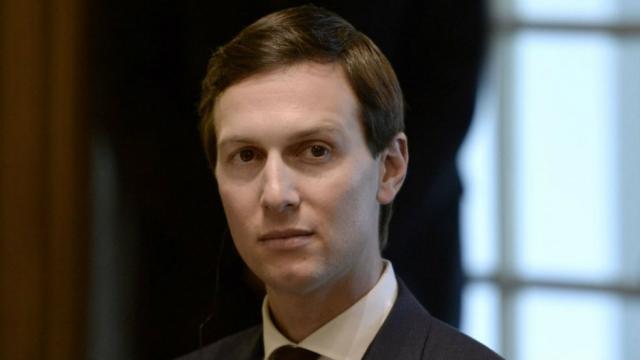 Add...
Day 117 that Trump has NOT implemented the Russian sanctions that Congress passed
#RussianSanctions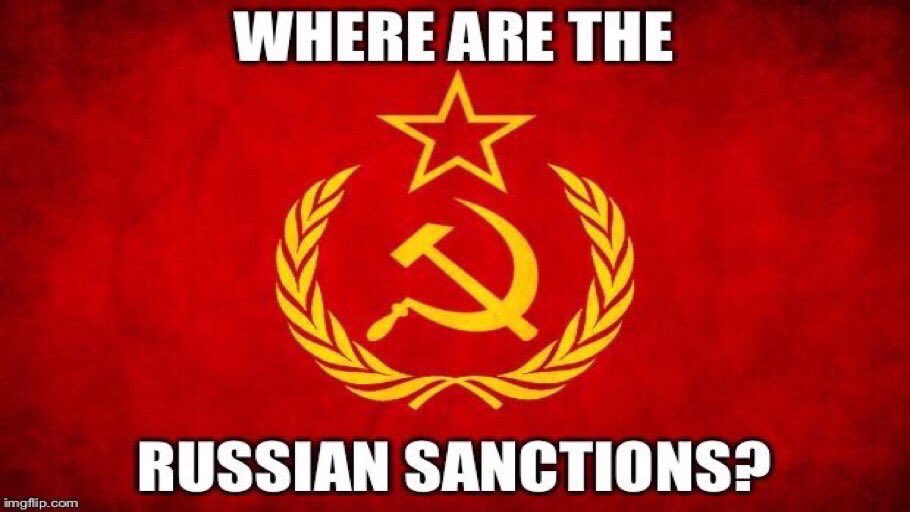 Add...
Day 116 since the deadliest mass shooting on U.S soil in Las Vegas that killed 58, injured 546 and Trump has taken NO action to prevent future mass shootings.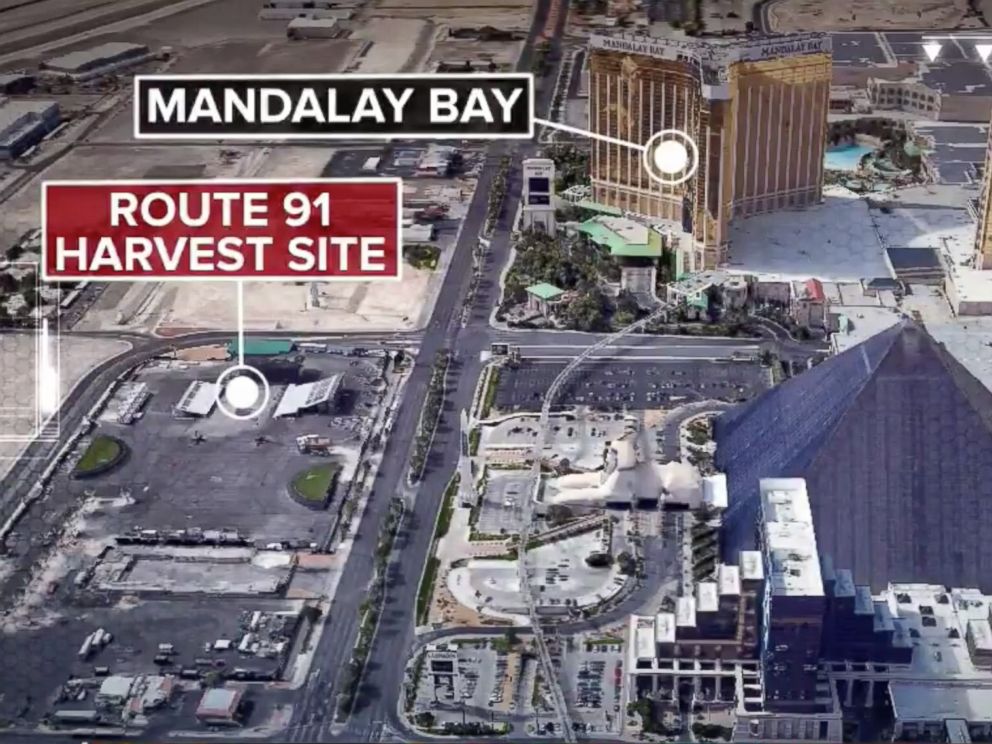 4T: Today's Troubling Trump Tweet
I'm curious to know if he gave her more than than five or 10 seconds to speak before interrupting her.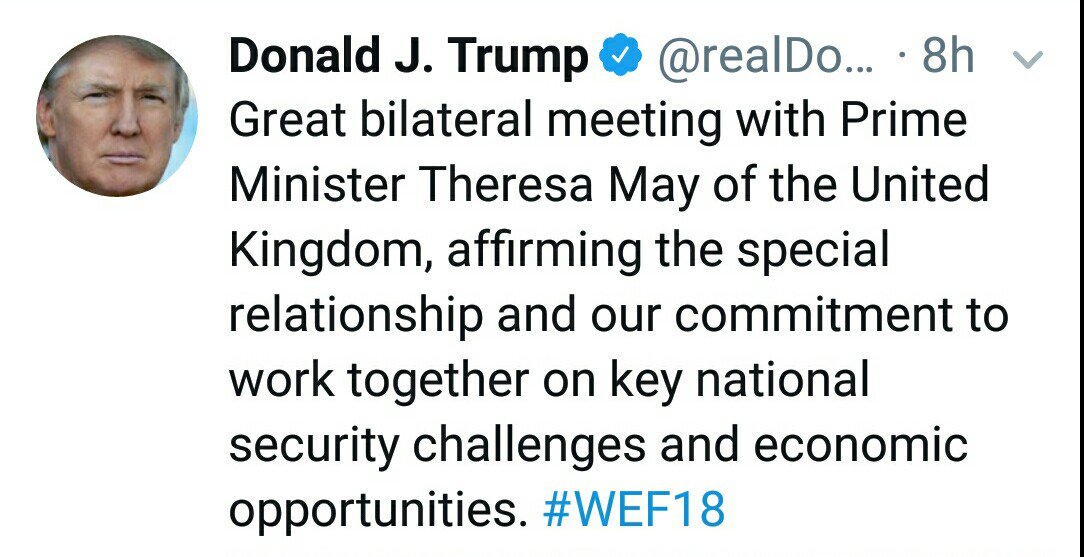 Add...
As Trump arrived in Davos, Switzerland, he was greeted with the following sign that hung on a mountainside.
#TrumpNotWelcome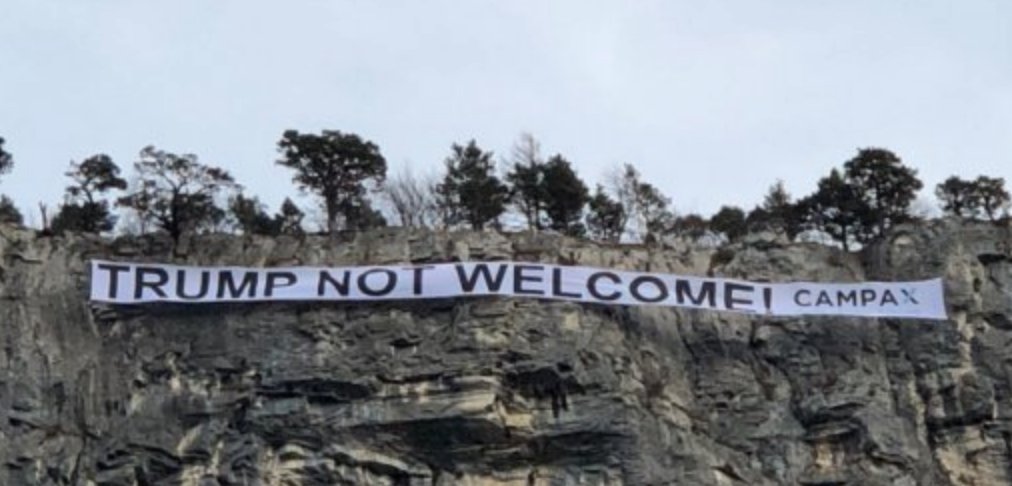 Add...
A growing number of Davos attendees are planning to walk out of Trump's speech at the World Economic Forum this Friday, several conference-goers told Quartz, to protest his remarks about African countries.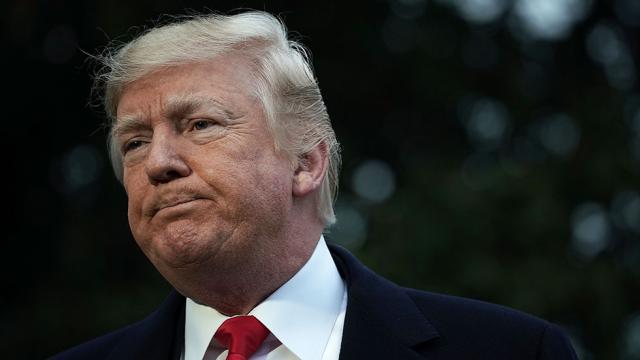 Add...
Transportation Secretary Elaine Chao said that critics who don't want to listen to Trump when he attends the World Economic Forum's annual meeting in Davos this week "can leave."
Oh, they will.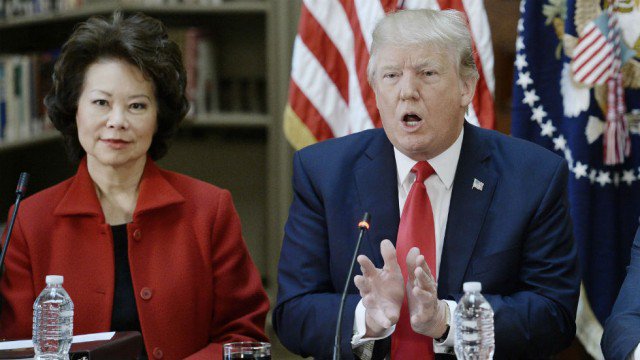 Add...
Melania Trump's plane arrived in West Palm Beach, Florida, Thursday, the same week she cancelled her planned trip with her husband to Davos, Switzerland, at the last minute.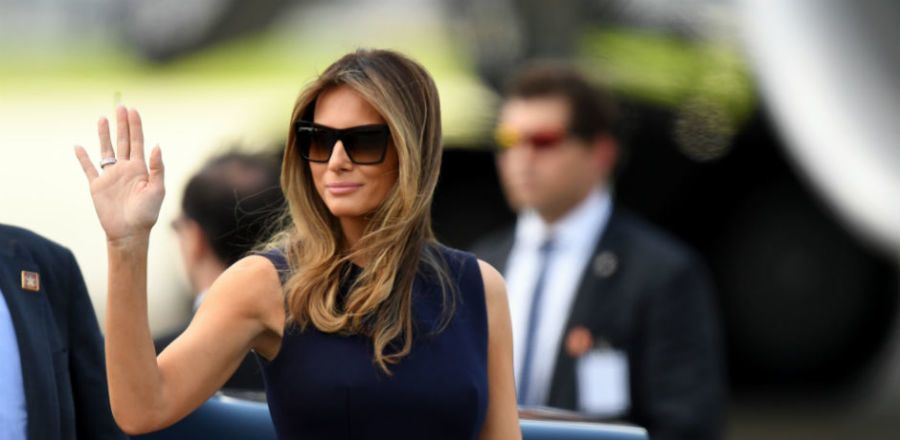 Add...
Doomsday Clock signalling how close Earth is to destruction has been set at two minutes to midnight, the most dire reading since 1953.
Trump's nuclear bravado and inaction on climate change was blamed.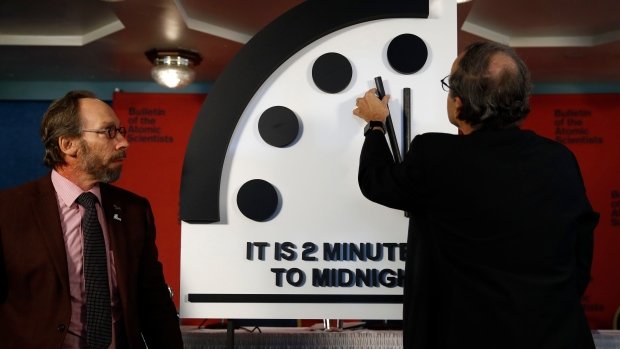 Add...
Patagonia, along with the The Wilderness Society, The Center for American Progress and The Conservation Lands Foundation, projected a countdown clock on the front of a Bureau of Land Management building in Denver.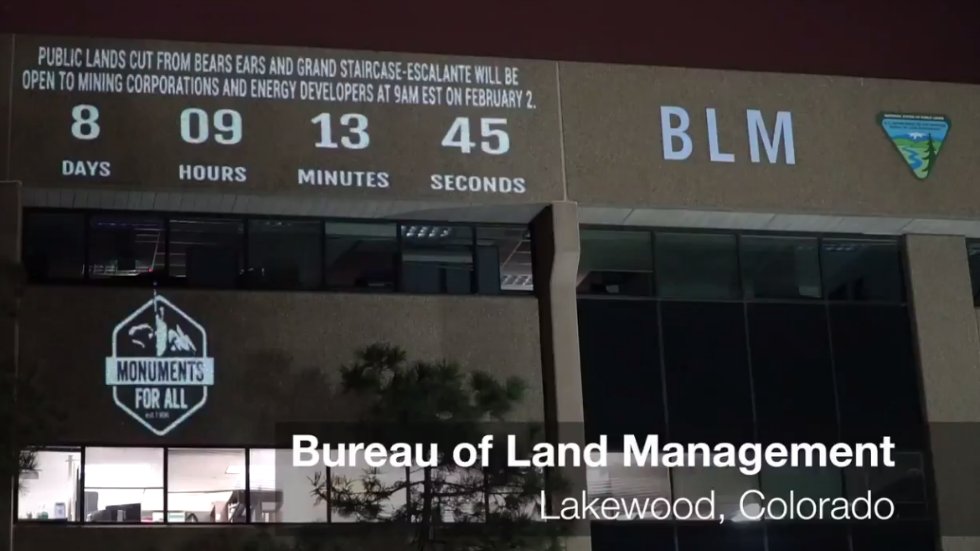 Add...
That 24-year-old former Trump campaign worker who rose to a senior post in the W.H. Office of National Drug Control Policy without any experience will step down by the end of the month because of controversy surrounding his appointment, the W.H. said.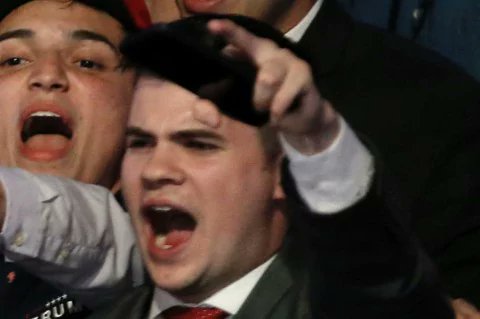 Add...
There's another 20-something with little experience in a top Trump admin position, this time working as deputy chief of staff at the office of the U.S. Trade Rep.
Just 3 years out of college, he included his work as an Eagle Scout on his application.
Add...
The NAACP is suing the Department of Homeland Security over the Trump admin's decision to terminate the temporary protected status of tens of thousands of Haitians living in the U.S. - NPR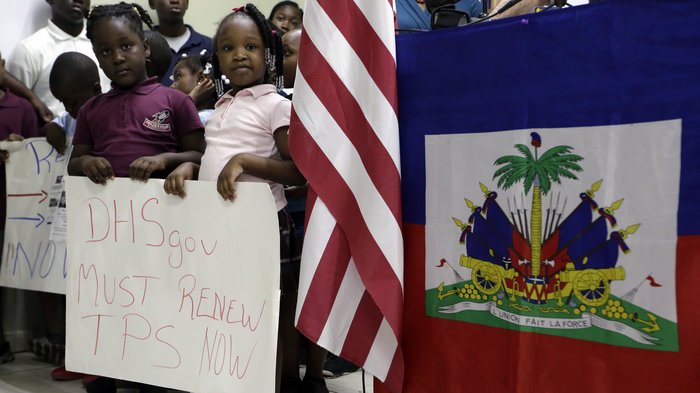 Add...
Moussa Faki Mahmat, the chairman of the African Union Commission, says the continent's leaders cannot stay silent after Trump's alleged "shithole" remarks.
"The continent is deeply shocked by the message of hatred and the desire to marginalize Africa."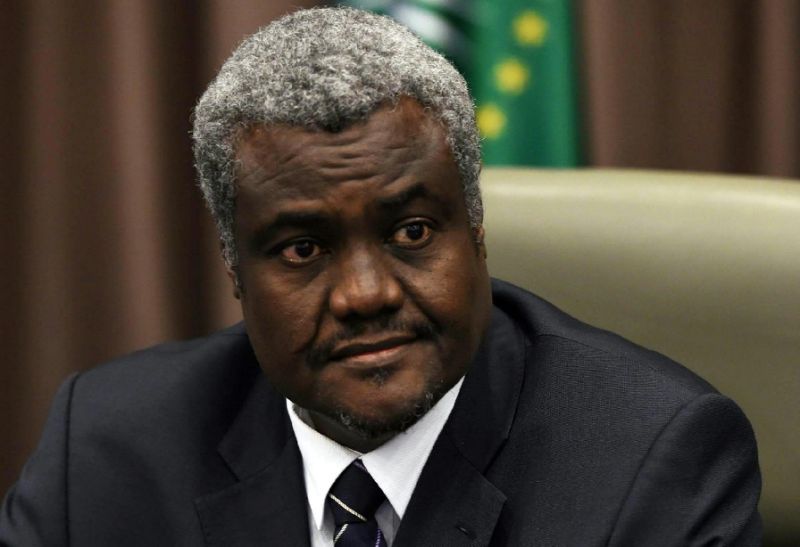 Add...
San Jose Mayor Sam Liccardo resigned today from a panel that advises Ajit Pai's FCC on broadband deployment, alleging that the committee is dealing internet service providers "a very favorable hand" of policy recommendations, Axios reports.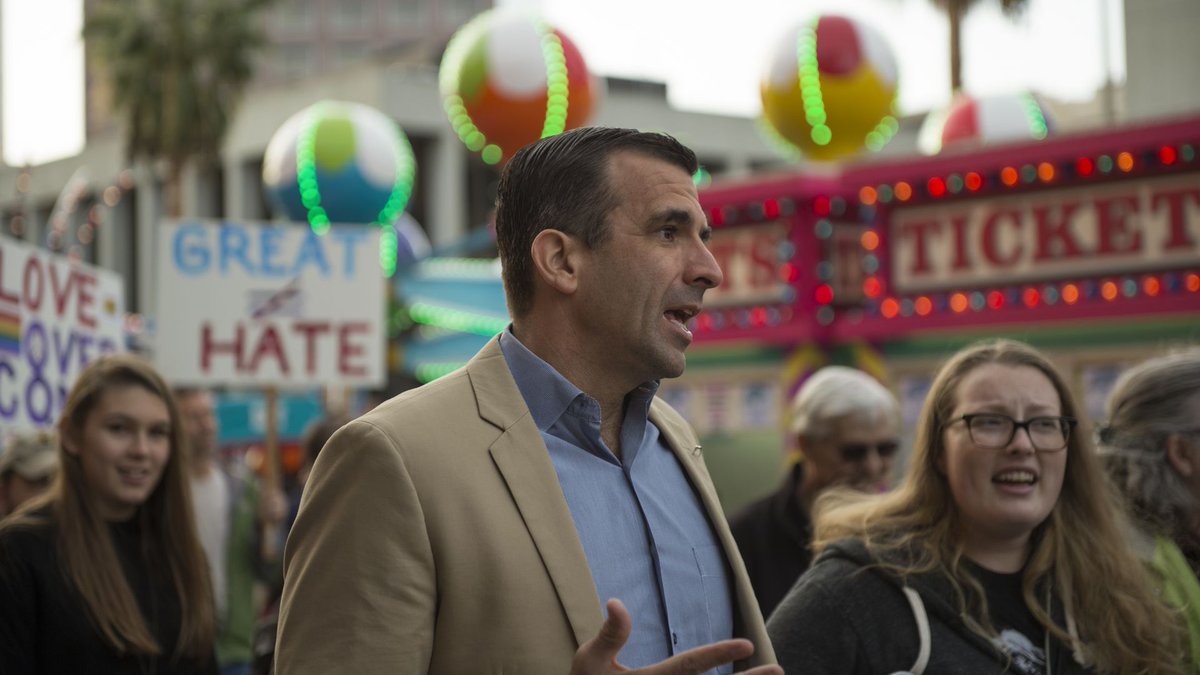 Add...
NY Gov. Andrew Cuomo has signed an executive order meant to circumvent the FCC's repeal of net neutrality, WaPo reports.
The order require state officials to purchase Internet service only from broadband companies that abide by net neutrality principles.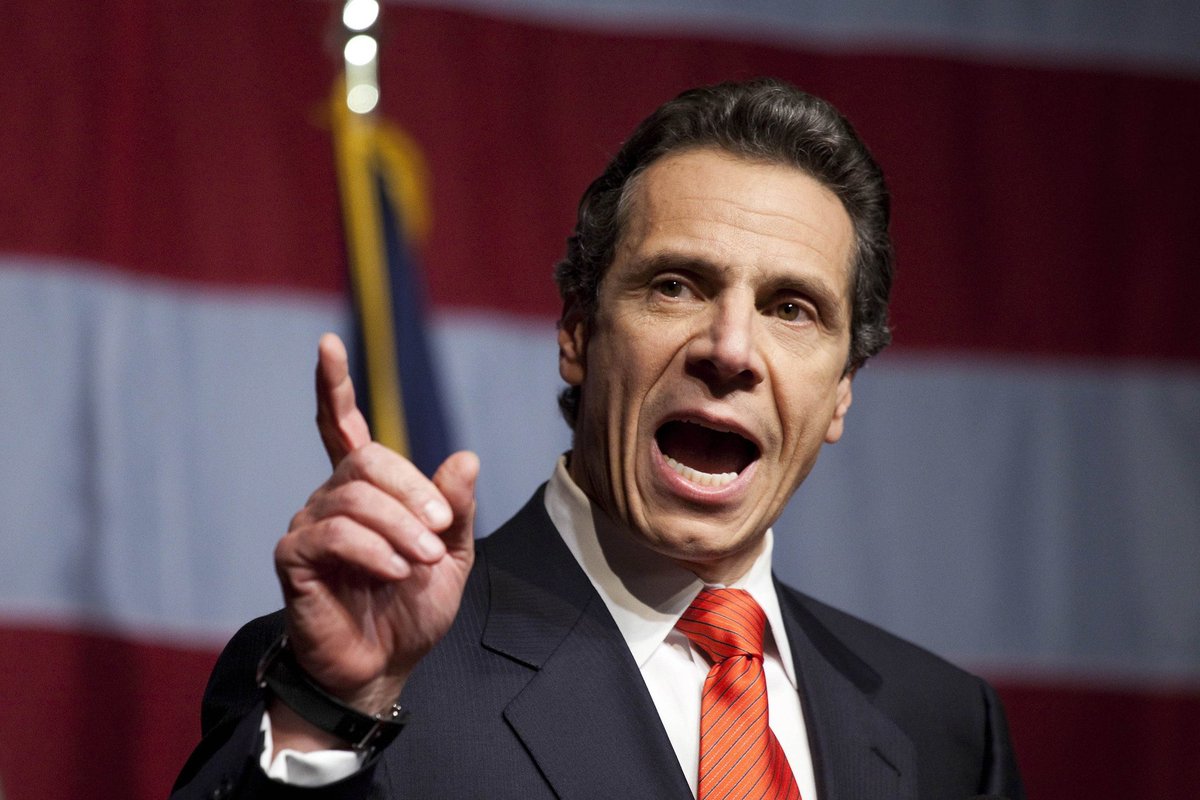 Add...
A document that Paul Manafort's attorneys appear to have accidentally filed in court suggests that federal investigators had an informant inside Manafort's consulting firm who provided information about his financial dealings, Politico reports.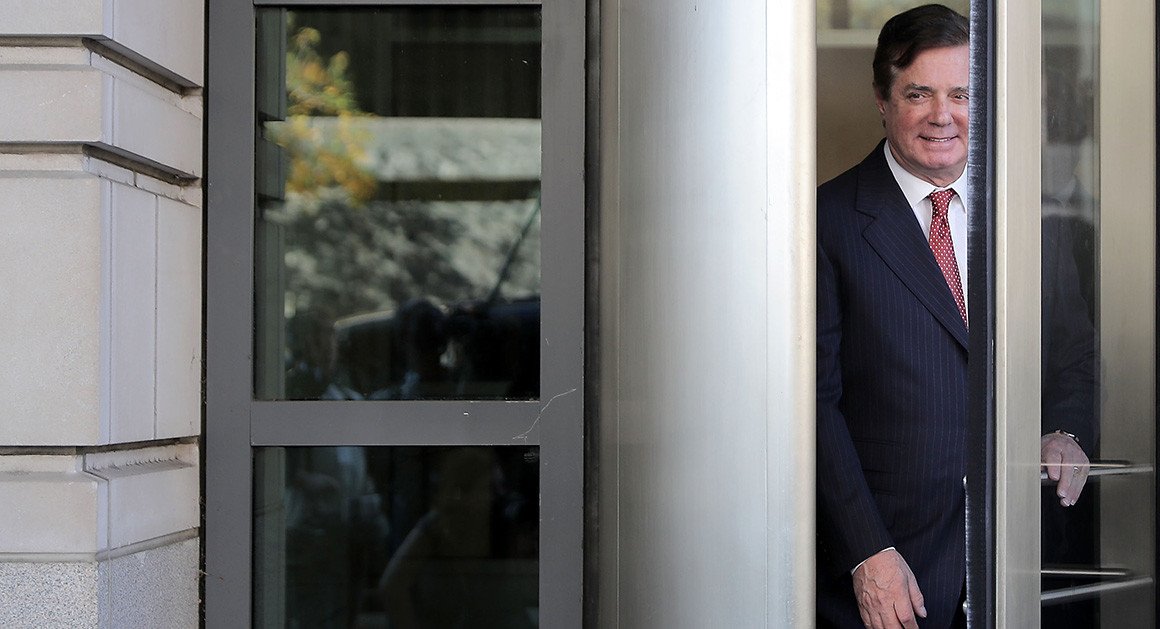 Add...
Senate Judiciary Chairman Chuck Grassley plans to release transcripts of the Committee's interviews with Don Jr. and others who participated in the June 2016 Trump Tower meeting.
If you don't, Dianne Feinstein will!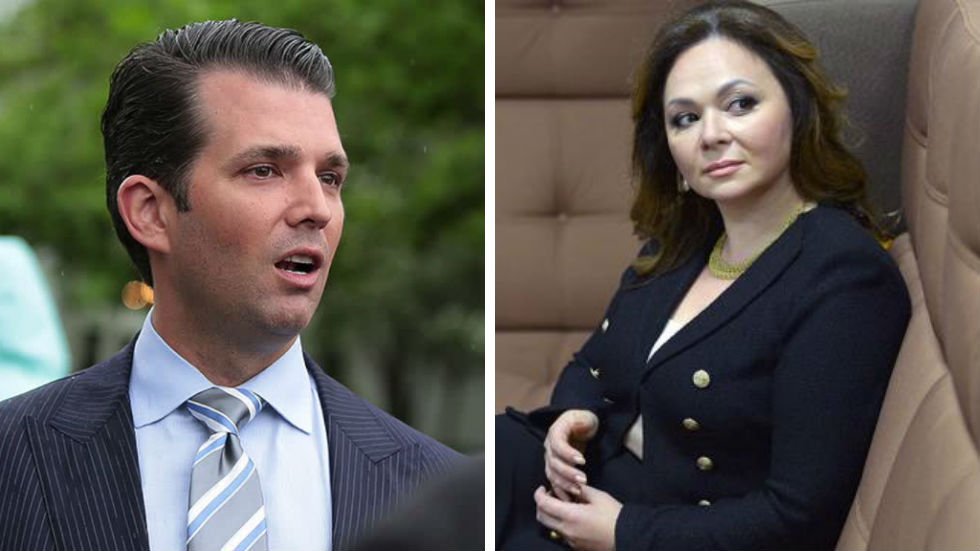 Add...
WaPo: "People who have appeared before Mueller's team say prosecutors have detailed accounts of events, sometimes to the minute... One person said Mueller's team has asked about Trump's private comments around key events and how he explained decisions."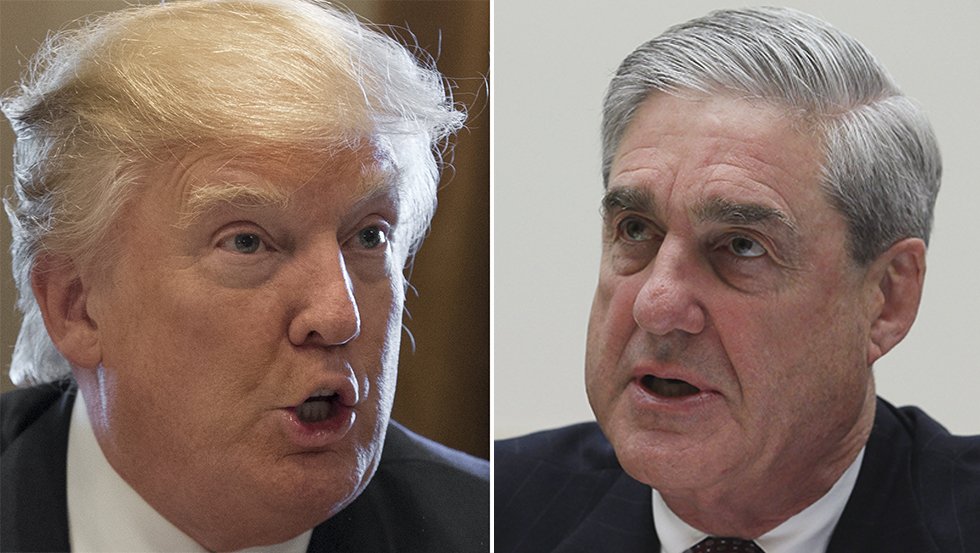 Add...
Trump lawyer John Dowd says more than 20 White House officials have been interviewed by Mueller's team, including eight from the general counsel's office, as have 28 people who worked for the Trump campaign or were affiliated with it, Bloomberg reports.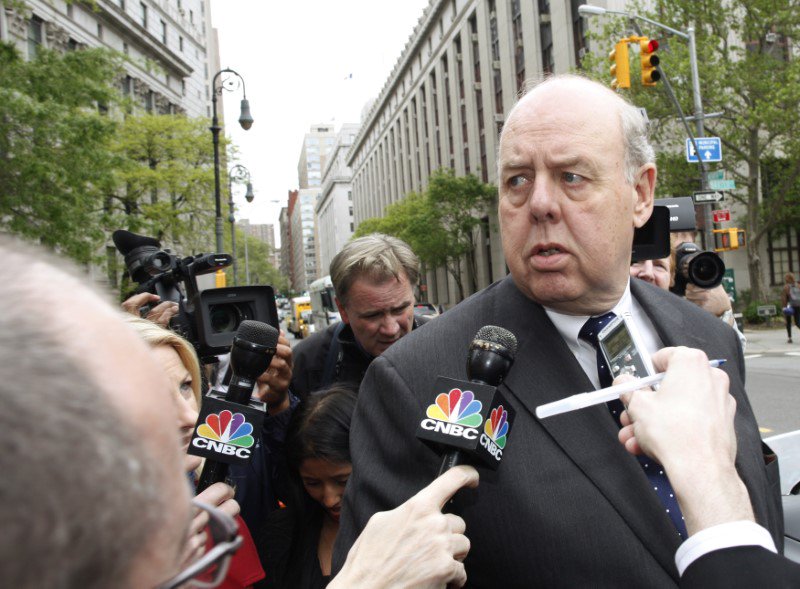 Add...
Senate Judiciary Committee Chairman Chuck Grassley (R-Iowa) said he believes the panel's chances of getting a voluntary interview with White House adviser Jared Kushner "have been shot."
Subpoena him, then!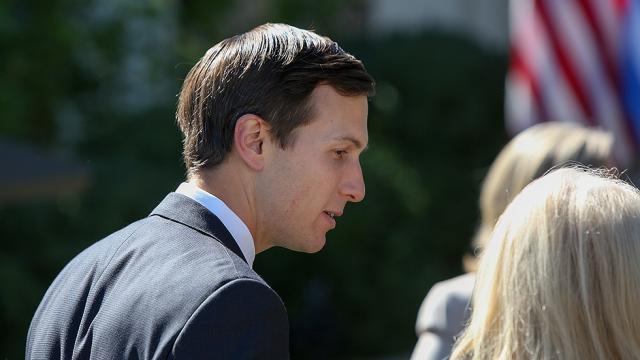 Add...
Adam Schiff to
@mitchellreports
earlier this afternoon on MSNBC: Devin Nunes "is attempting to tar the entire intelligence community, FBI, Mueller investigation in order to, once again, protect the president. It's a terrible disservice as well as a terrible distraction."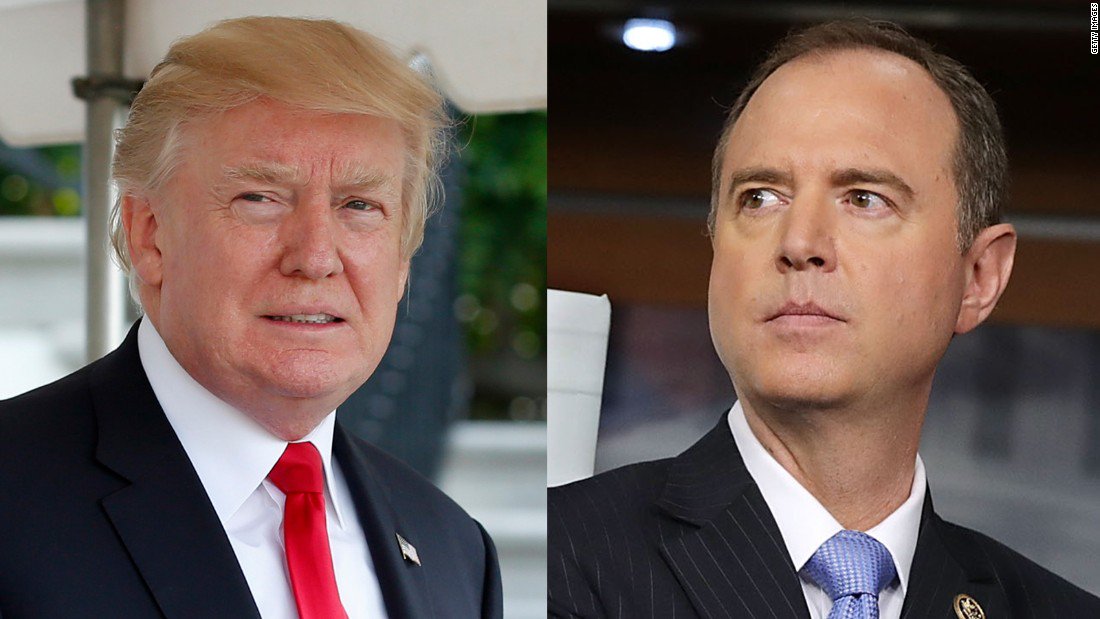 Add...
John Dowd told The Daily Beast he'll be the one to decide whether or not Trump sits down for an interview with Mueller. Dowd said he hasn't made any decision yet and Trump will only talk to Mueller if his legal team advises him to do so.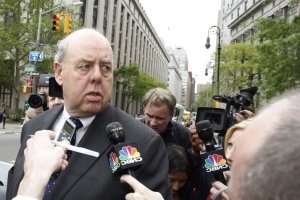 Add...
Facebook tells senators it can't prove or disprove collusion between Trump campaign and Russia.
It's not for Facebook to prove.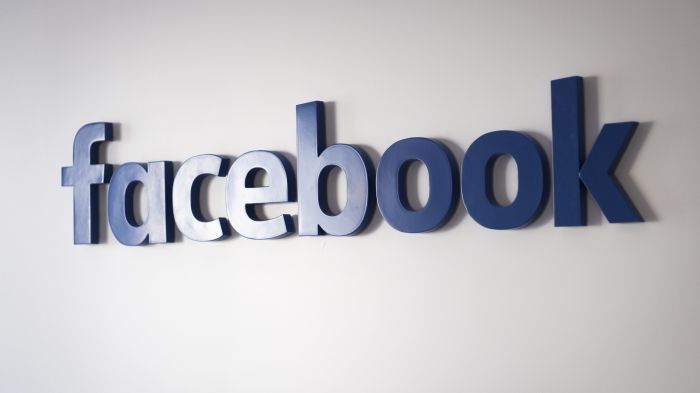 Add...
Robert Mueller wasn't interested in Steve Bannon till "Fire and Fury" came out, a source tells Daily Beast.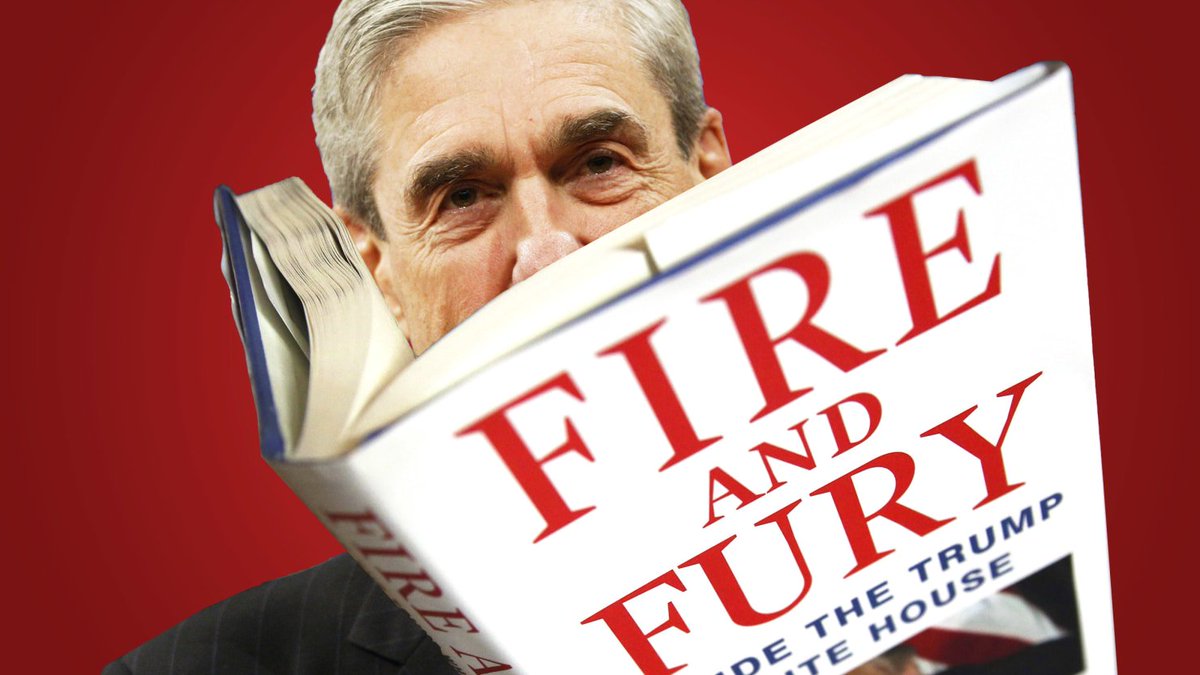 Add...
Trump ordered the firing in June of Robert Mueller. Don McGahn, the White House counsel, threatened to quit, NYT reports. 1/4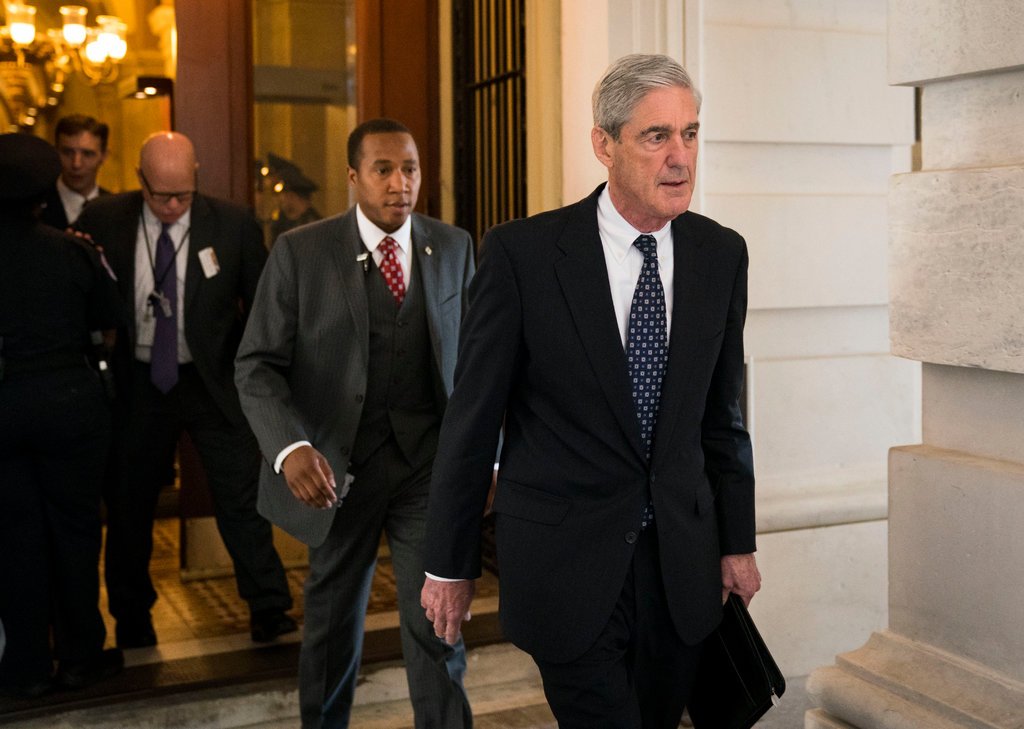 Add...
"Mr. Mueller learned about the episode in recent months as his investigators interviewed current and former senior White House officials in his inquiry into whether the president obstructed justice." 2/4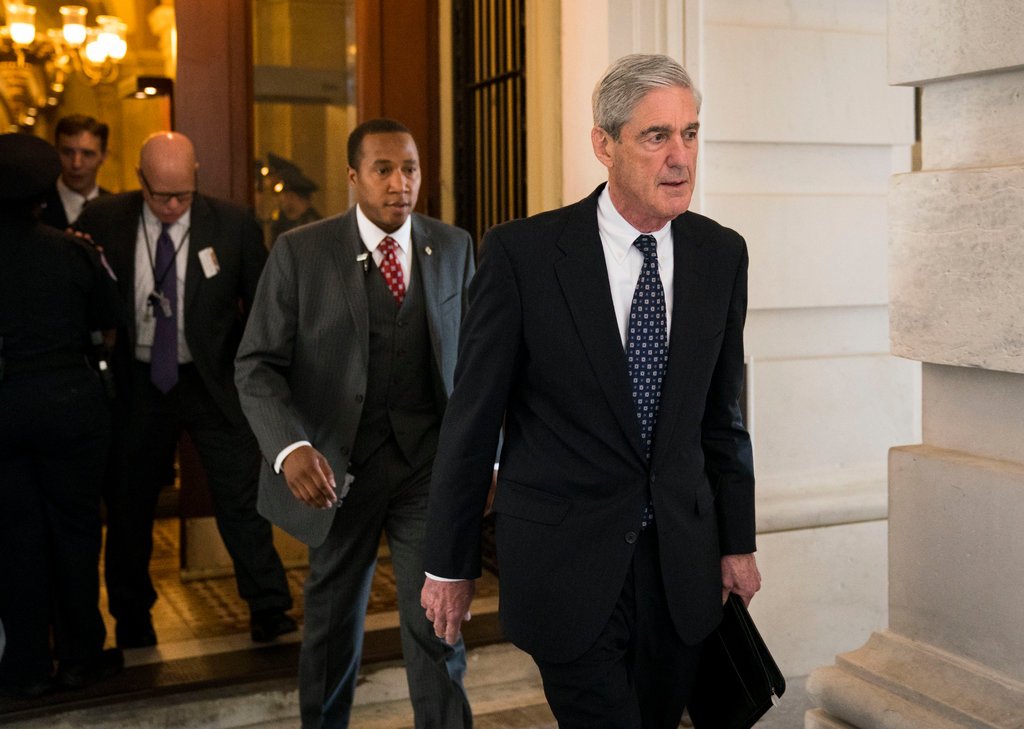 Add...
"McGahn disagreed with the president's case and told senior White House officials that firing Mr. Mueller would have a catastrophic effect on Mr. Trump's presidency. Mr. McGahn also told WH officials that Mr. Trump would not follow through on the dismissal on his own." 3/4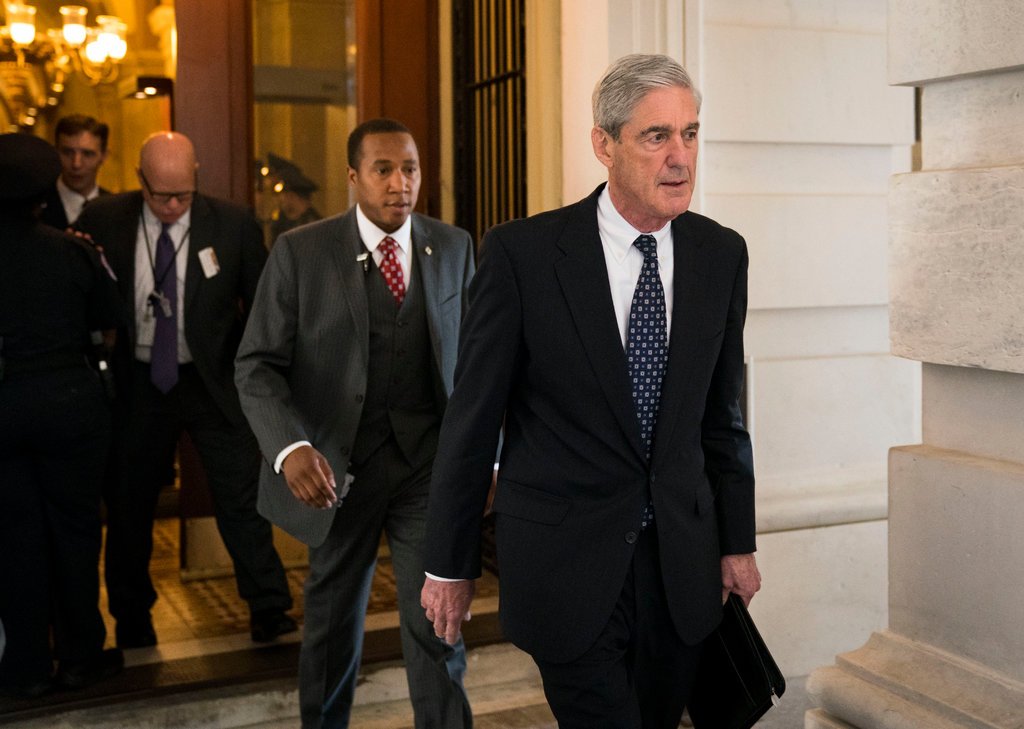 Add...
"Another option that Mr. Trump considered in discussions with his advisers was dismissing the deputy attorney general, Rod J. Rosenstein, and elevating the department's No. 3 official, Rachel Brand, to oversee Mr. Mueller." 4/4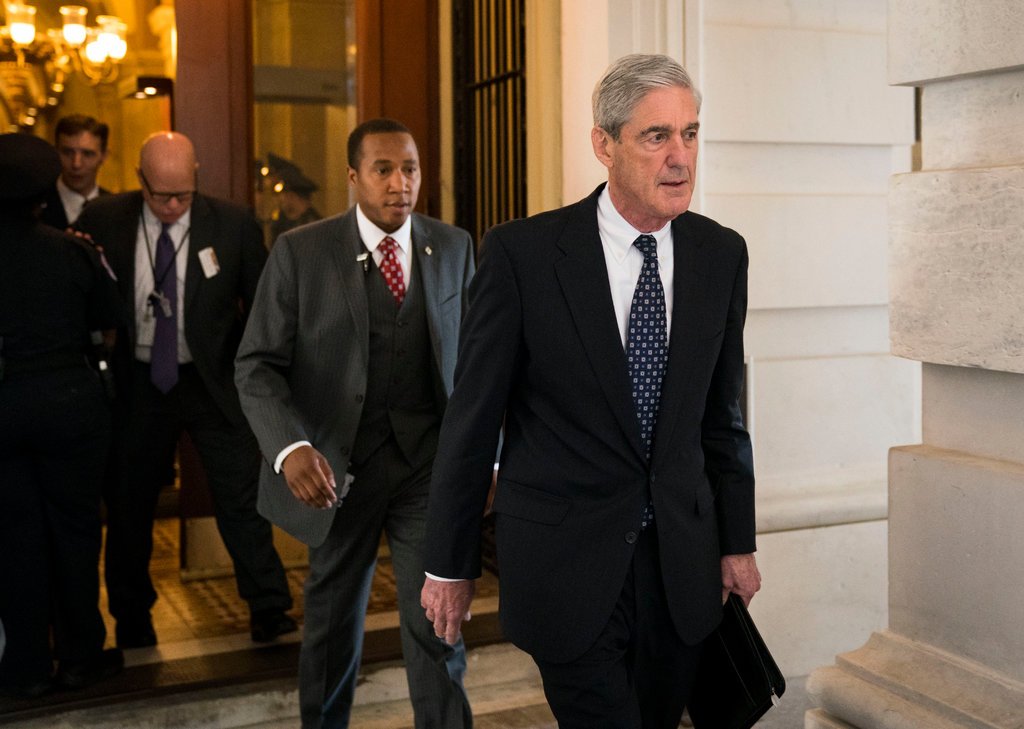 Add...
This is a line from Michael Wolff's book: "And then there was the president's insistent claim he could do something.  I can fire him,  he would say.  Indeed, it was another of his repetitive loops: I can fire him. I can fire him. Mueller." (Page 241)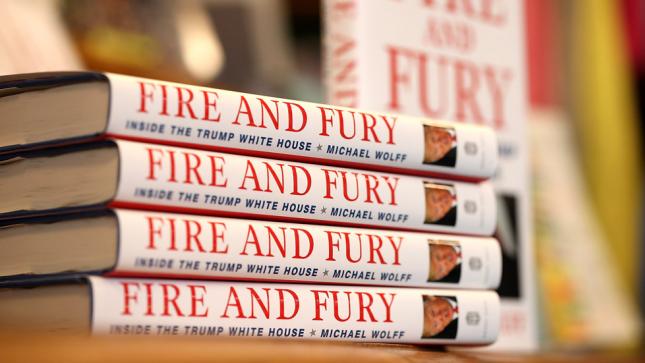 Add...
Trump is preparing to sign an executive order that would reverse an Obama-era directive to close the military prison at Guantanamo Bay, according to a draft document obtained by Politico.
Perfect place to
#LockHimUp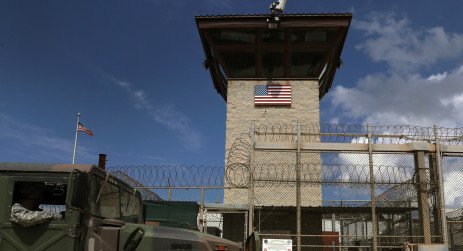 Add...
After raising millions, a pro-Trump super PAC then spent thousands of those dollars at the Trump Int'l Hotel in Washington and in payments to close Trump advisers, according to filings first reported by The New York Times.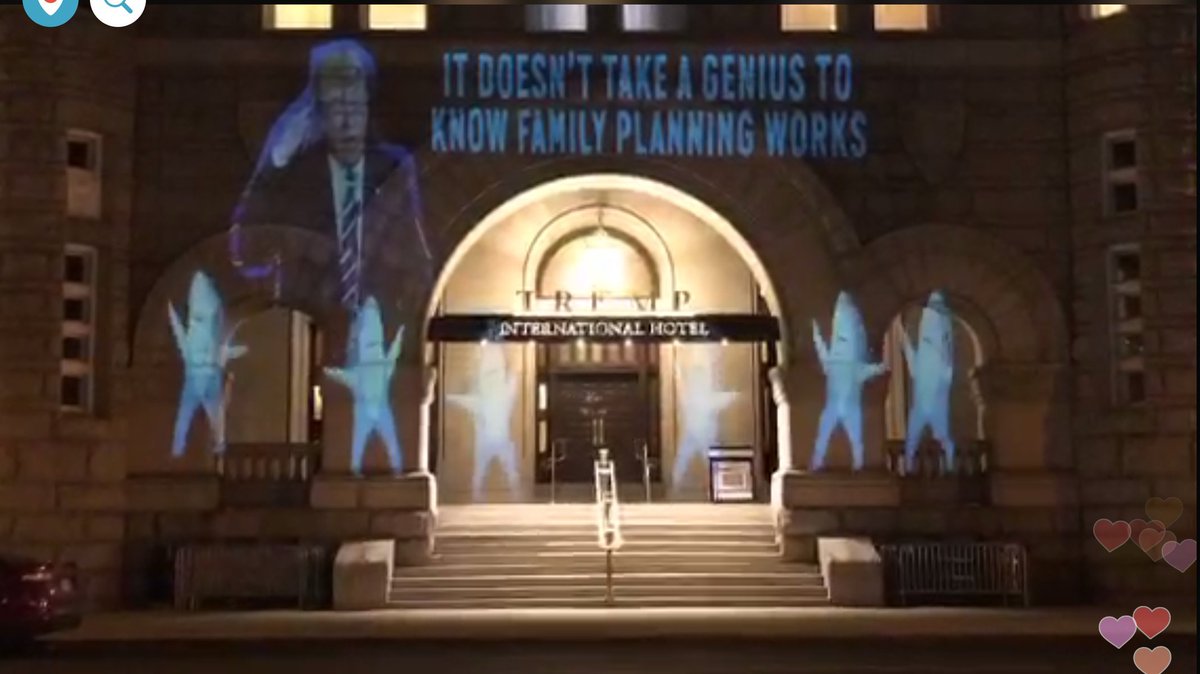 Add...
90% of Americans say it's important for a president to be a good role model for children.
67% of Americans don't think Trump is a good role model.
"Every party, gender, education, age and racial group, except Republicans, say the president falls short." - QU Poll 1/3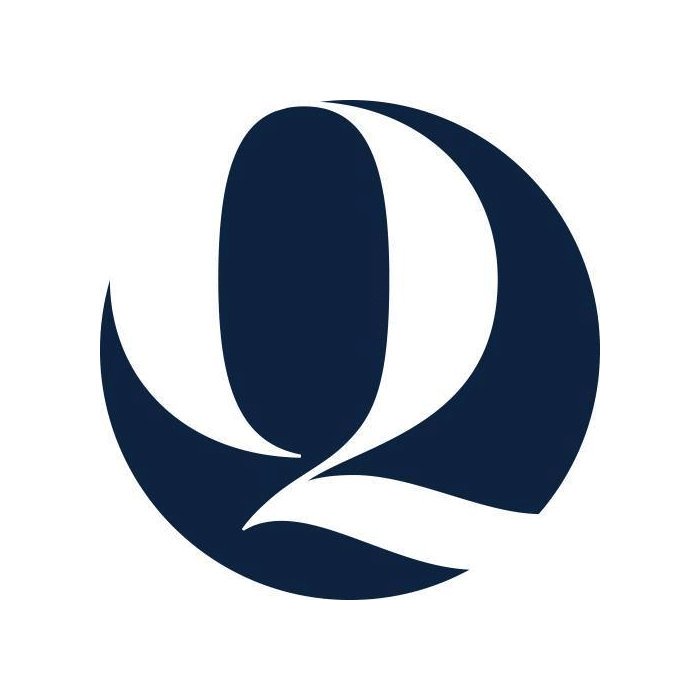 Add...
Only 27% of American voters say they're proud to have Trump as president, while 53% say they're embarrassed — a 2-1 negative. - QU Poll 2/3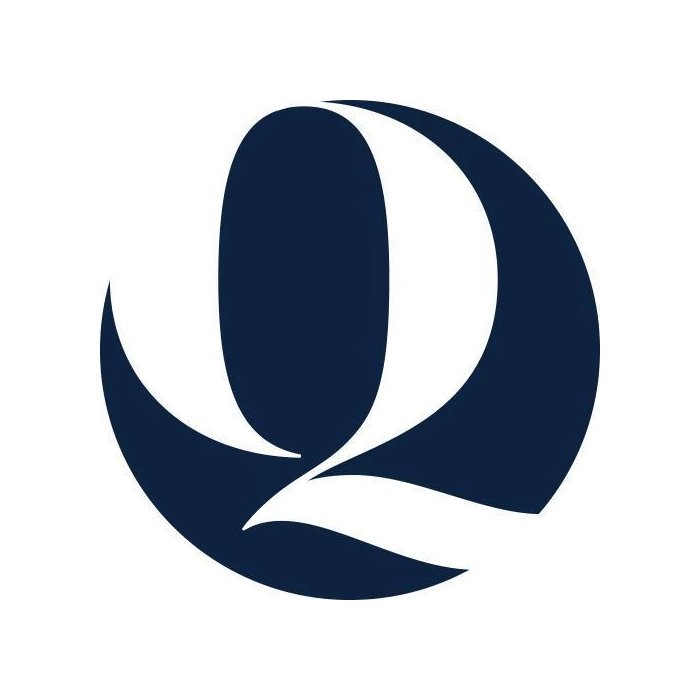 Add...
Majorities of American voters say that Trump:
—Is not honest
—Does not have good leadership skills
—Does not care about average Americans
—Is not level-headed
—Is intelligent
—Does not share their values
- QU Poll 3/3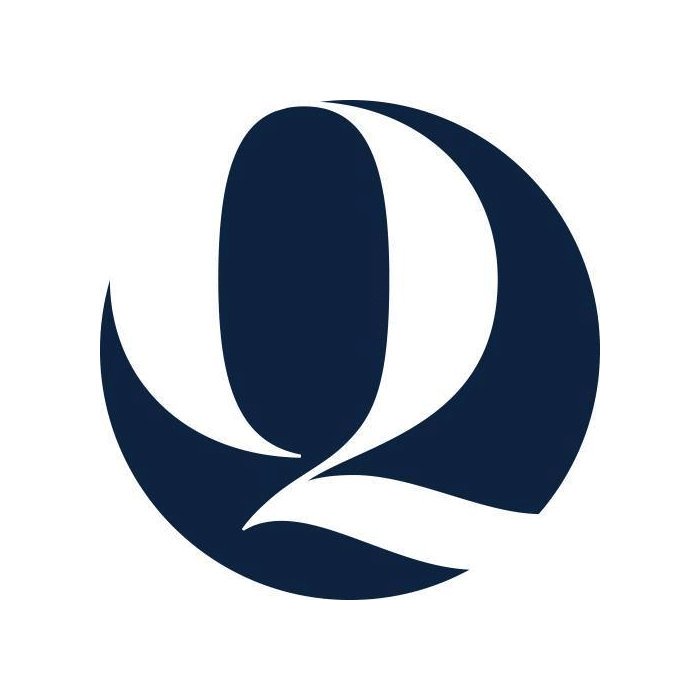 Add...
The W.H. asked the Guggenheim to "borrow" a Van Gogh painting for Trump's private living quarters.
The curator denied the request, offering instead an 18-karat, fully functioning, solid gold toilet — an interactive work entitled "America," WaPo reports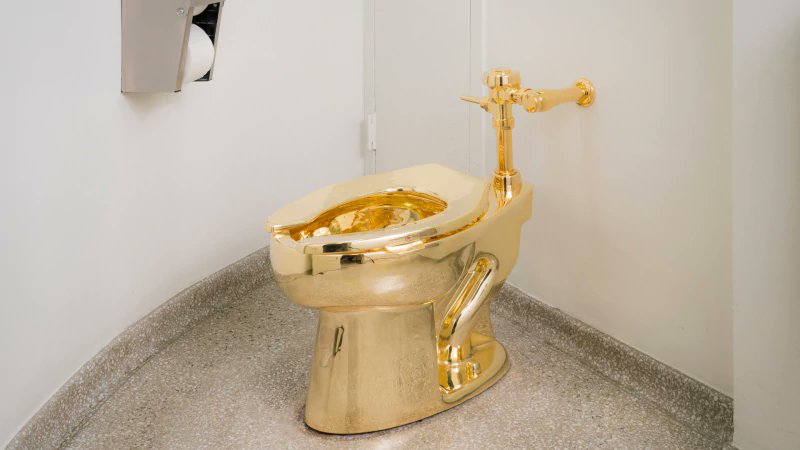 Add...
Prior to receiving notice from Gizmodo this morning, Kris Kobach's office was leaking sensitive information belonging to thousands of state employees, including himself and nearly every member of the Kansas state legislature.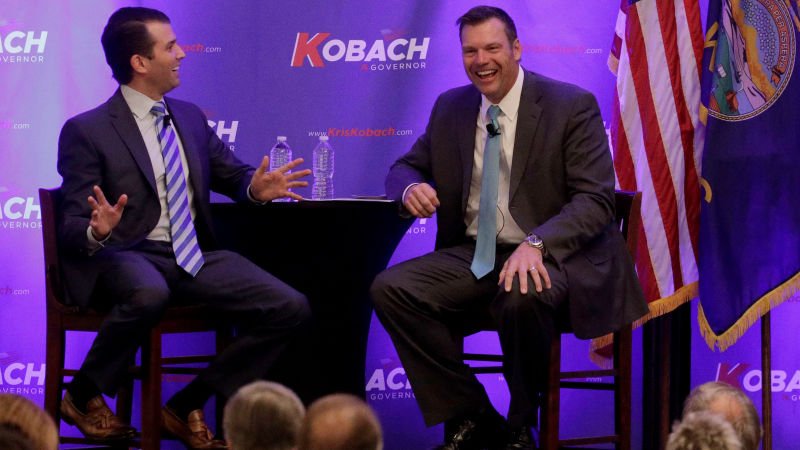 Add...
Sen. Elizabeth Warren (D-Mass.) ripped the immigration proposal unveiled by Trump's White House Thursday, calling the plan "insulting."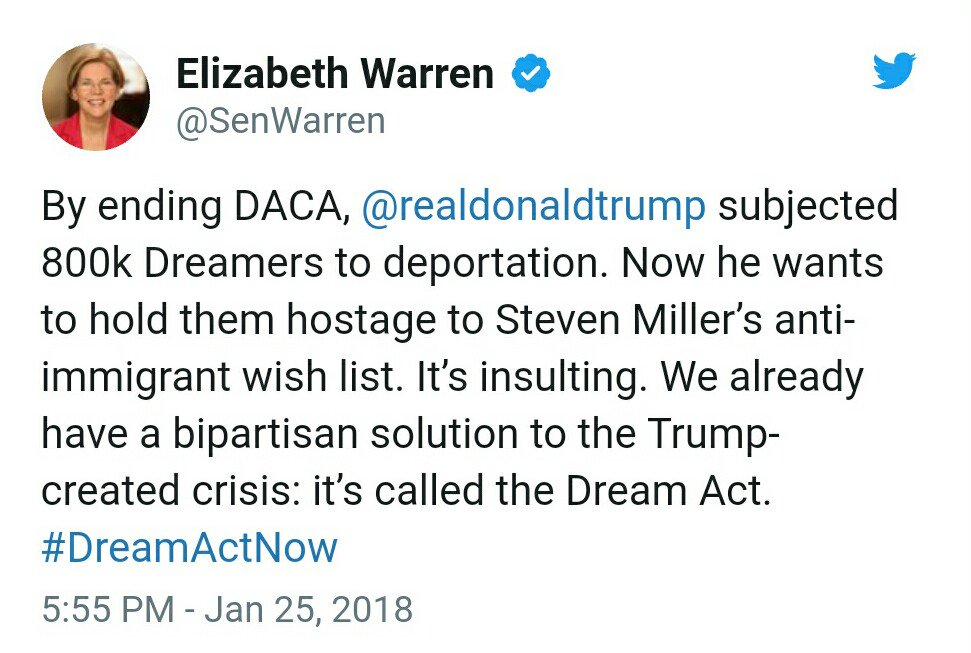 Add...
The Trump administration has installed signs inside the Environmental Protection Agency's (EPA) headquarters celebrating "environmental achievements" by the EPA in Trump's first year in office.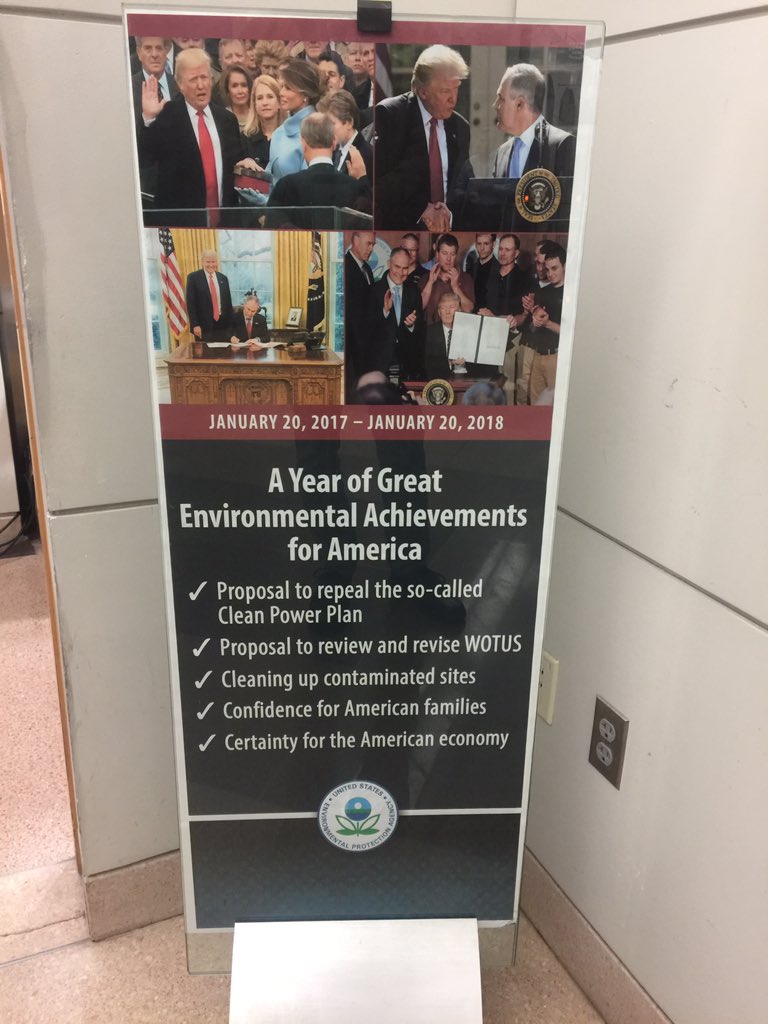 Add...
The Environmental Protection Agency (EPA) loosened regulatory compliance standards Thursday for certain sources of air pollution previously considered "major."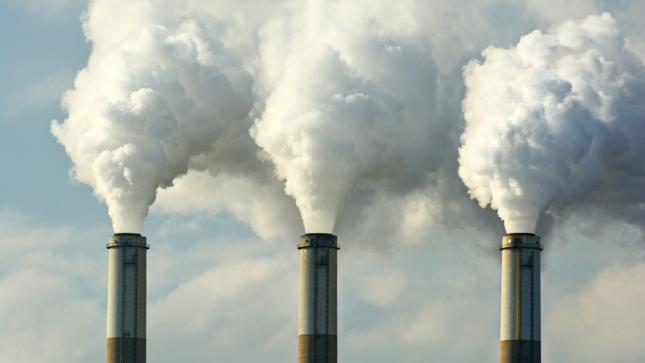 Add...
Civil rights groups filed a lawsuit Thursday against the Education Department and its head, Betsy DeVos, over the department's decision to rescind guidelines for how colleges and universities handle sexual assault allegations.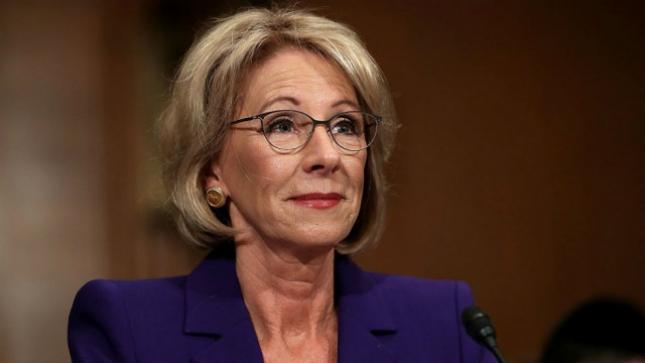 Add...
Trump kept the specter of a North American Free Trade Agreement (NAFTA) withdrawal alive Thursday as negotiators meet this week to hammer out a deal.
"I may terminate NAFTA, I may not. We'll see what happens," he told CNBC during an interview at the World Economic Forum.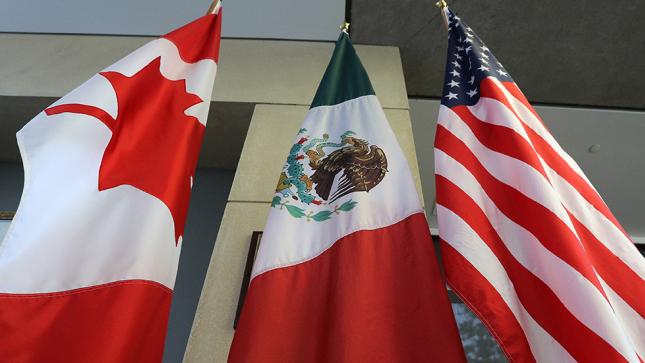 Add...
A top official in President Trump's Department of Housing and Urban Development mocked journalist April Ryan in a tweet.
Lynne Patton, who heads the HUD region that encompasses New York and New Jersey, referred to Ryan as "Miss Piggy" and labeled her a "bankrupt blogger."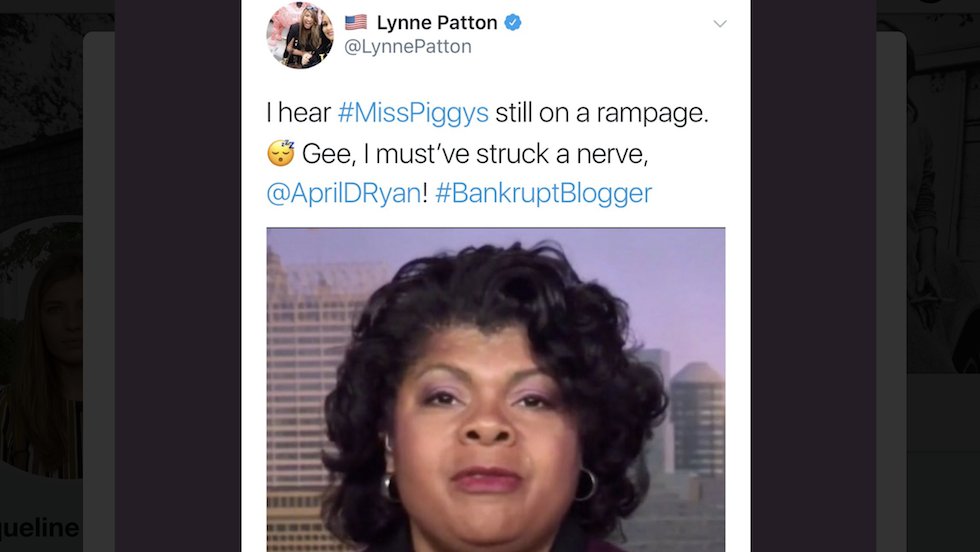 Add...
Randy Bryce, a Democrat challenging Speaker Paul Ryan (R-Wis.) for his House seat this year, will attend Trump's State of the Union next week as the guest of another member of the Wisconsin congressional delegation.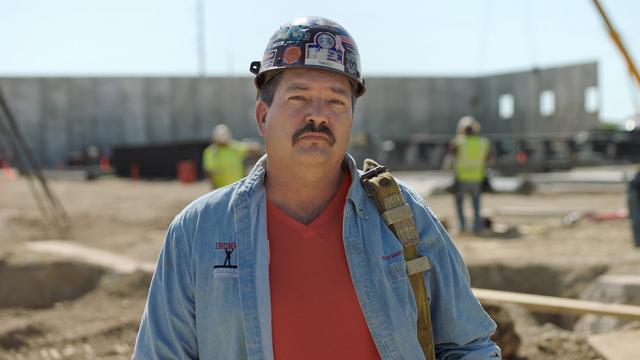 Add...
Mark Ruffalo and a bevy of Hollywood fixtures - including director Michael Moore, "The View's" Whoopi Goldberg, Rosie Perez, and "Sex and the City's" Cynthia Nixon - are participating in a star-studded counter-event to Trump's State of the Union.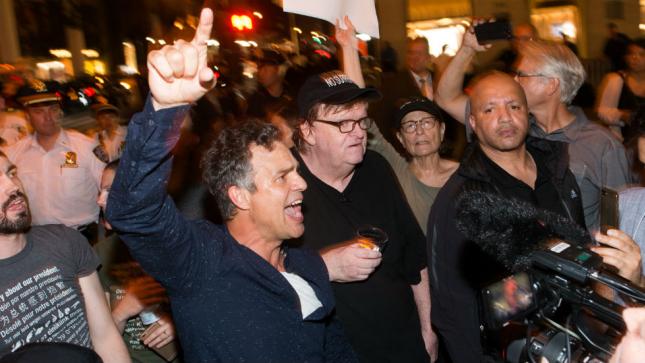 Add...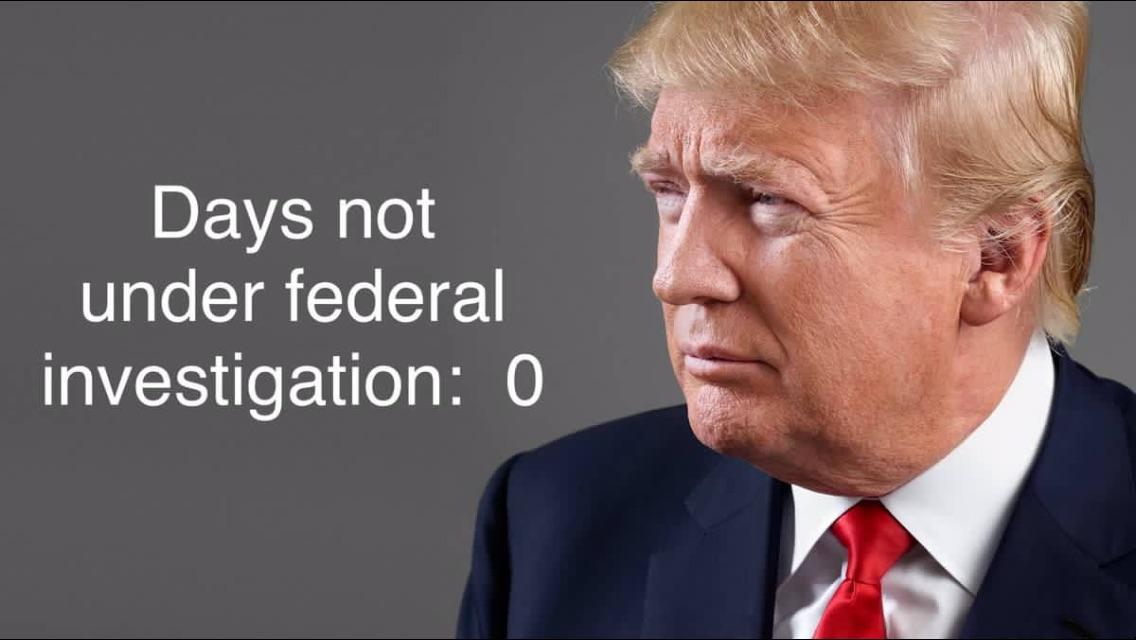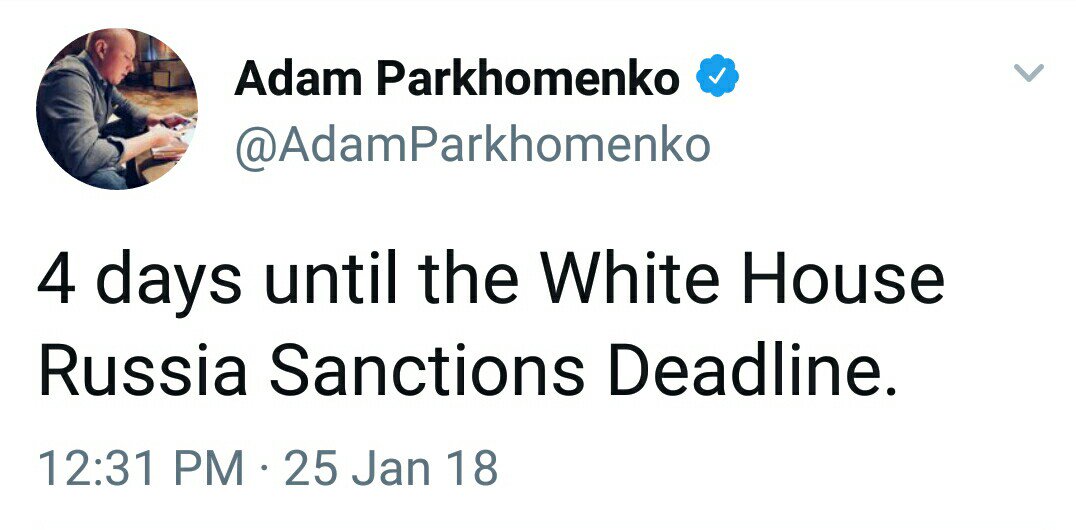 Add...
NBC News confirms NYT scoop: Trump ordered the firing of Robert Mueller last June, but backed off when his White House counsel threatened to resign.