Chuck
#Grassley
has all seven
#Comeymemos
Read his January 3rd letter to see where he is going with them.
PDF>
judiciary.senate.gov/imo/media/doc/…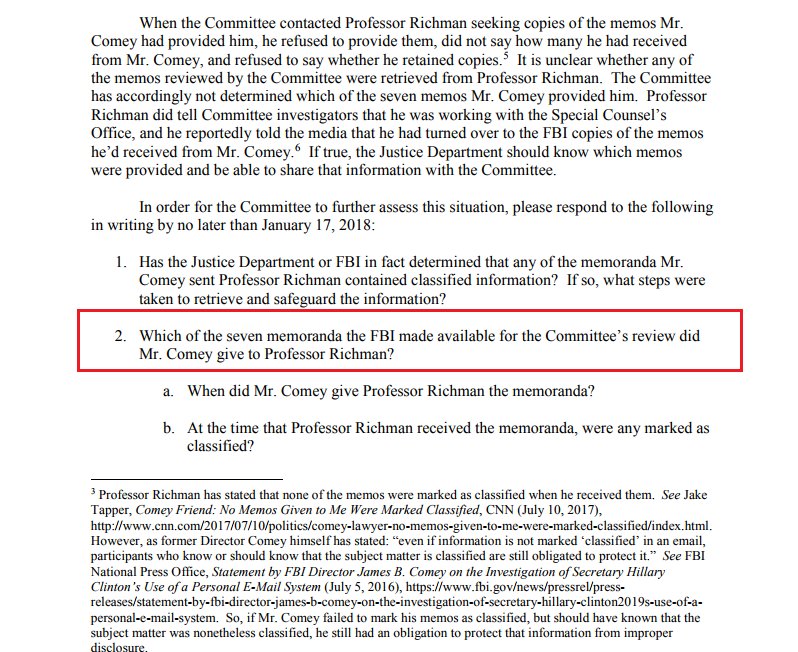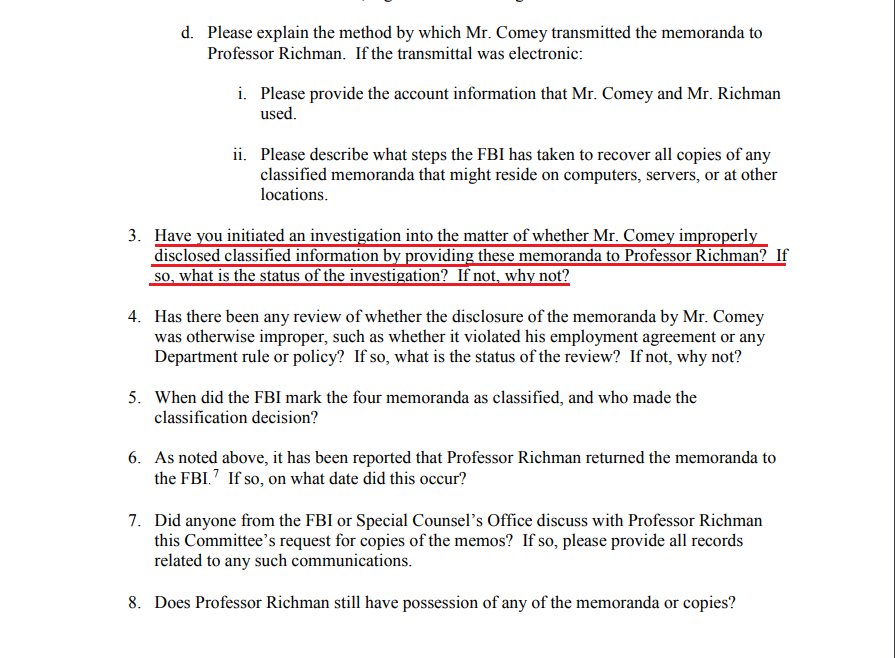 "Have you initiated an investigation into the matter of whether Mr. Comey improperly disclosed classified information by providing these memoranda to Professor Richman? If so, what is the status of the investigation? If not, why not?"
Translation: Investigate Comey or mishandling classified information or I will have the IG investigate the department for not doing so.