In the interests of vetting a certain senator from Vermont for his supposed 2020 run for President...
A run he assumes without much evidence that he can do as a Democrat while still staying an independent for the Senate.
Let's take a look at Sanders record as a fundraiser because outside his 2016 Presidential campaign, he hasn't been too keen on being a small donor fundraiser.
Sanders first ran for the House in 1990. He was running against a guy named Pete Smith who had ticked off the NRA for being sensible about assault rifles.

You know where I am going with this.
Here is a description of that race. A race that the NRA supported him by sending out mailers on his behalf.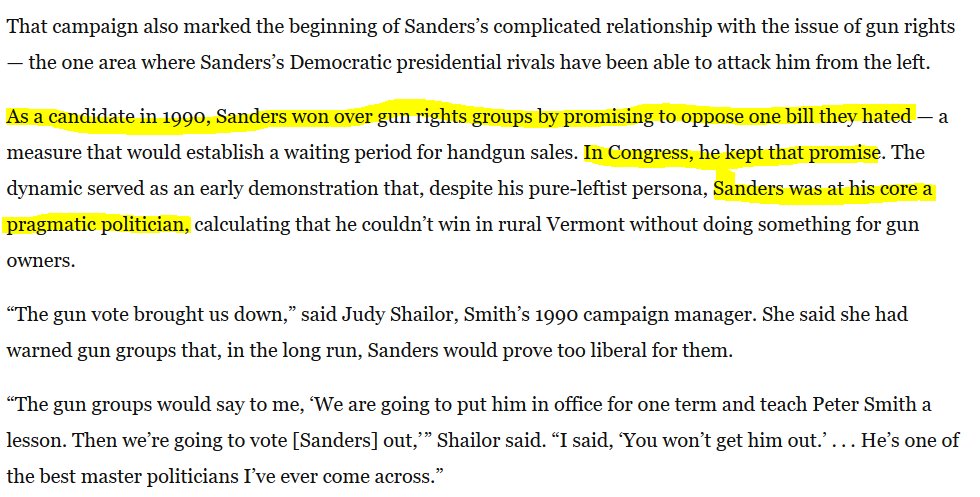 Another key part of that article is Pete Smith's change of heart: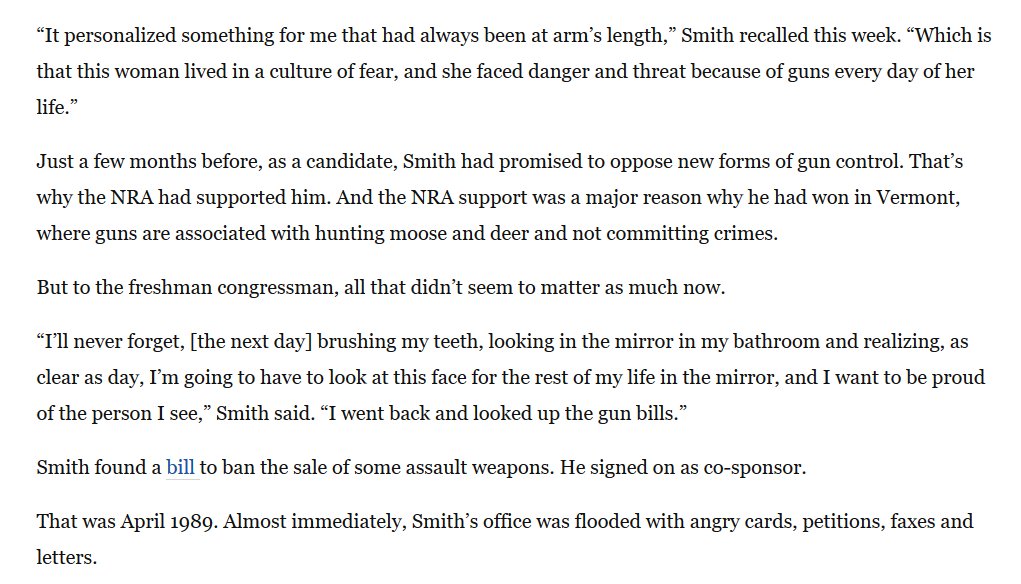 Representative Pete Smith voted his conscious. He signed on to stop the carnage and he paid the price that Sanders was more than willing to pay.


Oh but that isn't a direct payment to his campaign now is it? No but it shows Bernie Sanders is willing to do what is needed to get where he wants to go.


Although besides rigging, he had agreed to join in the fundraising for the DSCC. Hmmm.

Interesting. He would help fundraise. And at that time it wasn't small donors that people went to despite Howard Dean's successful use of them in 2004.
In fact, since 2011 he had been a regular host at the La De Da event for the megadonors at Martha's Vineyard.
cnn.com/2016/02/05/pol…
He didn't say his normal "oh you money people are evil."
Quite the contrary.


He certainly wasn't too pure back in 2006 to accept Wall Street Money.


Sanders also has repeatedly but most notably stuck with his senate PAC donors. Even during the 2016 election.
That is really weird. Why would he care if soda was more expensive for regular people when the point behind these is often to help reduce sugar intake?
Oh.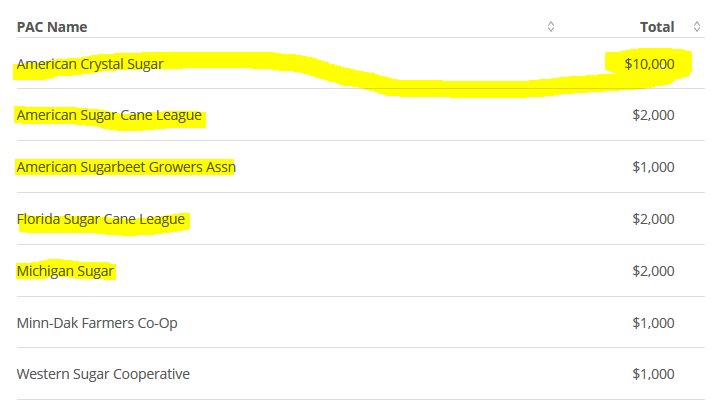 From 2011 to 2012 when he was running for his second Senate term, he got a little boost from some sugar.
Now here is why it matters.

I don't care if a candidate has to be practical about their votes to ensure they get into office if most of the time they do the right thing.
And most of his money comes from people he has been admirably willing to fight (poorly) for-unions, workers, banking regulations, and health care.

But when it doesn't...he has shown he will do what they ask just like any other politician.
The difference is that he says it is bad for everyone else to do the same thing as he has. I said it in 2016 when he was bitching at Clinton for doing the same shit he did.
I say it now as he sends the same bitchy statements to other Democrats trying to win elections that he doesn't want them to win.
That is the problem. Not his accepting money for whoever as long as he votes mostly the right way.
The bashing of those who do the same thing as you Mr. "I'm Pure And You Suck Even Though I Obey My Money Masters As Much As You."
And yes, I will be bringing this up again and again as he tries to shove his way into the next presidential nomination.