Once you
#LearnMMT
, you will realize that there is one – and only one – reason that we can never seem to "afford" the moderately-expensive nice things for the powerless, even though we can always (and immediately) "afford" the mega-expensive nice things for the powerful. 2/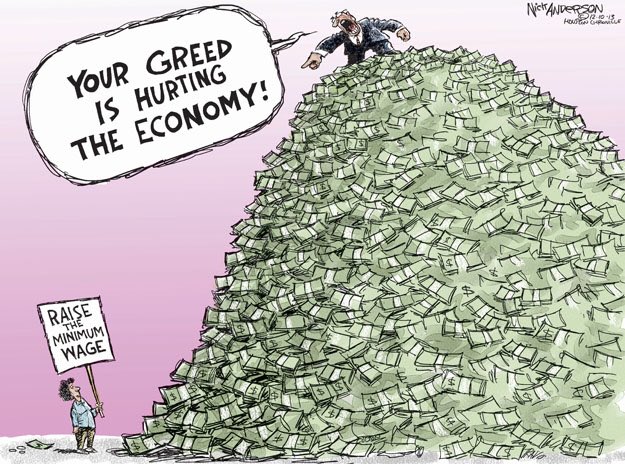 High-speeed economics lesson. Buckle up:
The US is a "sovereign" nation w a "fiat" currency (which has been the case since 1971, when Nixon took us off the gold standard). That means we can print our own 💰 – WHENEVER we want FOR whatever we want & however MUCH we want. 3/
Printing💰is no different than a child drawing a $1 bill (or $1 trillion) on a piece of construction paper. It's magic. Voilà.
Congress writes a bill, which allocates some new 💰 to make it possible, the president signs it, and 💰 has been "printed." It's magic. Voilà. 5/
What does it even mean to "afford" something in a world such as this? The only limitation is how many resources we have, and how many people are willing to make it happen. 6/
Sure, we can print a squillion dollars and demand that, by next Thursday at 5 PM EST, every single person in the country gets a brand new pony. Boom. 7/
But this is only realistic if we take the time to breed them. It takes 🐴 time 🐴 land 🐴 food 🐴...and ponies 🐴. It takes people to tend to, keep track of, & deliver them (and build the pens, train owners, and sell them supplies).
8/
@StephanieKelton
:
latimes.com/opinion/op-ed/…
So why do they tell us what is clearly not true?
@StephanieKelton
: "It provides cover for policymakers who are worried about exactly how much the public might demand of the government if they understood that a lot more is affordable than they're told." 9/
citizensmedia.tv/2018/02/25/fed…
Did you get that? The one – and only one – reason that the United States (even though there's always💰for war) can never afford
#MedicareForAll
: We just don't want to. We don't WANT to. It's a choice.
Unless and until we get money out of politics, this will never change. 10/
To
#LearnMMT
follow:
@StephanieKelton
,
@RealProgressUS
,
@geoff_ginter
,
@sdgrumbine
,
@wbmosler
,
@mikenorman
,
@DeficitOwls
,
@ptcherneva
,
@elliswinningham
,
@joefirestonephd
(and, hey, why not us?
@citizensmediatv
) 12/
To really really
#LearnMMT
, teach it. Please. Empower the powerless.
@SenSanders
@BernieSanders
taught us that the root of all evil is money in politics. This is no less important. 18/18
unroll (added sort-of-part-two tweet)