Belgian Prime Minister Charles Michel has accused Ken Loach of an "accommodation with antisemitism". Loach has demanded that Michel "examine the evidence". OK Ken, since you asked - here it is /1
theguardian.com/film/2018/apr/…
In 2009 the EU's Fundamental Rights Agency reported an increase in antisemitism in Europe. Loach said this antisemitism was "understandable" given Israel's actions & called the report a "red herring" designed to "distract attention" from Israel
normblog.typepad.com/normblog/2009/…
/2
Last year Loach was asked whether it was unacceptable to debate whether the Holocaust happened or not. "History is there for us all to discuss" was his answer
bbc.co.uk/news/av/uk-pol…
/3
In the same interview he said there is "no validity" to stories of antisemitism in Labour and when MPs raise it they are "mischief-making"
/4
He later clarified his view: the Holocaust did happen (thanks Ken!) but claims of antisemitism in Labour are "exaggerated or false". He insisted that "We will not be intimidated". Loach has a thing about Zionist intimidation
nytimes.com/2017/10/13/opi…
/5
In 1987 Loach directed a play called Perdition that alleged Zionist/Nazi collaboration. It was denounced as inaccurate by leading historians and as antisemitic by many in the Jewish community.
/6
The play was cancelled and Loach was furious. He said: "I hadn't tangled with the Zionist lobby before… What is amazing is the strength & organisation & power of their lobby." They have "extraordinary arrogance". /7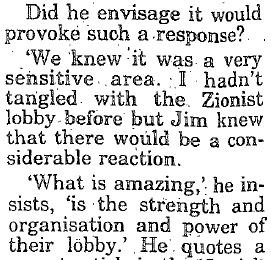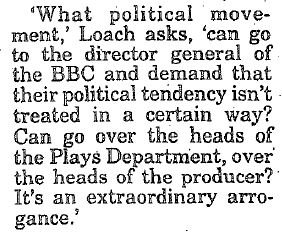 It gets worse. In the same interview with Newsline, the paper of the Workers Revolutionary Party, he complained that "they want to leave intact...the generalised sense of guilt that everyone has about the Jews." /8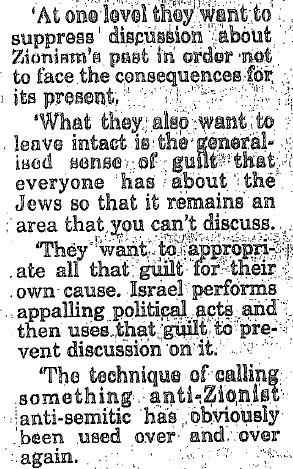 "Accommodation with antisemitism" is a specific charge. It's not a claim that Loach is an antisemite; it's that he finds ways to excuse its presence. Loach responded to Michel by listing alleged Israeli wrongdoing /9


Loach thinks that "Nothing has been a greater instigator of antisemitism than the self-proclaimed Jewish state itself". So that's that then: it's all Israel's fault
hurryupharry.org/2009/05/04/her…
/10
I don't think antisemitism is Israel's fault, even if antisemites react to what Israel does by attacking Jews in Europe. I think responsibility for that lies solely with the antisemites. That's because I won't make an accommodation with antisemitism. /End