Mattarella has just spoken. He confirmed the problem was over the appointment of the finance minister. He said he was open to a 'political appointee', not to someone who would sleepwalk Italy out of the euro. He concludes that arguing for 'Ital-exit' should be done openly.
#Italy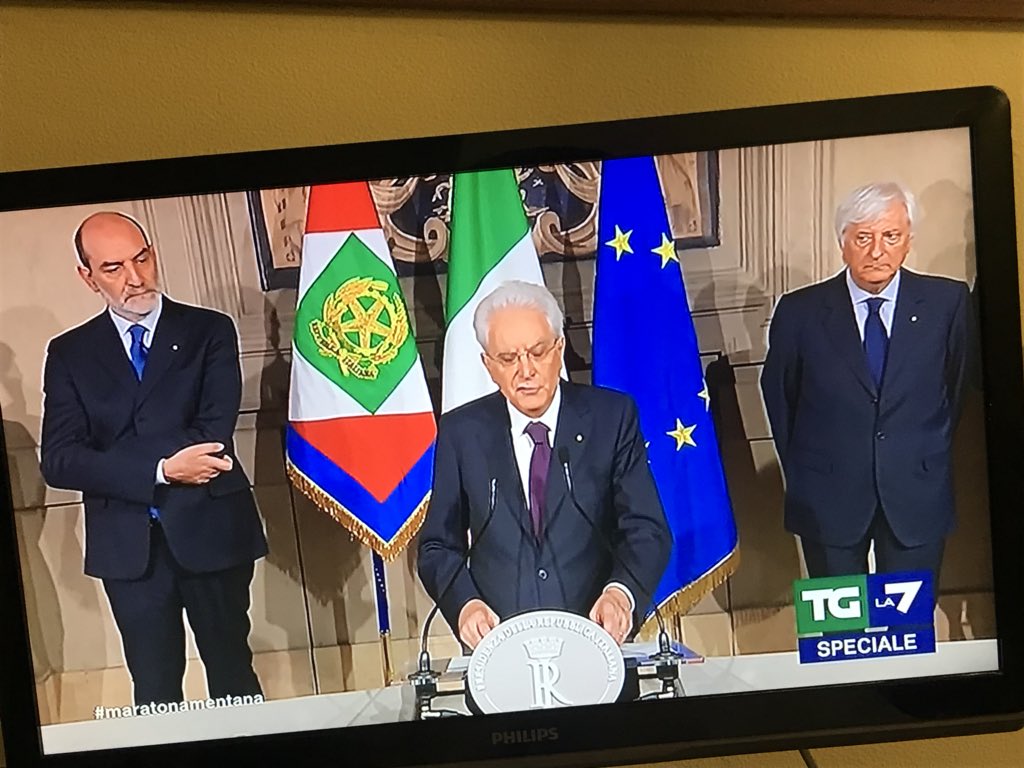 +++ The 5 Star Movement is now reportedly considering an impeachment of Italy's President Sergio Mattarella.
+++ Mattarella has just summoned former IMF official Carlo Cottarelli tomorrow morning, presumably to ask him to form a government. This will be absolutely toxic for the anti-establishment parties.
#Italy
Cottarelli was the head of the IMF fiscal affairs department and has since set up a watchdog of Italy's public finance. Now compare and contrast that with a 5 Star/League government which wanted to increase borrowing by up to €125bn a year. Quite a contrast...
The League and the 5 Star Movement can easily derail any attempt by Cottarelli to form a new government by voting together against his government (they hold a majority). It's hard to see how Italy will not face elections soon.
Meanwhile, the League and Silvio Berlusconi don't back the 5 Star Movement's calls for impeaching Mattarella. What if the past 10 days were just a ploy to try and win an outright majority for the centre-right at the next election?
#Italy
(Just a thought: were Italy to hold a new election in the autumn, this would coincide with the last few months of ECB quantitative easing. Not a great prospect for Italy's sovereign bonds...)
In an important
@repubblica
interview the League Salvini criticises Berlusconi for sounding like Angela Merkel and praises 5 Star leader Di Maio, says the past few weeks show they can work well together. Is this a prelude of things to come?
#Italy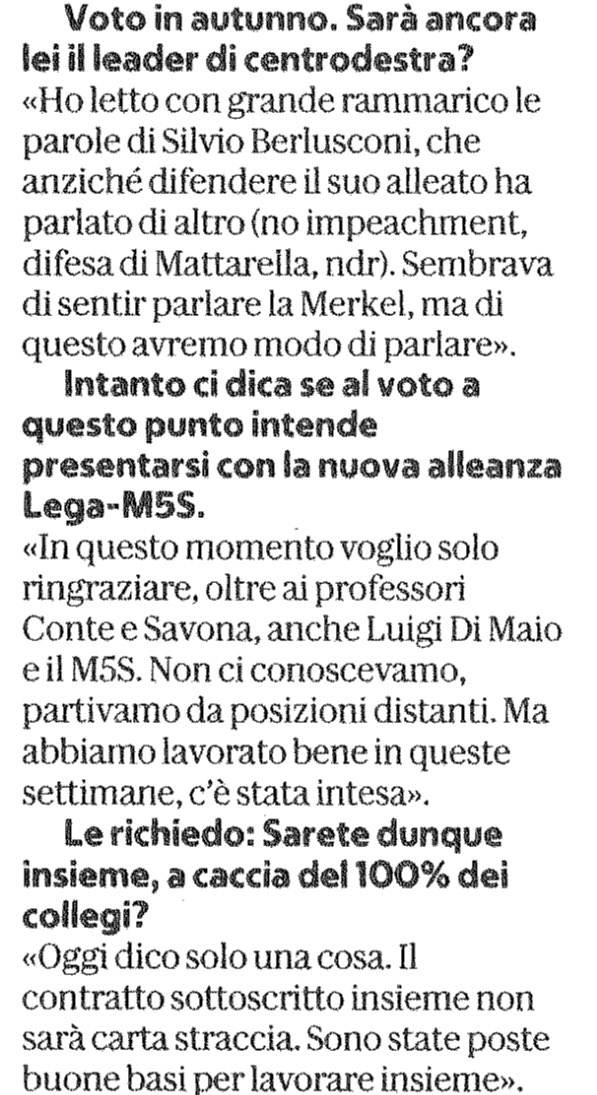 If the League and 5 Star were to form a coalition, this would turn Italy's next general election into a de facto referendum on euro membership. Of course, the two parties will deny it and say it is about 'sovereignty'.
#Italy