Friday was my last day of work before maternity leave; I had picked up a last-minute oncall shift covering a teammate, and my outfit turned out great, so clearly the end of the day called for an
#oncallselfie
. But it got me thinking about oncall culture. 1/N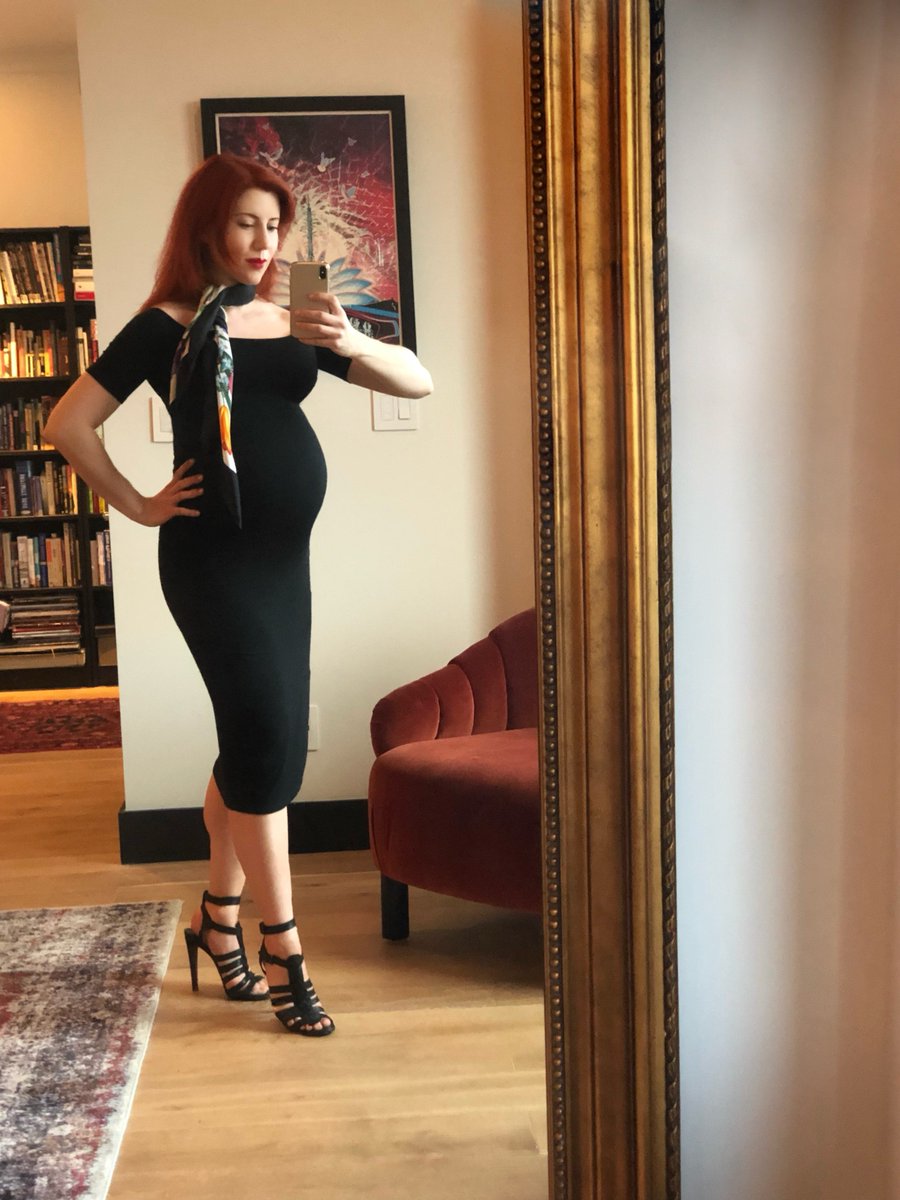 I'm 36 weeks pregnant; the fact that I can responsibly say, "Sure, I can take the pager today," when it could be go time for me any minute is the result of a couple of conscious decisions I really like in the way our dept thinks about oncall. One's a policy, one's an attitude
2/N
Our SLA to ACK a page is 3 minutes, and within moments you might be stepping up as Incident Commander on a high stakes outage; it's not a lightweight oncall duty. At the same time, we want it to be compatible with having a life, and having a family.
3/N
Some of the more obvious ones are general oncall policies to support flexibility during life events. As a new parent, my manager and I agreed that I'll take 6 months offcall once the baby is born, possibly longer if needed.
4/N
But what might have greater ongoing impact is that we also aim to support day-to-day life: if you have a family or personal emergency while oncall, page your secondary, email your manager, and your shift is done. No need to wait for an ACK.
5/N
Beyond the policies, there's a general belief that supporting the *people* who are oncall is a priority, and this is really important to me both as a manager, and as an oncall engineer myself.
6/N
One of the systems we have to maintain for performance and longevity is ourselves — so it's the norm to get coverage from your secondary for standing appointments like gym or therapy. (Topic for later: therapy is awesome and understanding your own brain better is pure SRE.)
7/N
And along with being healthy, we want people oncall to be happy; there's a general attitude that everyone pitches in to make shift swaps work. No one quibbles the validity of a request to trade shifts. Personal reason, friends in town, last-minute Hamilton tickets; all legit
8/N
Finally, by having managers and even managers of managers oncall, your boss can have your back and support you by covering a swap or a personal emergency. So there are layers of support built in.
9/N
So: this all works pretty well, and it comes from our own teams' ideas. But I'm curious what we could do better, and what other companies do. What oncall policies or culture norms does your team have to help balance work and life? What do you wish they would try or change?
10/N
(Disclaimer goes here that pregnancy is different for everyone, and I'm definitely not advocating for late third trimester oncall for anyone who isn't feeling up to it. But I was glad that having a policy to tag out in an emergency meant I could help out and take the shift.) N/N
This content can be removed from Twitter at anytime, get a PDF archive by mail!
This is a Premium feature, you will be asked to pay $30.00/year for a one year Premium membership with unlimited archiving.
Don't miss anything from @trishaweir,

subscribe and get alerts when a new unroll is available!