Short answer: YES. And I can briefly explain why.
huckmagazine.com/perspectives/o…
@mmegannnolan
@glosswitch
@MeghanEMurphy
@jessphillips


The "male feminist" is a running joke both among feminists and anti-feminists. Like, dear God,
#StopClymer
, right? Why is this? Isn't it because the male feminist's motives are so transparently obvious? Yet he expects to be taken seriously?
Or what about
@BillClinton
? Isn't it obvious that he became a politician for the same reason I, as a teenage boy, learned how to play guitar? Feminists can debate among themselves which is the more honest way a guy can try to get laid.
Most of what feminists call "sexism" or "misogyny" nowadays seems to be synonymous with "guys trying to get laid." If left-wing politics is considered to be the sine qua non of sexual access to young women? Hello, "male feminist"!
Can the left-wing politics of the "male feminist" ever be entirely sincere? Shouldn't we suspect the progressive guy is running a three-card monte hustle? He conceals his selfishness behind ostentatious "social justice" gestures.
What? You say progressive men abuse women while giving lip service to "choice" and "social justice"? I'm shocked -- shocked, I tell you!
@mmegannnolan
@glosswitch
@MeghanEMurphy
@jessphillips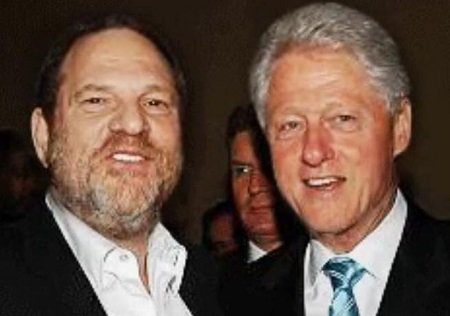 There is such a thing as an honest proposition, a free and rational exchange of value -- voluntary cooperation for mutual benefit. In economics, this is what is generally called capitalism. In politics, "progressives" are against capitalism.
The progressive begins by denying that a free and honest exchange of value is desirable or even possible. Certainly no progressive believes capitalism is beneficial, or preferable to government-mandated economic "equality."
At its heart, the "progressive" economic agenda is about denying the personal agency of the individual. Everyone is either (a) a ruthless oppressor or (b) a helpless victim of the all-powerful "system," according to progressives.
Feminism translates the "progressive" worldview from the domain of economics into the realm of sexual relationships. You're either (a) a cishet male oppressor or (b) a helpless victim of "patriarchy."