Inside Facebook: Secrets of the Social Media Giant.
#dispatches
has been undercover inside facebook's moderators. Watch on C4, Tues at 9pm to see the levels of violence, self-harm and hate speech allowed to stay on the site...and how the decisions are made. Presented by
@krishgm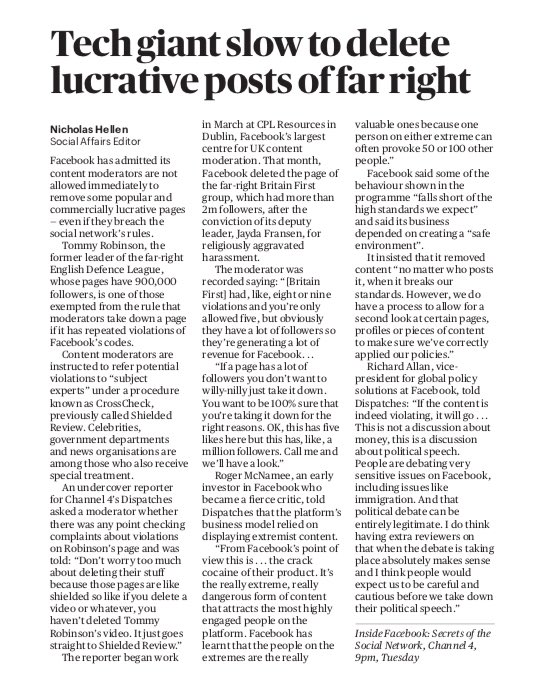 Great to see so much coverage in the papers today of
@C4Dispatches
Inside Facebook: Secrets of a Social Network. Please do watch tonight at 9pm on C4.
#Dispatches