💥Heidi Heitkamp's GOP Opponent Is Saying Too Much re: Kavanaugh
#KavaNO
Heidi Heitkamp 202-224-2043
Collins 202-224-2523
Lisa Murkowski 202-224-6665
Joe Donnelly 202-224-4814
Joe Manchin 202-224-3954
Jeff Flake 202-224-4521
Jon Kyl 202-224-2235
slate.com/news-and-polit…
💥💥Please read: best argument is that the The American Bar Association has called for the Senate Judiciary Committee to delay voting until an FBI investigation can be completed. The "appointment is simply too important to rush to a vote." -ABA
#KavaNO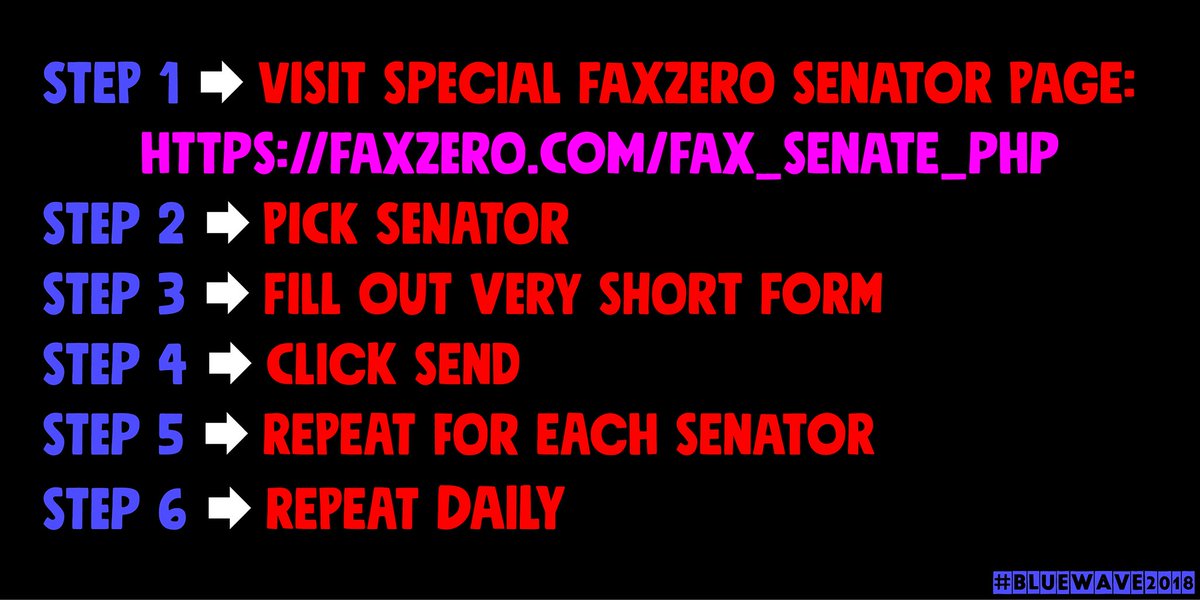 🔗Link to faxzero where you can send free faxes. Fax numbers are provided for all Senators.
1, Kavanaugh needs an FBI investigation into sexual assault/rape charges
2.
His temperament is not suitable for
#SCOTUS
3.
He committed perjury multiple times
faxzero.com/fax_senate.php
(cont'd)
💥4. Kavanaugh has had issues with drinking since high school
Fax numbers for the 7 Senators who are still on the fence.
💥FYI Claire McCaskill and Doug Jones have already indicated "no" votes on Kavanaugh:
npr.org/2018/09/20/649…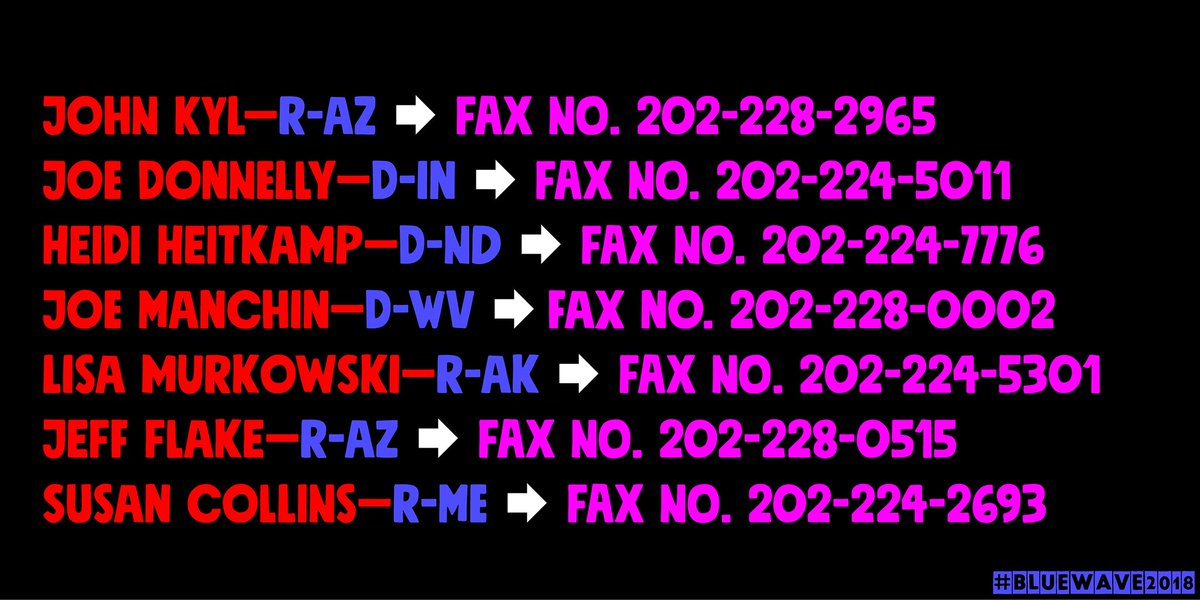 Don't forget the ABA letter. 👇


🔥🔥🔥Vote for the entire Senate is scheduled for Saturday, September 29th at 12 noon so time is of the essence!!
🙏Thanks for reading!
#KavaNO
#KavaNOPE
#StopKavanaugh
#StopKavanaughNow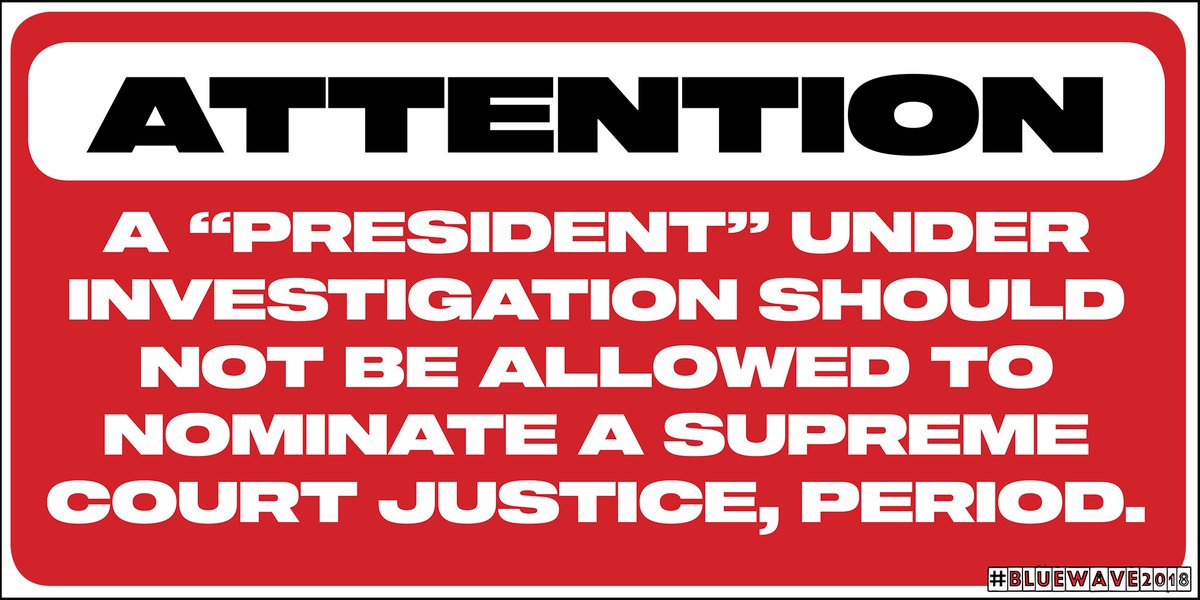 🧐Early this morning after this thread was sent, Jeff Flake announced he was voting YES on Kavanaugh, so please cross him off the list.