Good morning RVA! Anyone remember Leon Benjamin who ran for 9th District
#RVACouncil
in 2016? Did you know he is the Richmond City Republican Party Chairman now?
He is out here prospecting Republican and conservative candidates to run in
#RVA
. 🧜🏻‍♀️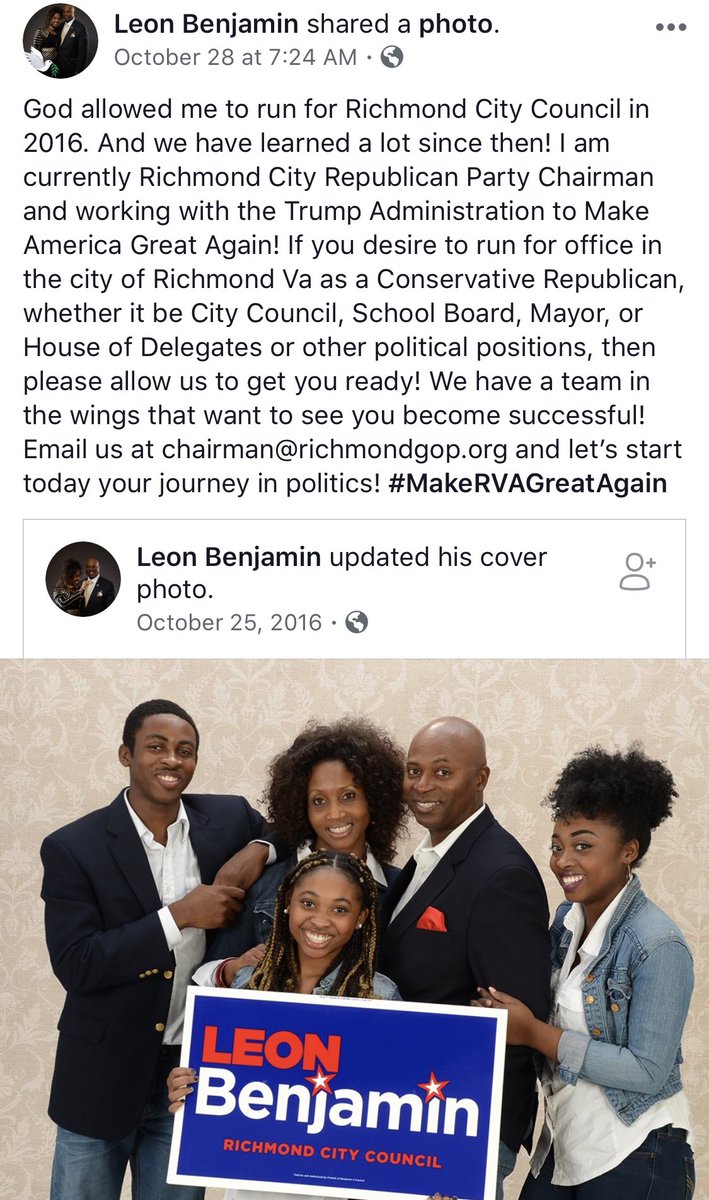 If you don't remember Leon Benjamin from him
#RVAMayor
run, maybe you'll remember him from when he was stumping for Trump on Fox News.
Or maybe you remember a week or so ago when he was with Pence stumping for Brat.
#VA07
#RVACouncil
🧜🏻‍♀️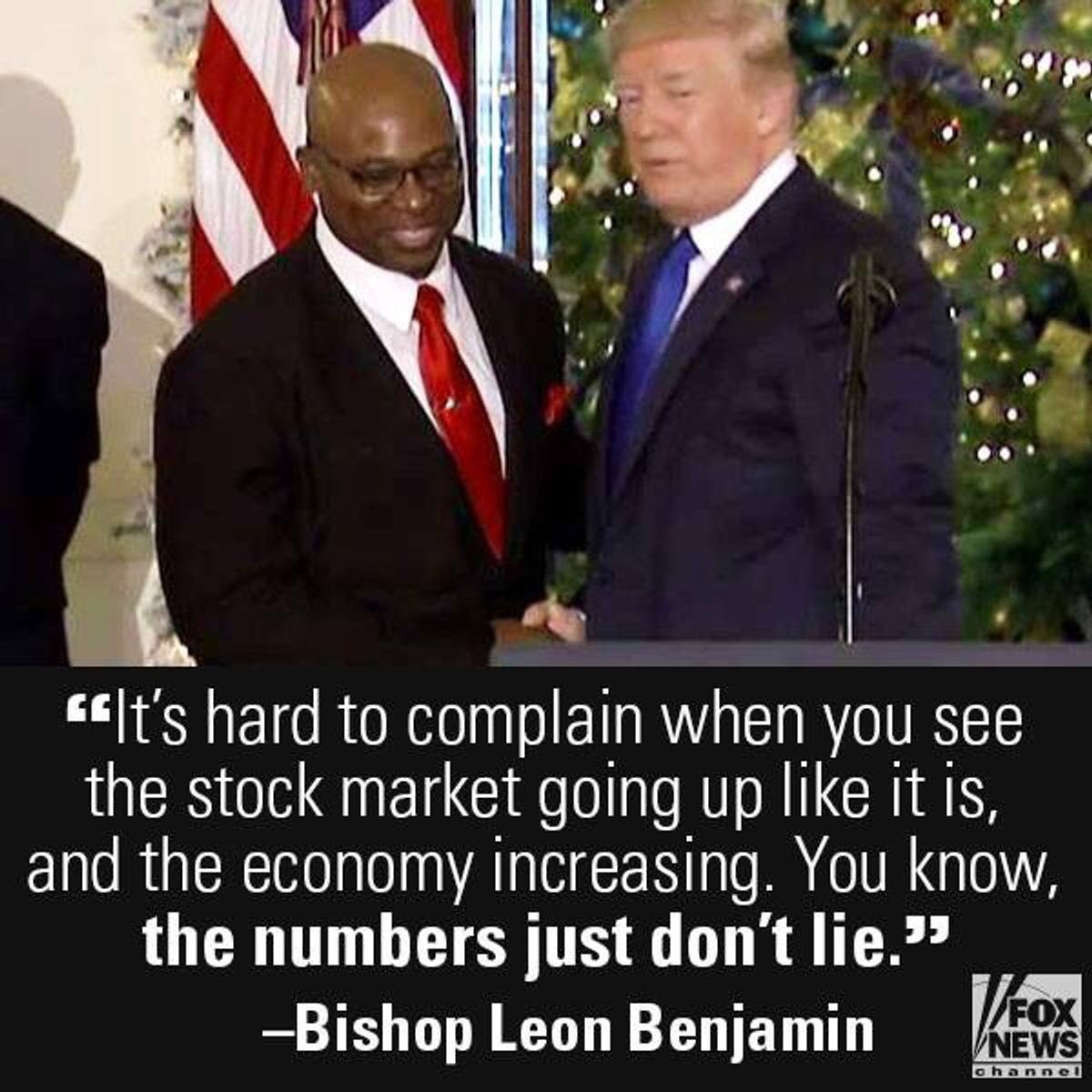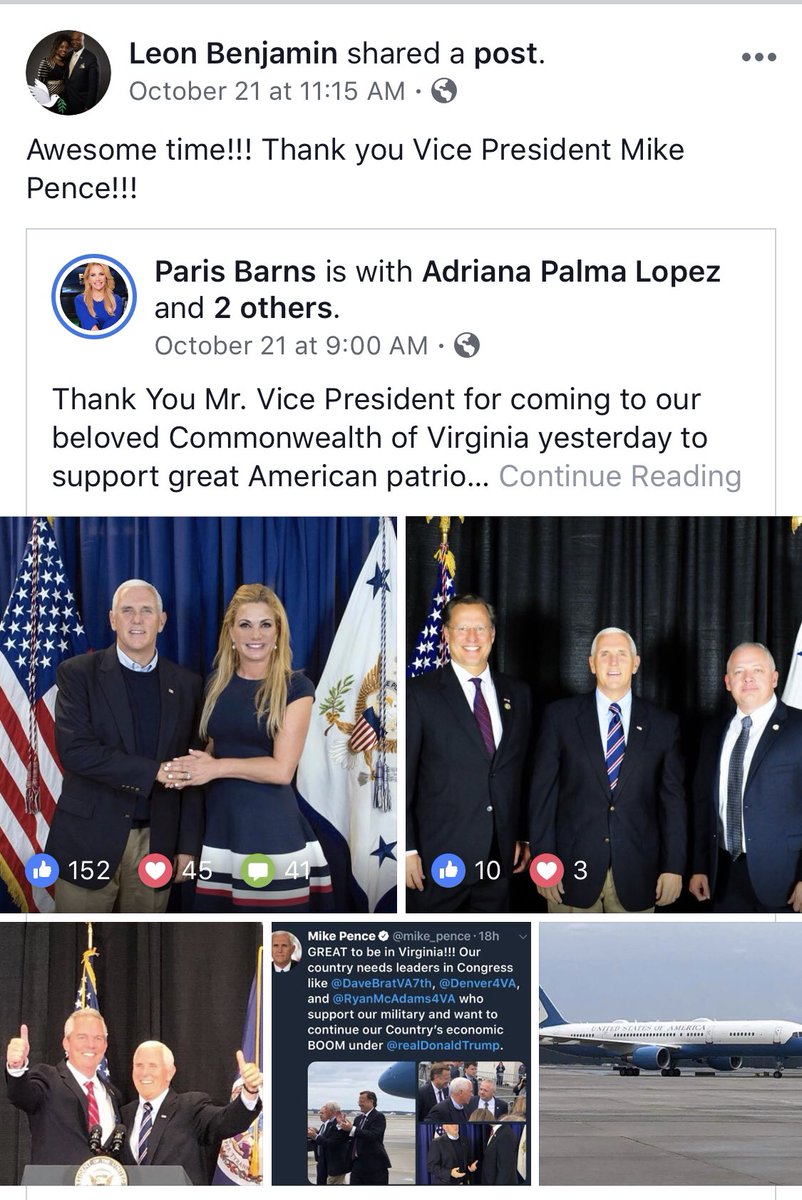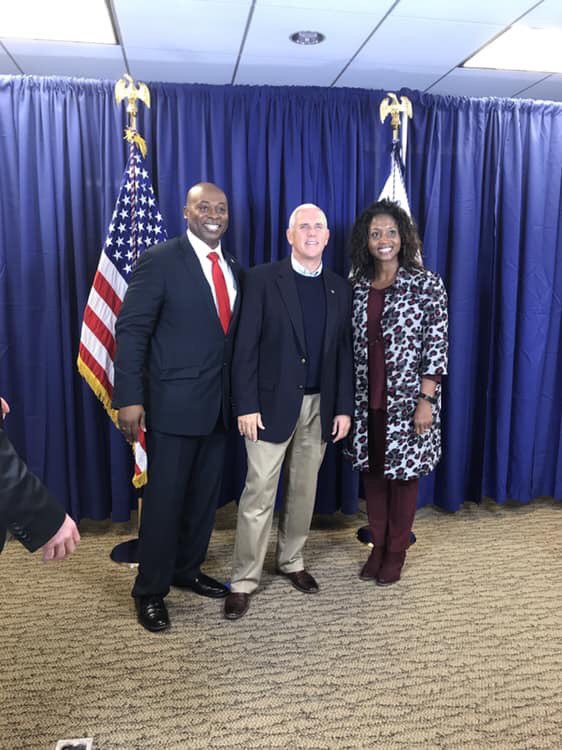 He also runs the website
makervagreatagain.com
What is the point? For as "safe" as people may think
#RVA
is on Election Day... don't lose sight of the fact that there are people in Richmond actively pushing Trump's policies encouraging people to Vote Republican. 🧜🏻‍♀️


To use sexuality and gender like it's a weapon is frankly disgusting. We are who we are but this man, a pastor, buys into being derogatory and negatively perpetuating these claims like it is some type of "hit campaign" in an effort to not elect a black woman. 🧜🏻‍♀️
He aligns himself with the worst leadership in the Republican Policy and disseminates hateful ideology.
Tomorrow is Election Day
#RVA
... we MUST vote tomorrow and continue to organize and stand strong against this type of hate in our city. 🧜🏻‍♀️
For a black pastor (bishop, preacher etc) to call himself a distinguished leader in the community & not understand the detriment the policies he's pushing have on his immediate community is saddening. To be a POC & be this far removed for the needs of your community...💄
RICHMOND is too GREAT for this level of cooning not to get called out. You want to make VA great again, go vote with conviction & hold your officials accountable. Every vote most certainly counts & make sure you remember who "cast the first stone" of lies on that ballot. 💄
Before you get bent all out of shape, I, the black girl said it. So come straight for me. As a black woman it's important that I plainly hold no punches in calling out the hurtful & damaging attention seekers among us. All skinfolk ain't kinfolk, perceived power will do that. 💄