Sarah Huckabee Sanders said Michael Flynn's lies have "nothing to do with the president." I'm betting Trump knew Flynn was an unregistered agent of the Turkish govt and was okay with Flynn doing Erdogan's bidding while he was a Trump campaign official and his future NSA.
#Maddow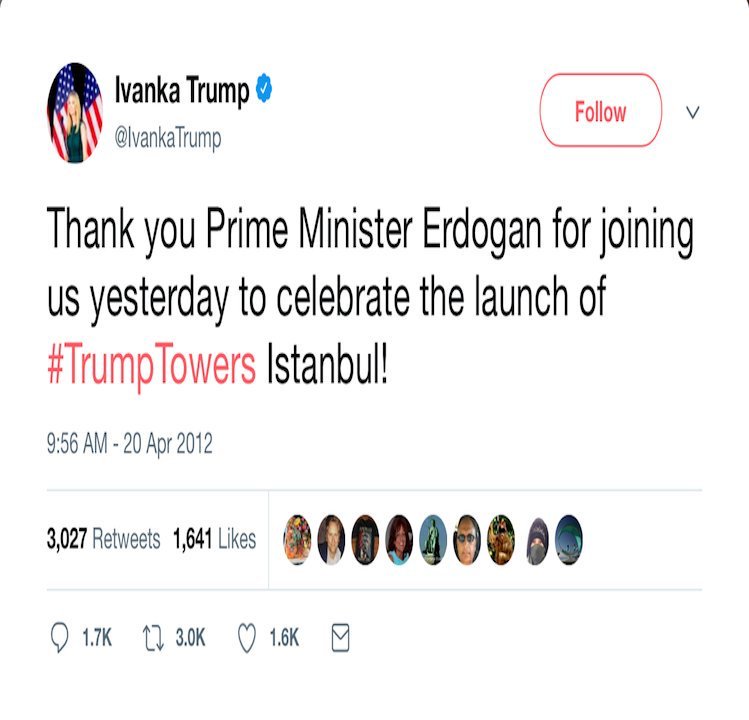 Cooperating witness & money launderer Reza Zarrab [whose lawyer is Rudy Giuliani and who Michael Flynn allegedly agreed to spring from prison as part of his $15M 'kidnap Gulen for Turkey' deal] ran his business out of Trump Towers in Istanbul.
#Maddow
"Erdogan's govt began cultivating Trump's team before the election. Michael Flynn was hired as a pro-Turkey lobbyist & continued receiving Turkish money during the transition. After Flynn resigned, they began working with Trump adviser Giuliani."
#Maddow
JUDGE: So Flynn could've also been charged in the VA indictment unsealed on 12/17 [acting as a foreign agent & conspiracy to extradite Gulen] & his exposure would've been significant, right?
GOVT: Yes.
Trump is still trying to 'extradite' Gulen.
#Maddow
"I hope you can let the Flynn go."

In JUN 2016, after then-candidate Trump called for a Muslim ban, Erdogan demanded Trump's name be removed from Trump Towers Istanbul. After Michael Flynn's NOV 2016 op-ed re ousting Gulen, Erdogan STOPPED demanding removal of Trump's name.
#Maddow
econ.st/2SR6t06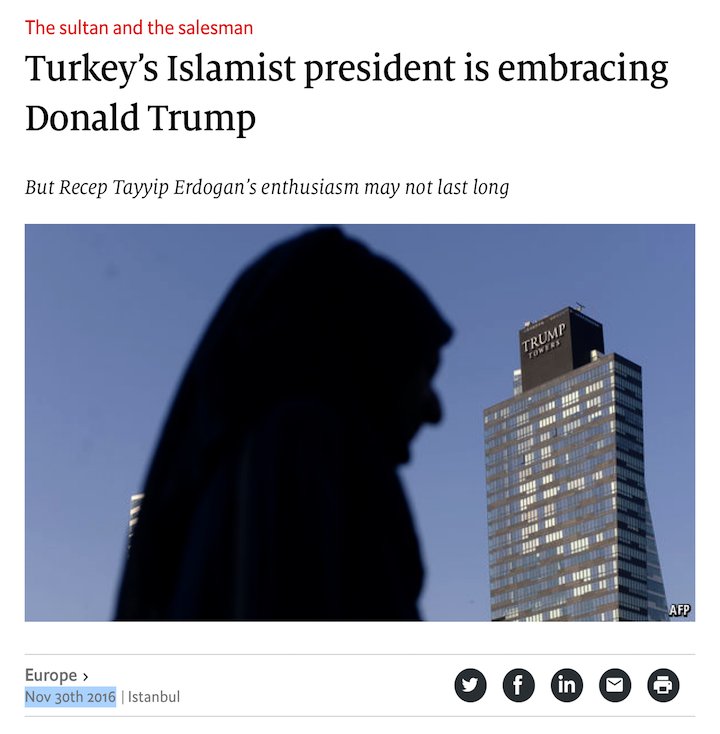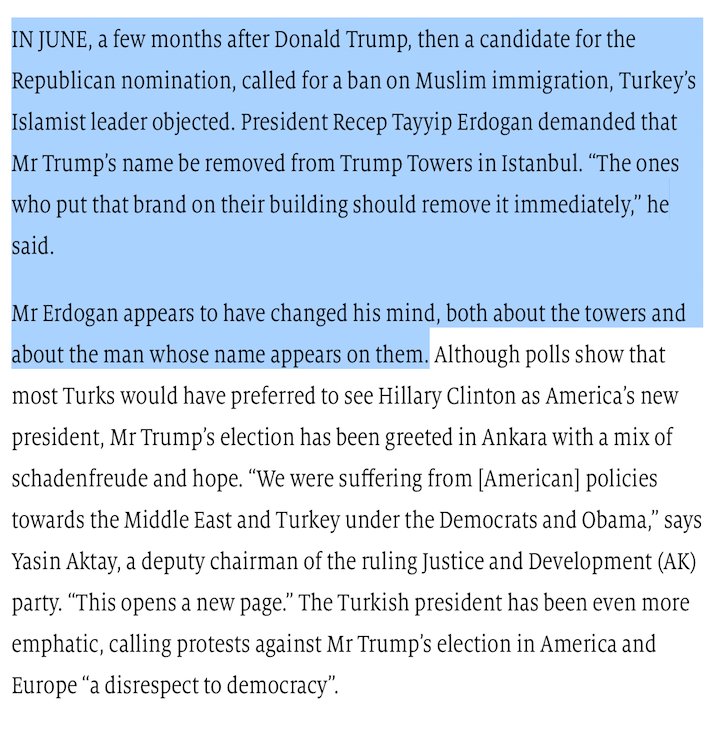 Jon Iadonisi [who helped Flynn 'investigate' Fethullah Gulen for the Turkish govt] did "social media" work for Trump's campaign. "What that work consisted of—and why his company was not disclosed as a vendor by Trump's campaign—remains a mystery."
#Maddow