1.
Trump's Fox cabinet returned from vacation yesterday and urged him to "stay strong" on the shutdown.
mm4a.org/4Qt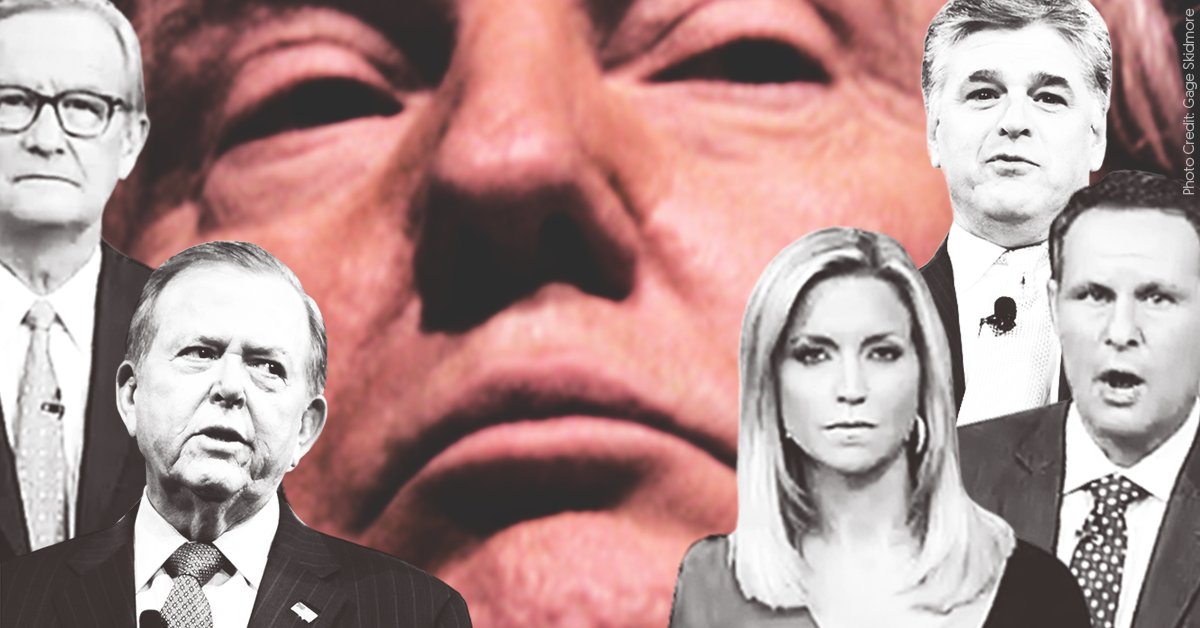 2.
For the first 10 days, Trump had to watch the B-team cover his shutdown. But now Hannity, Dobbs, and company are back, and they are continuing to egg him on.
3.
Trump's Fox cabinet has been a problem for a while. But we are now moving toward a dynamic where they possess real veto power over government actions.
4.
People like Dobbs and Hannity are accountable only to their Fox bosses -- who refuse to rein them in -- and to their hard-right audience. It is in their interest to be as extreme as possible, demanding total victory and scoffing at compromise.
5.
Trump shut down the government over the wall because the network's commentators demanded it. Any tentative deal that he makes with Democrats to reopen it could be derailed with a few harsh words from a Fox host.
6.
This is a major problem for good governance and the basic functioning of the political process.
#fin