A Destructive Lie Thread
In 2017 the towns of
#Coligny
& nearby Lichtenburg were the scene of extensive rioting following the death of a teen, Matlhomola Mosweu, who died en route to the police station after being apprehended by 2 white farmers for allegedly stealing sunflowers.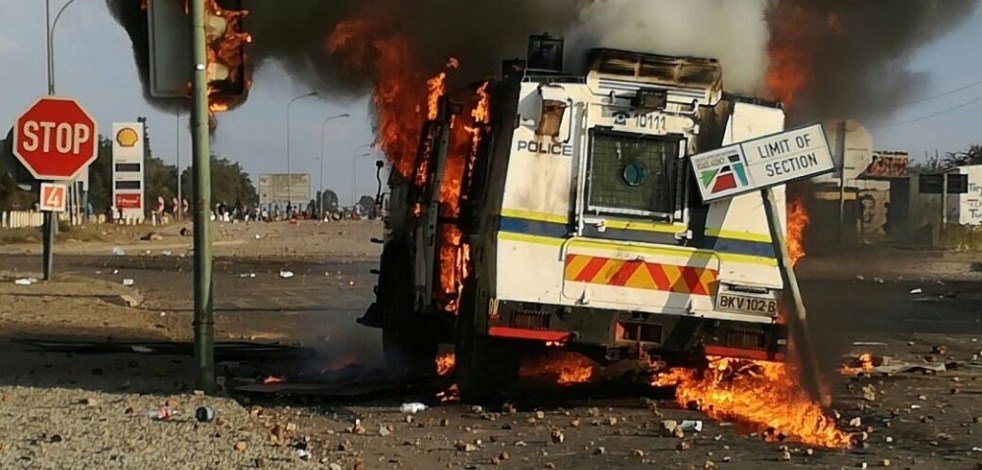 An eyewitness, Bonakele Pakisi, claimed he saw the farmers throw the teen from the van.
They pleaded not guilty, claiming that the teen had jumped from the back.
They were found guilty of murder, kidnapping, intimidation, theft, & pointing a firearm.
m.news24.com/SouthAfrica/Ne…
Judge Ronnie Hendricks said that after all the contradictions, probabilities and improbabilities were taken into account, hos judgement relied on witness Bonakele Pakisi.
News of the death triggered mass violent protests, looting & destruction that left 6 houses & 3 trucks burned out & several shops looted & damaged (predominantly owned by whites, foreigners & other minorities.)
The chaotic scenes were all over the news.
m.news24.com/Video/SouthAfr…
It's now been revealed (
@RapportSA
) that the only eyewitness in the
#Coligny
case (who testified that he saw the accused throw the teenager from the van), told a pastor and an attorney that he lied.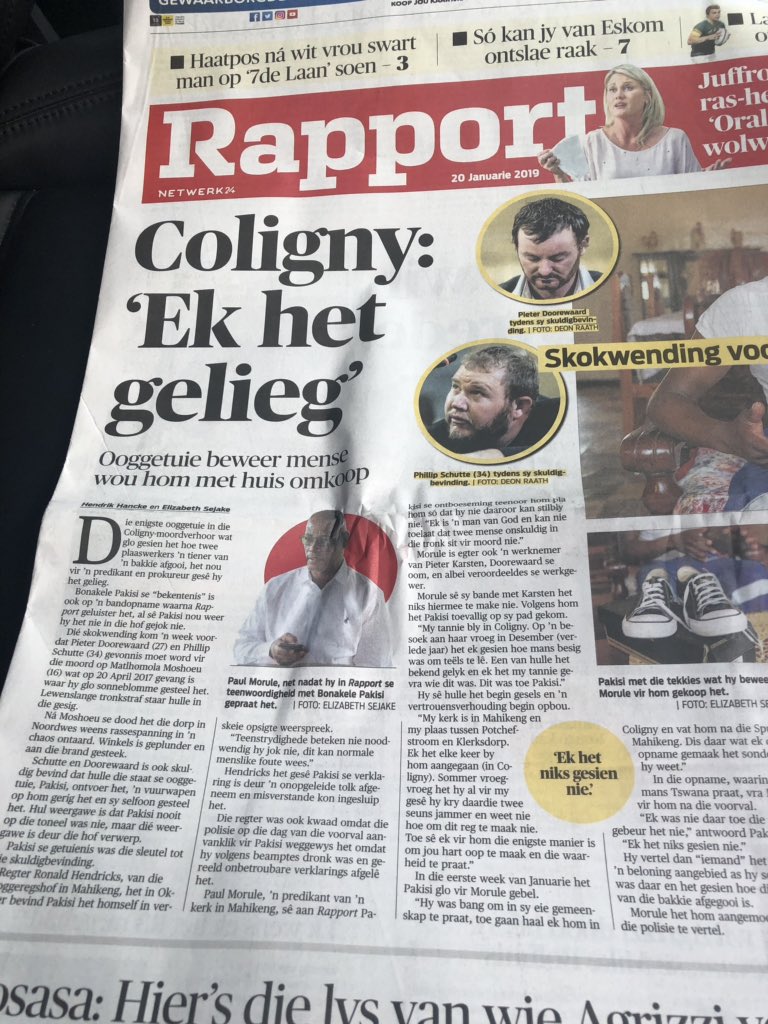 All the
#Coligny
destruction & violence, weeks of TV & social media debate about how racism is alive, endless fuel to the political fire of villainizing whites. All of it, based on a lie.
The SA Media, who breathlessly reported the murder, are now mostly quiet about the truth...
In
@ErnstRoets
'
#KillTheBoer
book:
The
#Coligny
incident was covered more by the English South African Media than their coverage of ALL
#FarmMurders
over a 2 year period.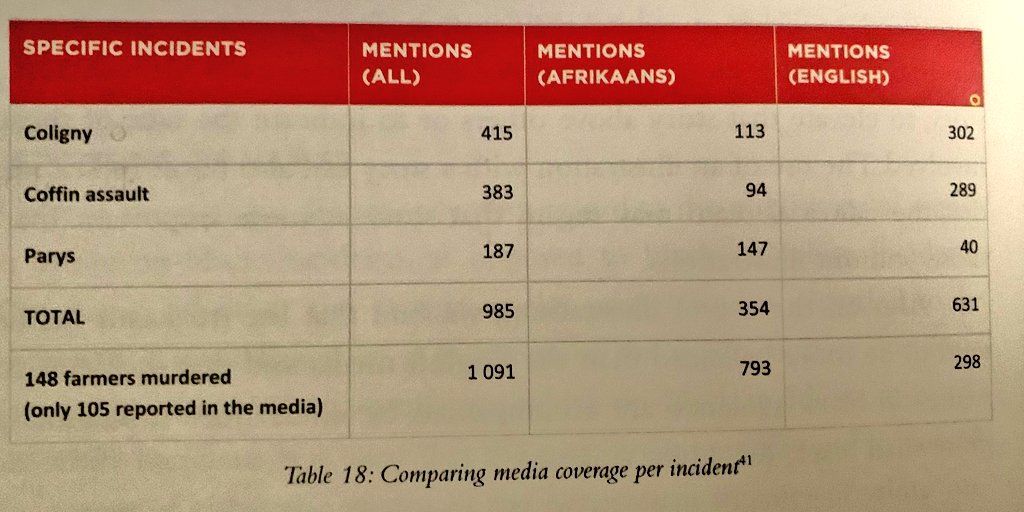 Lessons to be learned from this debacle?

1.) A lie can travel half way around the world while the truth is putting on its shoes.

2.) Race-baiting & outrage gets clicks/votes.

3.) Opportunistic media outlets & political parties are the biggest destroyers of SA's social fabric.