Holocaust denial in the Labour Party? John Pocock, who says he's a
@UKLabour
member in Rossendale & Darwen, reckons that the only
#antisemitism
in the party comes from its Jewish members. /1


Pocock's claim - that the only Labour members being antisemitic were the Jewish members - went without challenge from anyone else in the thread but unsettled me as it suggested he held some very negative attitudes towards Jewish people. So I looked up his Facebook profile.
/4
It didn't take long to see where he was coming from. Comrade Pocock was rightly concerned about the plight of Palestinians in territories occupied by Israel. But his criticisms seemed directed at Jews not the Israeli government and they often referenced the
#Holocaust
. /5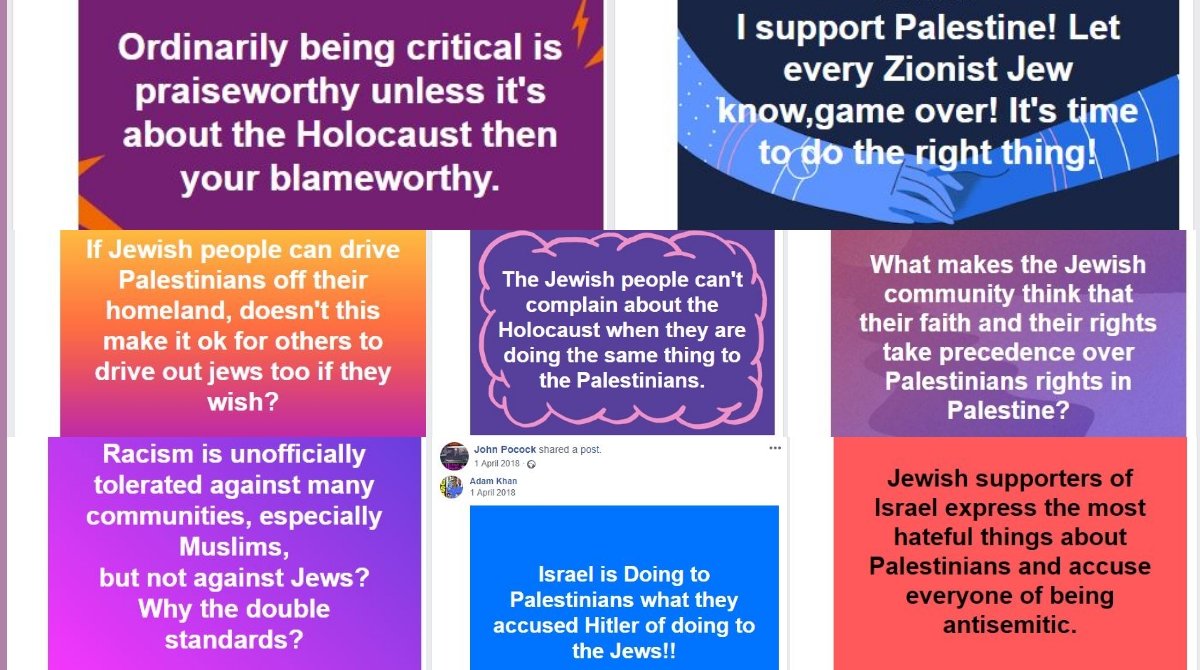 Back to the original thread where I had spotted John Pocock, I challenged his comments about Jews and pointed out that he was a Holocaust denier. I also mentioned some of the original poster's other friends who dismissed antisemitism had indulged in it themselves.
/12
That wasn't well received. I won't go into detail here, but the OP turned it round as if I were accusing him personally of antisemitism and demanded that I apologise. He had nothing to say about his friends' views. Several people declared that they would be blocking me too.
/13
One person showed concern, but she was the exception. This is what happens in such exchanges. Many people who demand evidence of antisemitism in the Labour Party will react furiously when it's provided, regardless whether it shows their own or others' hypocrisy.
/14
They publicly demand actual examples but accuse you of orchestrating pile-ons if you provide them. They claim blatant antisemitism is merely criticism of Israel and/or anti-Zionism. They accuse you of trying to bring down Corbyn, working for Israel or worse. It's very depressing.