1)
I'm frustrated Steven Pinker won't admit an error in Enlightenment Now. Summary:
- Pinker names Stuart Russell as an expert who's skeptical of AI risk
- Someone points out that's exactly backwards; Russell is one of the main experts warning about AI risk
- Pinker doubles down
3)
Here's Pinker's response to Torres. He cites a post Russell wrote which says there are "reasons for optimism" about AI risk.
whyevolutionistrue.wordpress.com/2019/01/29/a-r…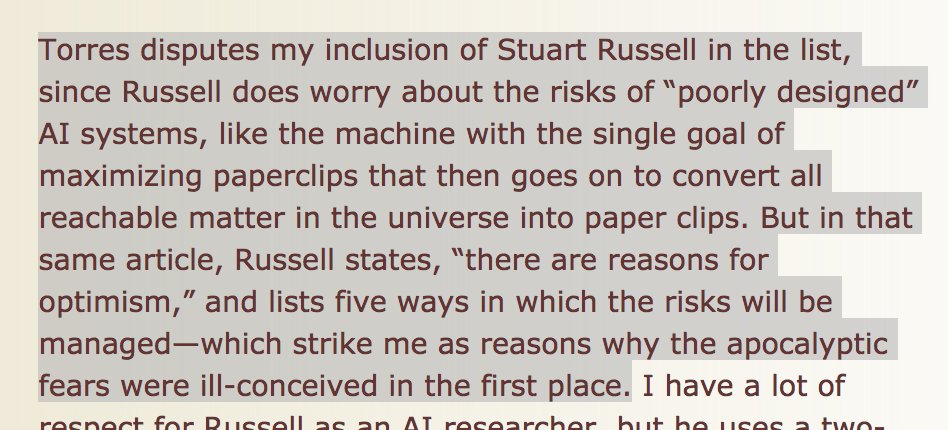 4)
But Russell says in that post that AI could wipe out humanity & we need ppl working on AI safety. His reasons for optimism at the end don't negate what he believes is a serious risk. I don't see how you could read this & call him a skeptic of AI risk.
edge.org/response-detai…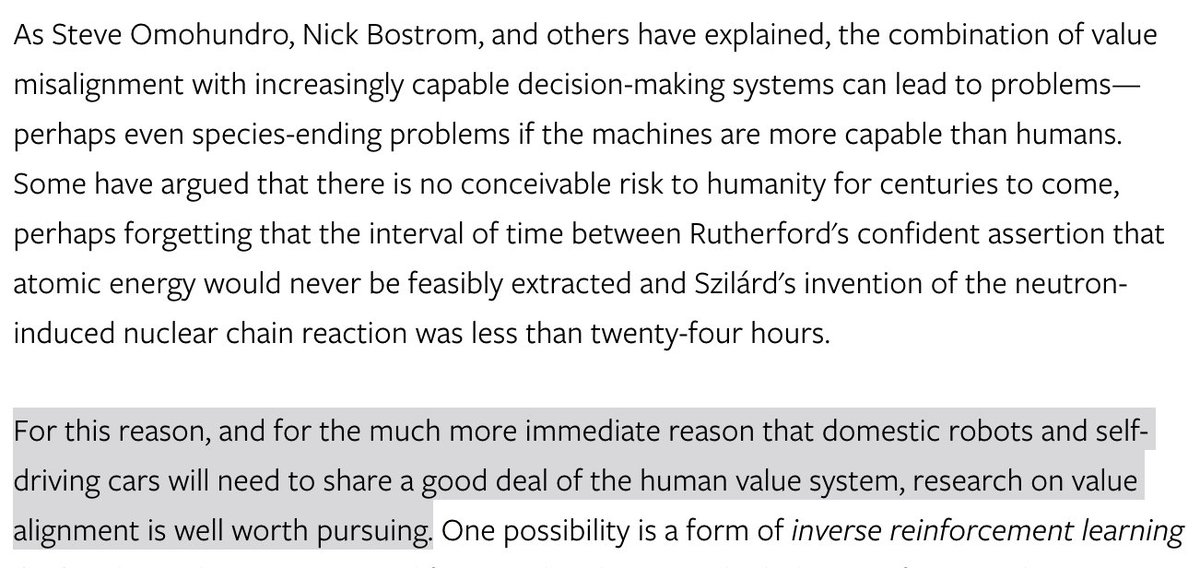 5)
And you can easily find other articles and interviews with Russell where he talks about AI as an existential threat, e.g.:
technologyreview.com/s/602776/yes-w…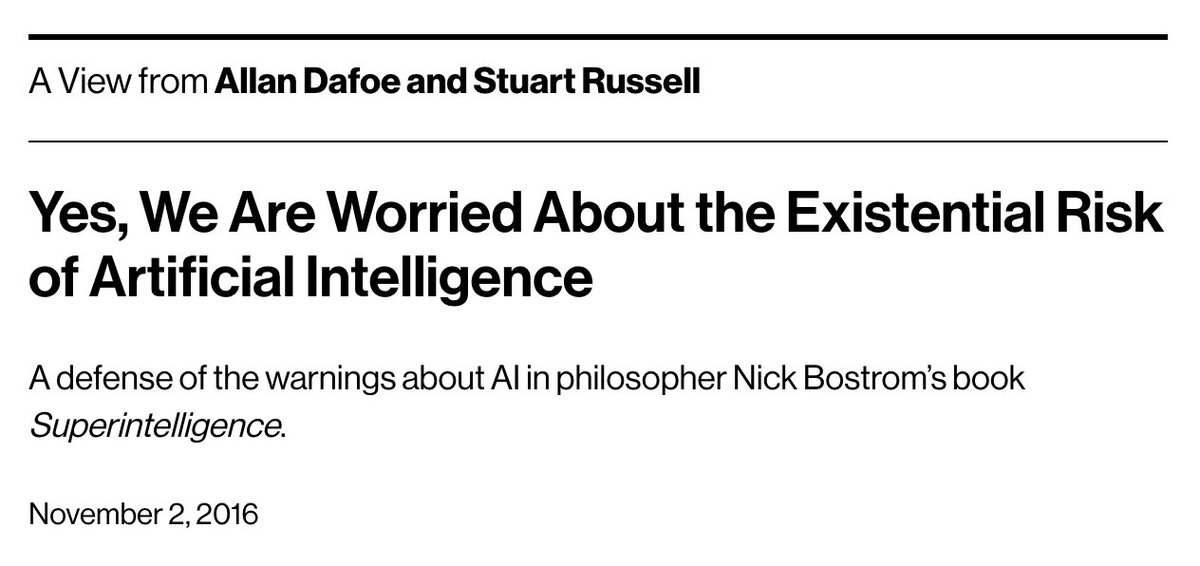 6)
To be clear: I ~agree with the thesis of Enlightenment Now. I like Pinker's work in general. There are lots of dumb critiques of Pinker. I'm not taking a position on the AI risk issue here.
My point is it's bad that Pinker got this fact wrong and won't admit it.
/end