THREAD! Now that everyone is looking, wanna to learn some history about RVA's racism?
@theValentineRVA
has a series called
#ControversyHistory
that explores our difficult history. TOMORROW the topic will be
#healthcare
disparities. This include's medical college graverobbing.
In December, on our weekly show
#MUNICIPALMANIA
, we spoke with Dr. Shawn Utsey about his research documented in Until the Well Runs Dry regarding the history at the Medical College of VA of using black bodies in the name of medical advancement.
"That the secretary of the Anatomical Board, Dr. William P. Matthews fully intended that the weeping widow of Solomon Marble should not have the body of her own husband after he had complied with the laws demands..."
#ControversyHistory
🧜‍♀️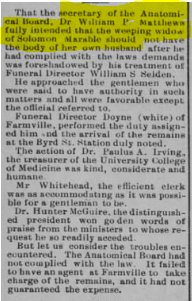 So.... then they got the law involved.
"But the body was shipped to Richmond by express to the University College of Medicine and that institution had control of it."
#ControversyHistory
🧜‍♀️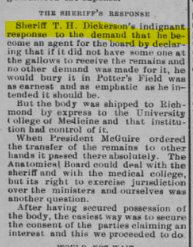 "He knew that crowd would not leave without the body."
"The body was protruding from the barrel, eyes filled with salt, mouth open, tongue slightly protruding, arms extended, while the salt mixed with blood which had been wasted lay on the floor."
#ControversyHistory
🧜‍♀️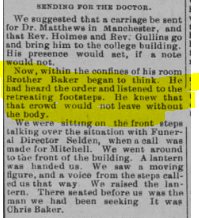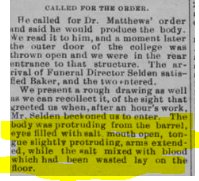 "The next morning, the barrel had to be broken in pieced in order to remove the remains."
#ControversyHistory
🧜‍♀️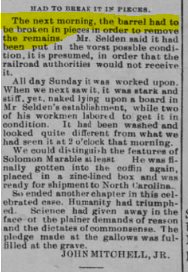 Even after there was a legal procurement process for colleges to acquire bodies, it took public outcry and people getting arrested to make those in power comply with the law.
#ControversyHistory
🧜‍♀️
The impact the history of grave robbing in medical colleges across the country has had a devastating impact on quality of healthcare for people of color. The blatant racism in the medical industry that occurred in our city and other places across the country is disturbing.
Come out tomorrow to
@theValentineRVA
for a
#ControversyHistory
that you don't wan't to miss! It explores race through the lens of Richmond's healthcare disparities from the 1918 flu pandemic & dehumanizing medical practices to HIV/AIDS.