I'm sick of this
#BullSchiff
...
• the Dossier was shit
• Schiff is shit
• Kyle Griffin buttoning his shirt like a damn Nazi is shit
... and so was the 'hack' narrative. This is a new/short thread on how I know you people are ALL
#FullOfSchiff
On October 24, 2016
@esquire
published an article that quoted Dimitri Alperovitch as FIRST LEARNING of the hack on the morning of May 6th, 2016.
RE:
esquire.com/news-politics/…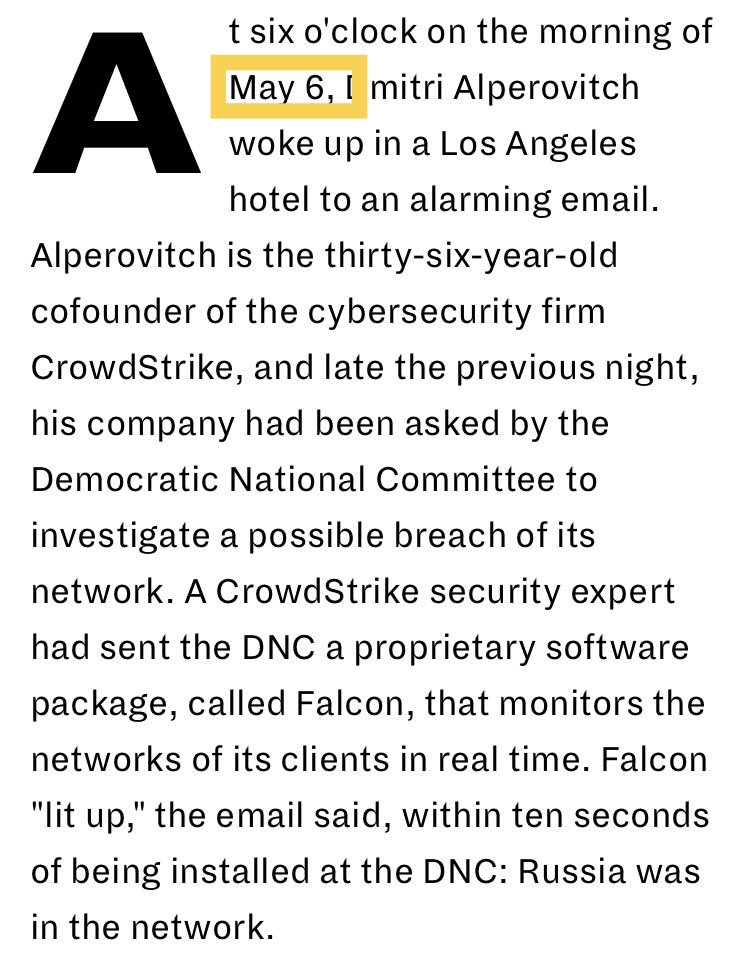 THE DAY BEFORE Dimitri even learned of the hack, Strzok sends a text to Lisa Page

"Fancy Fancy"


Not just one, but TWICE!

"Double Fancy Fancy!"

Note: The discussion is in regard to her leaving a meeting at the White House... and riding to DOJ in Sally Yates car!


And don't tell me it just a coincidence that he sent a "Fancy Fancy" text, bc in the sequence she references that she has a lock-bag.

Reminder: This is the day BEFORE Alperovitch says he found out about the DNC hack!

Apparently, before it had it's NAME!


The only person in this entire narrative that isn't
#FullOfSchiff
is
@IGGYAZALEA
EVERYONE ELSE IS SHIT!
So I'll leave you my girl Iggy!
PS: Kyle... either put a damn tie on or undue that top button - you look like a 'White Nationalist'!🖕🏻
[End]