Hotel vs OTA, battle of demand aggregation
$MAR lower $EXPE commissions from 12 to 10%
$WH says when it acquires indie brand, % of booking thru OTA decrease by 1/2, from 50% to 25%
$HLT 35% of rooms booked direct from web/app,
@skift
bit.ly/2Z38SIT
#hotel
#OTA
#travel


New $MAR $EXPE contract as reported by
@skift
bit.ly/2D9GueI
$MAR obtained: hotel owners can decide what room rates & when (seasonality) to distribute on expedia
Doesn't mention updated take-rate for EXPE
#hotel
#OTA
#travel


$GOOG enhance its hotel booking engine w/ maps + content/photo.
Benefits $MAR $HLT $WH $IHG
Hurts $BKNG $EXPE; their search ad expenses paid to $GOOG increased frm $1.5B in'14 to $3.5B in'18, but the O.G. aggregator dgaf
bit.ly/2v4zEmk
from
@skift
#hotel
#OTA
#travel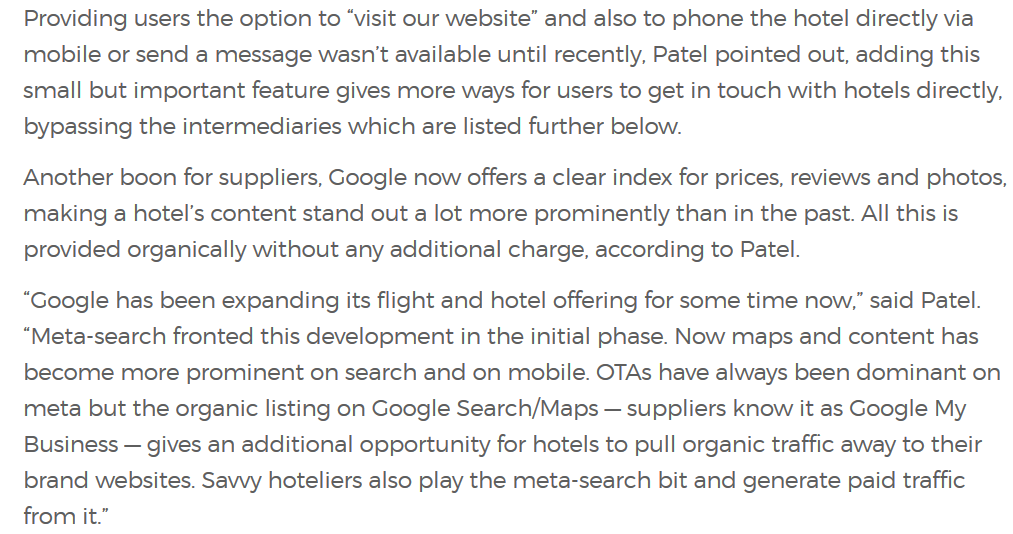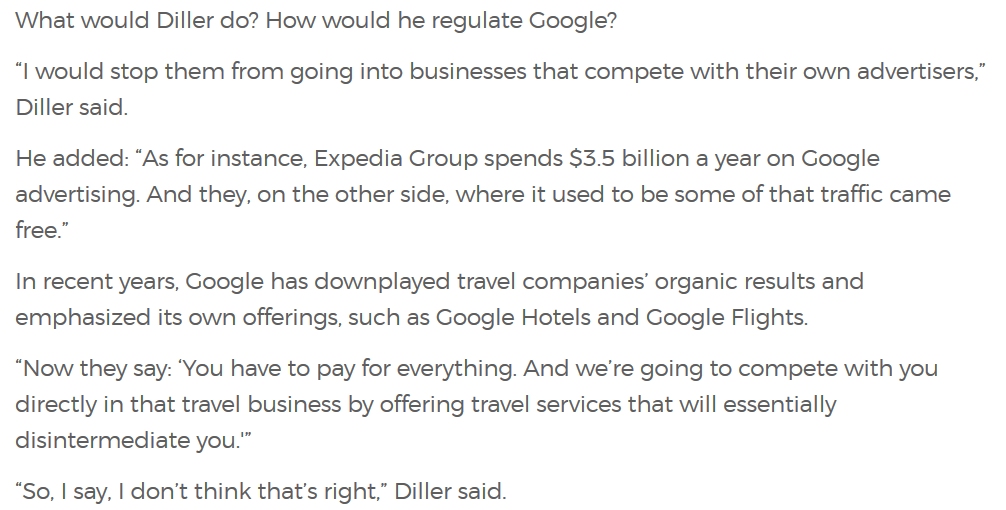 Clues into what $MAR negotiated for vs $EXPE:
Control, in 1) on/off switch; 2) rates & inventory type; ranked higher than 3) commission %
from
@skift
-
skift.com/2019/03/20/wha…
#hotel
#OTA
#travel


$MAR focuses on what franchisees want - profitability.
Good for building LT relationships with franchisees (vs. other franchisors, e.g. in restaurants, focusing only on SSS growth)
skift.com/2019/03/18/how…
#hotel
#travel


Interview w/ $MAR CEO
@barronsonline
Shares thoughts on home-sharing & general consumer behavior $ABNB
i) $MAR can't benefit from its usual regulatory capture
ii) At end of day, most consumers just care abt price
barrons.com/articles/marri…
#hotel
#travel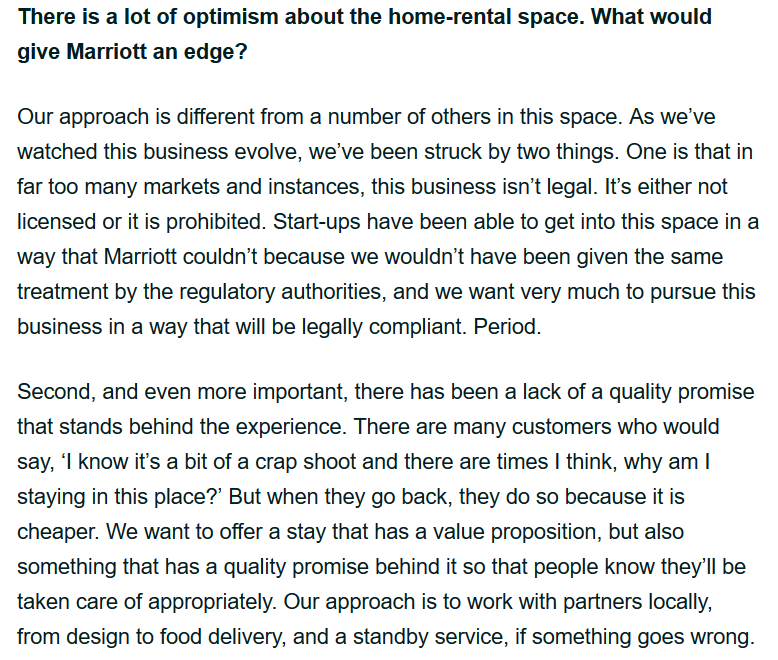 Summary long thesis on $MAR
@barronsonline
from Vulcan Value h/t
@WTCM3
i) Growing asset-lite royalty stream w/ minimal capex needed for growth
ii) Low operating leverage: Flat profits on (5%) RevPAR vs (15%) profits for lodging REITs
barrons.com/articles/marri…
#hotel
#travel


$EXPE CEO talks about its "customer centricity" but Expedia's iOS app is terrible

$TRIP good at SEO
$BKNG good at SEM
What is $EXPE good at re: demand generation?


Oyo
@WSJ
profile (India's largest budget hotel coming to US)
1.
Signs up unbranded hotels; Oyo gives $ for upgrades in exchange for 5-20% of rev
2.
$5B valuation, same as $WH; $1.5B raised from Softbank & $ABNB
3.
$200M rev, up 250% Y/Y
wsj.com/articles/oyo-h…
#hotel
#leisure