Contempt petition filed by
@BJP4India
leader
@M_Lekhi
against
@RahulGandhi
to be heard by Supreme Court today by a Bench of CJI Ranjan Gogoi, Justices Deepak Gupta and Sanjiv Khanna.
#thread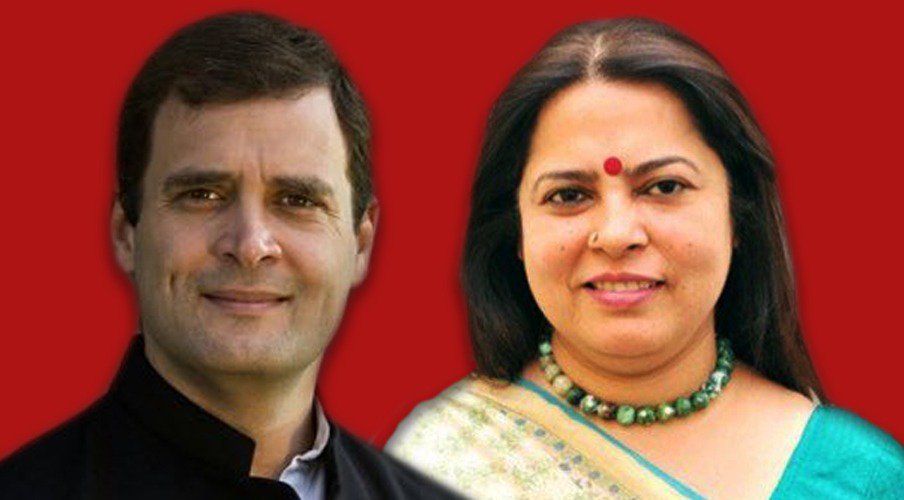 CJI Bench to sit at 11.30.
CJI Bench yet to assemble.
CJI Bench in Supreme Court had not assembled yet. It was announced that the Bench would sit at 11.30 am.
CJI Bench assembles. Mentioning commences.
Hearing in Contempt of court petition filed by
@M_Lekhi
against
@RahulGandhi
commences in Supreme Court.
Mukul Rohatgi appearing for
@M_Lekhi
says "
@RahulGandhi
admits that he had made wrong statement but he did not read the order and that he said it in a eurohpic manner"
The apology by
@RahulGandhi
is in bracket in one line saying "he regrets", it is lip service, submits Mukul Rohatgi.
How can responsible head of a political party say this, asks Sr Mukul Rohatgi.
Who is Chowkidar, asks CJI Ranjan Gogoi.
"His statement from Amethi to Wayanad is Supreme Court said Chowkidar chor hai and Narendra Modi is chowkidar", submits Mukul Rohatgi.
CJI Ranjan Gogoi remarks will hear contempt petition along with review petition.
Is this the way to treat Supreme Court, Rohatgi submits.
It is inconcievable that Supreme Court will say something like "Chowkidar Chor hai". I am expressing regret only for attributing that to Supreme Court, submits Singhvi for
@RahulGandhi
I stand by my political slogan "Chowkidar chor hai".
I regret it only for attributing it to Supreme Court, submits Rahul Gandhi to SC.
@RahulGandhi
Supreme Court issues notice to
@RahulGandhi
, contempt case to be listed along with main review petition on Tuesday next week.