@JandKBank
calls a youth based campaign a parochial attempt by vested interests as a cover up. For state wise selections they made dist wise "requirement" & upon declaration of results added a Dist wise "recruitment" without announcing the Dist wise posts. Hogwash of a notice.
Out of 5 Districts of
#JammuRegion
5 have cut offs much higher than Kashmir. Kashmir District cut off range between 40-42.
5 Districts of
#Jammu
have abovr 44- Jammu 63, Udhampur 57, Kathua 56, Samba 55 and Doda 44.
#JKBankDiscriminationWithJammu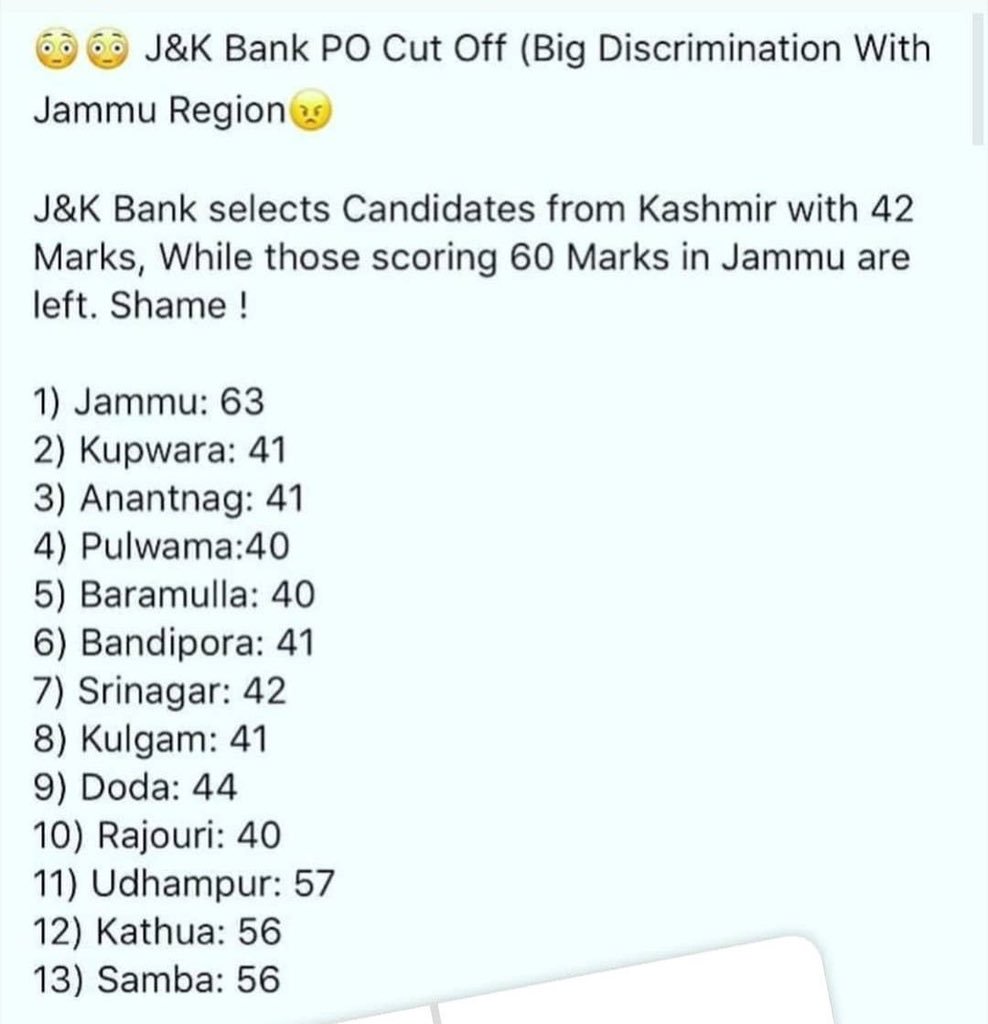 *Out of 10 Districts of Jammu Region.