In the follow4follow cluster we found several examples of highly automated accounts. Many of them aren't active anymore. Probably because Twitter blocked the apps they used.
I used
accountanalysis.lucahammer.com
to look at them. This account used TweetAdder for automation.

In the cluster we identified additional suspicious accounts. They retweeted each other and the main beneficiary @​UdoHemmelgarn.
#FakeprofileFürDieAfd
The suspicious accounts (most likely sock puppets) showed the same pattern of activity: The accounts are mostly dormant. Every few weeks or sometimes months, they become active for one or two hours and publish a high amount of mostly retweets.
#FakeprofileFürDieAfd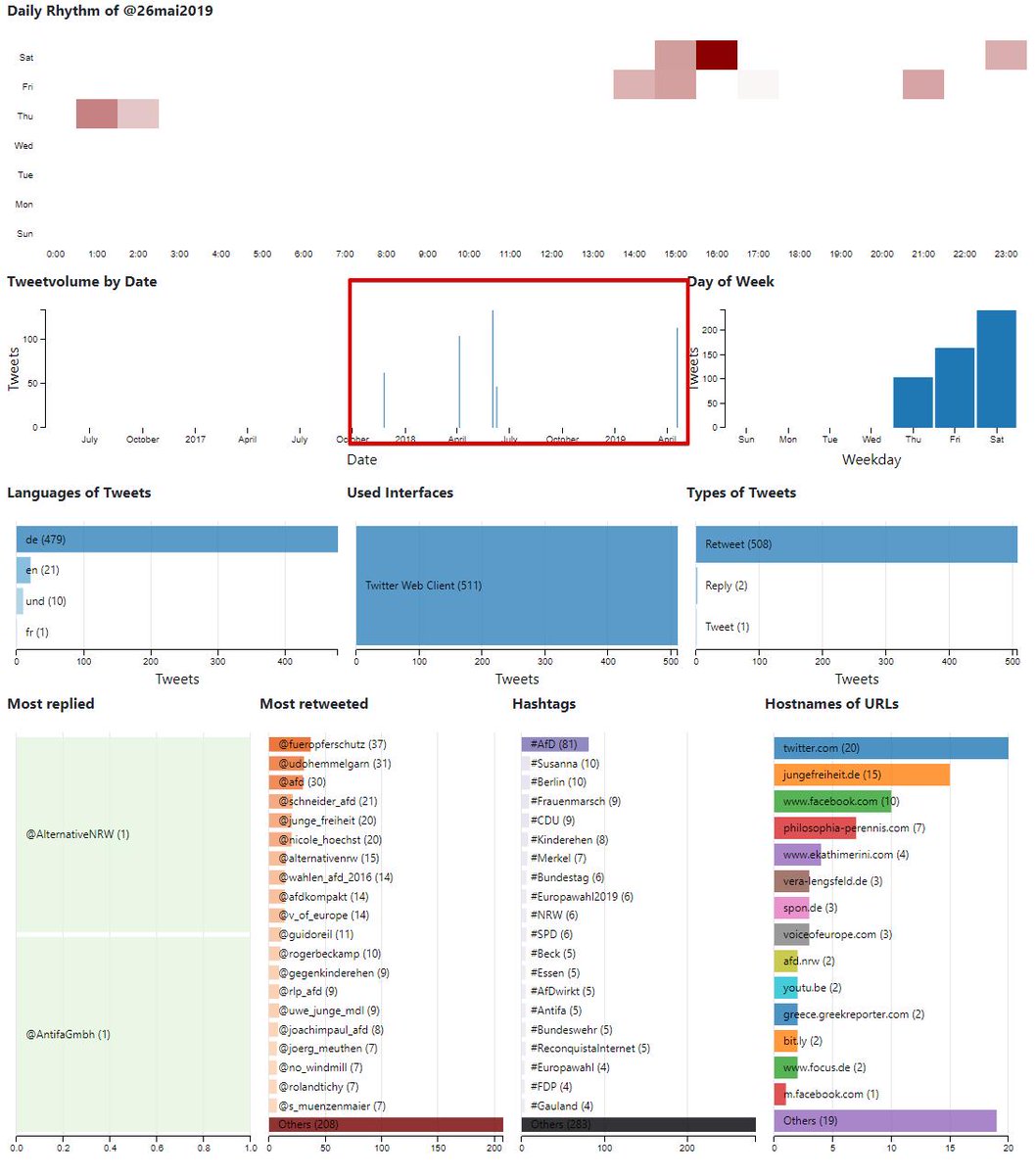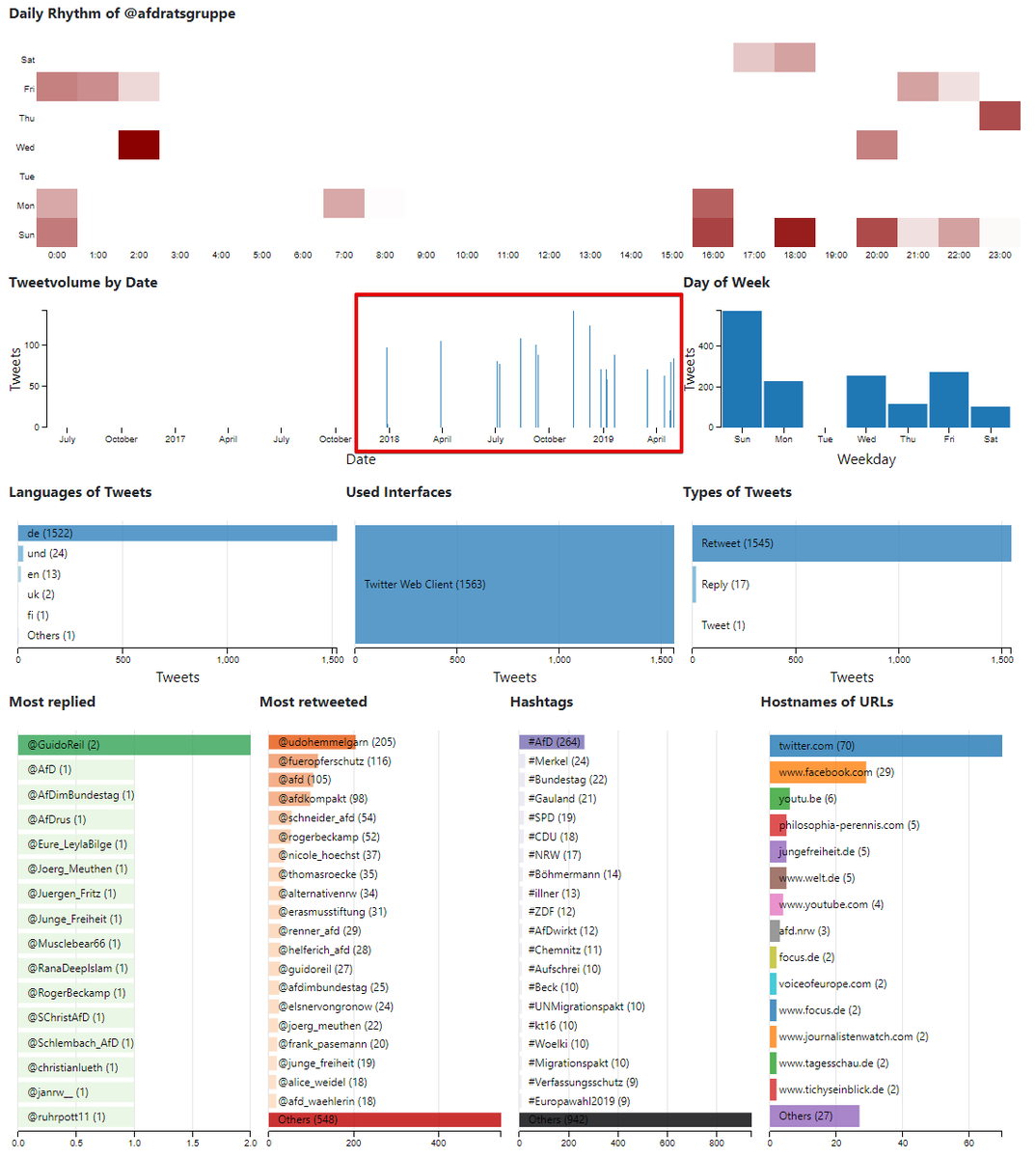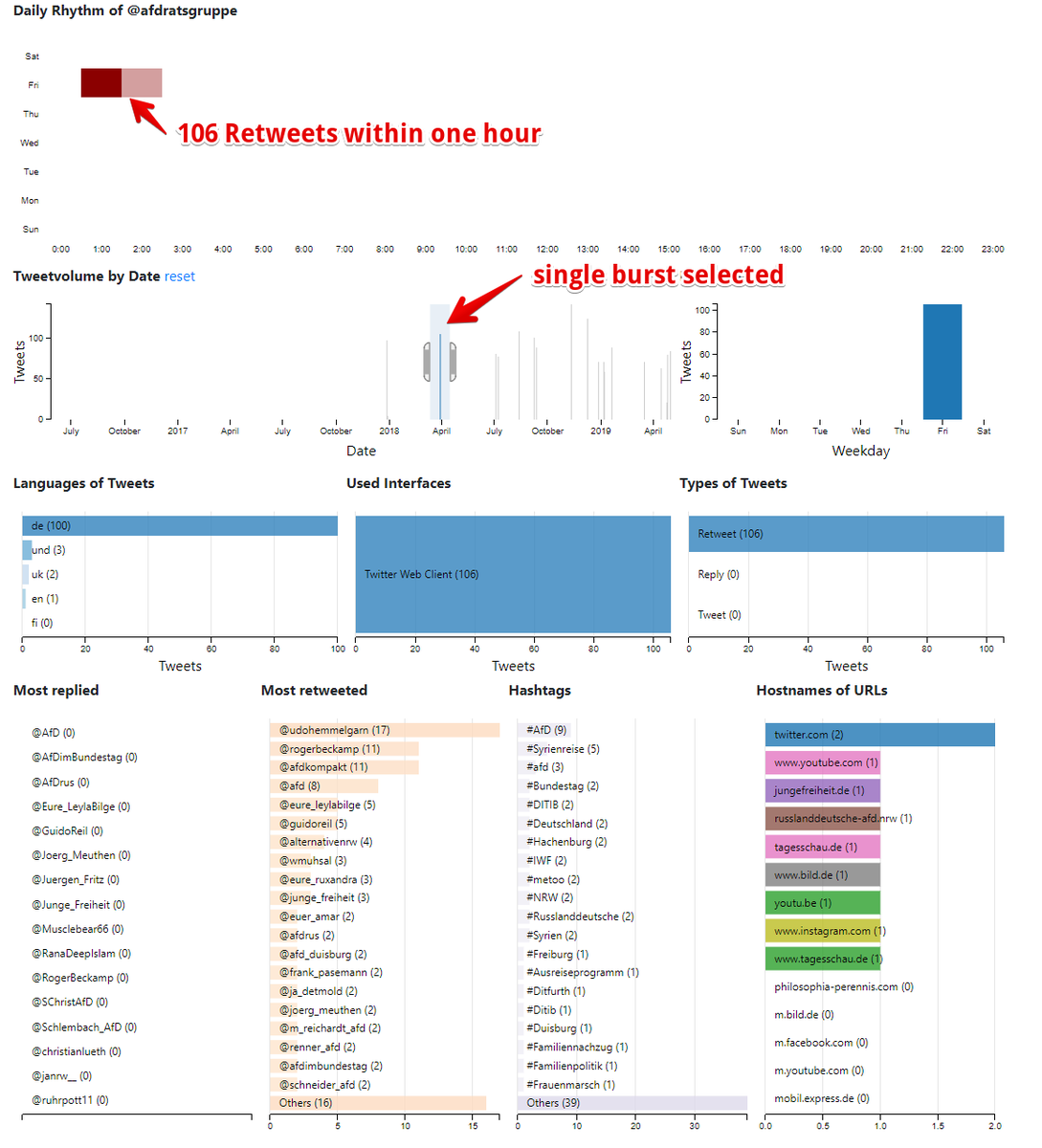 A single account with such a pattern wouldn't be suspicious. Some people use Twitter only for TV shows or other events.
But multiple accounts with the same pattern retweeting the same accounts and each other are very suspicious.
#FakeprofileFürDieAfd